BUSINESS NEWS
Government launches review into tackling late payment to stop small businesses being 'ripped off' by big firms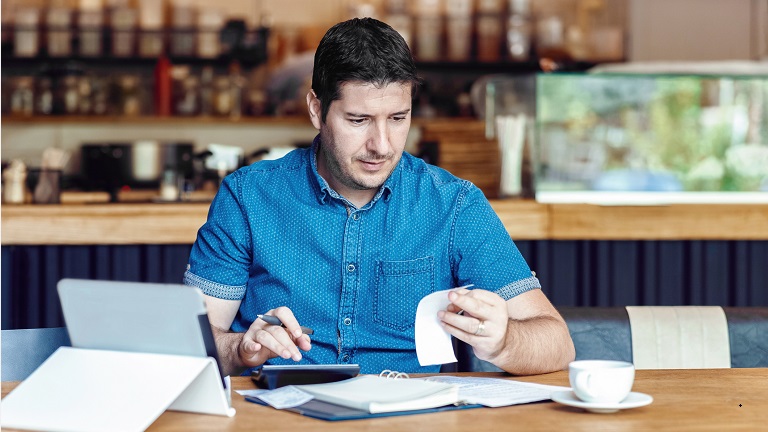 ---
Posted: Sat 3rd Dec 2022
Business secretary Grant Shapps has announced a review of how to deal with the ongoing challenge of big companies paying their small business suppliers late.
It is estimated that £23.4bn is currently owed in outstanding invoices to UK businesses, while data from the latest Enterprise Nation Small Business Barometer showed a third of small firms were paid late in the third quarter of this year.
Big companies are required to report their payment data to the Department for Business, Energy and Industrial Strategy (BEIS), but recent analysis showed 70% of invoices to big food and tobacco firms were paid late in the first half of 2022, compared to 47% during the same period last year.
When it comes to the average length of time taken to pay a bill, beverage firms are the slowest at 95 days, followed by automobile companies on 69 days and food and tobacco businesses taking an average 67 days.
Such delays put a strain on small businesses' cashflow, which is a particular problem during the current economic downturn and rising costs.
Payment and cashflow review
Shapps said that the new review, announced to tie with in with today's Small Business Saturday, includes a consultation on the effectiveness of the payment reporting regulations as well as the Prompt Payment Code, under which signatories commit to paying 95% of imvoices to small suppliers within 30 days. The code is voluntary and there have been some controversies such as when Tesco withdrew from it.
The review will also look at which sectors have made progress in tackling late payment, and the role of government and others "in establishing a stronger culture of responsibility within large businesses regarding the sustainability of their smaller suppliers".
In addition, the review will consider:

A separate statutory review will examine the role and effectiveness of the Small Business Commissioner, an office created by the government to help small businesses deal with overdue invoices from big firms.
The Commissioner doesn't have legal powers to force a business to pay a bill, but can chase payments on behalf of a small business. There has been calls to give the Commissioner more powers including by Enterprise Nation in our growth plan for the UK economy.
The consultation documents have not yet been published but there are more details about the review here.


Business secretary Grant Shapps said:
"That many small firms are routinely paid late is intolerable and presents a real barrier to productivity, the creation of high-skilled jobs and ultimately economic growth.

"This review will allow us to build on the success we have had so far in curbing late payment, unshackling small businesses from this exploitative practice and creating a system that is fit for the future. While we crack on with this work, I also want to remind big businesses of their duty to ensure their smaller suppliers are paid promptly."

Small business minister Kevin Hollinrake, who founded an estate agency firm, said:
"Small business has been my life, growing a small business from humble beginnings to a national business. I know the joy and freedoms of owning and running your own business, but I also know what it's like to lay awake at night and worry about paying the bills.

"We absolutely know that one of the biggest challenges is getting paid on time. It's something I've been contacted about by many different businesses since I took over as small business minister."

Emma Jones, founder of Enterprise Nation, said:
"We know small businesses really struggle disproportionately with late payments. One delayed invoice can ricochet right down the supply cycle as well as causing lot of profound stress for founders. We must do better than this.

"We welcome this consultation and the fact that it plans to give due consideration to the role innovative tech-based solutions could play in solving this endemic problem."
---
Enterprise Nation will be responding to both consultations on behalf of our community of thousands of small businesses so if you have experiences to share, email Dan.
---

The impact of late payment on small businesses
We spoke to 10 Enterprise Nation members about the impact of late payment and to share their tips for tackling it. Some said they have seen an increase in the issue due to the economic downturn.
Business consultant Becky Stevenson said:
"Over the last year, I have been owed thousands of pounds (some of which is still outstanding), which has impacted my business, family life and mental health."

Deepak Tailor said:
"We work with a mixture of small and large businesses on an agency model. We have to constantly deal with late payments.

"There has been an increase in the number of late payments over the last few years and definitely during the economic downturn. This has been caused by lots of companies struggling with supply chains which has a knock-on effect for paying publishers like us."
---

Small business advice for dealing with late payment

Blog post: How small business owners are dealing with late payment
Webinar: Small business commissioner discusses how to get paid on time
Webinar: How to get paid on time in challenging economic times
Podcast: How to deal with late payment
Blog post: Nine ways to manage your debtors and deal with late payment
I'm a freelance content creator and event host who helps small businesses and the organisations that support them. I'm also Enterprise Nation's Local Leader for Bristol. I have 20 years of experience as a small business journalist having interviewed hundreds of entrepreneurs from famous names like Sir Richard Branson and Deborah Meaden to the founders behind brand new start-ups. I've worked for a range of leading small business publications and support groups, most recently as head of content at Enterprise Nation where I was responsible for the prolific output of content on the company's blog and social media. I now freelance for Enterprise Nation as the website's news reporter and as the host of the Small Business sessions podcast. I'm based in Bristol where I run and host regular events with the local small business community in my role as Enterprise Nation's Local Leader for Bristol. I also have strong connections with other major business organisations in the south west region. In total, I've hosted over 100 events including conferences with an audience of hundreds for international brands like Xero and Facebook and live web chats from inside 10 Downing Street. With my partner, I co-run Lifestyle District, a lifestyle blog focused on culture, art, theatre and photography.