BUSINESS NEWS
Estate agency entrepreneur Kevin Hollinrake appointed minister with responsibility for small business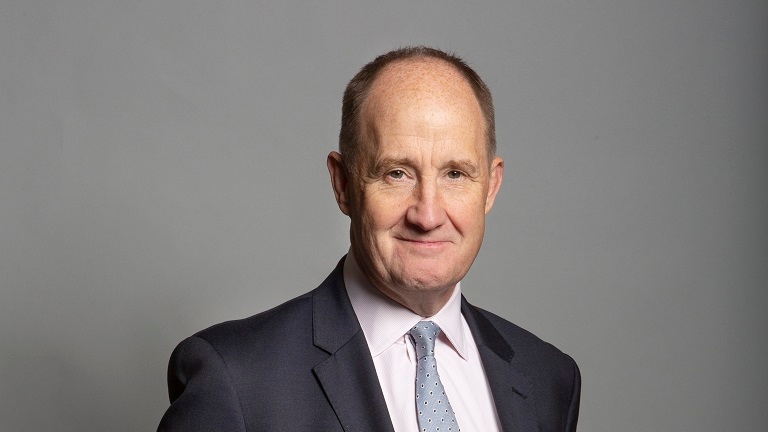 ---
Posted: Sat 29th Oct 2022
Kevin Hollinrake, who co-founded Hunters Estate Agents, has been appointed as the minister with responsibility for small businesses by new prime minister Rishi Sunak.

---
What small business issues do you think the new minister should focus on? Join this Enterprise Nation group and tell us here.
---

The MP for Thirsk and Malton replaces Dean Russell, who was appointed minister for enterprise and markets by former prime minister Liz Truss. The title was changed from the previous minister for small business role. Hollinrake's exact title has not yet been confirmed but he announced his appointment in a tweet:
Delighted to serve the PM, govt & His Majesty in a role whose principal responsibility is to look after interests of small business & enterprise, something I'm truly passionate about.SMEs are the biggest drivers of economic opportunity & integral in driving down consumer prices.

— Kevin Hollinrake MP (@kevinhollinrake) October 28, 2022
UPDATE 18/11/22: Kevin Hollinrake's title has been confirmed as minister for enterprise, markets and small business.
Hollinrake started Hunters Estate Agents in 1992 with his co-founder John Waterhouse. According to his website, it now has more than 200 branches, turnover in excess of £40m and around 1,000 employees.
Hollinrake said:
"It was a tough time to start. Two months after opening our doors, we were hit by Black Wednesday when in one day interest rates went from 10% to 15%.

"But we worked very hard and true to our name, hunted down every deal and we prayed that the market would improve. Eventually it did and we never looked back."
Abolition of business rates
The MP regularly comments on small business issues. In 2021, he called for the scrapping of business rates and replacing them with a 3% increase in VAT. He said:
"This would create a much needed level playing field between online and high street retailers and could help save hundreds of thousands of businesses and jobs impacted by the slump in sales because of the health crisis.

"Business rates were designed for a bygone era when business went hand in hand with high street premises but the way we shop is now changing for ever."
Hollinrake also said the VAT threshold should be reduced from £85,000 to £20,000 "because the current level disincentives growth and incentivises tax evasion".
Hollinrake's appointment follows Grant Shapps becoming the new business secretary.
---
What small business issues do you think the new minister should focus on? Join this Enterprise Nation group and tell us here.
---
I'm a freelance content creator and event host who helps small businesses and the organisations that support them. I'm also Enterprise Nation's Local Leader for Bristol. I have 20 years of experience as a small business journalist having interviewed hundreds of entrepreneurs from famous names like Sir Richard Branson and Deborah Meaden to the founders behind brand new start-ups. I've worked for a range of leading small business publications and support groups, most recently as head of content at Enterprise Nation where I was responsible for the prolific output of content on the company's blog and social media. I now freelance for Enterprise Nation as the website's news reporter and as the host of the Small Business sessions podcast. I'm based in Bristol where I run and host regular events with the local small business community in my role as Enterprise Nation's Local Leader for Bristol. I also have strong connections with other major business organisations in the south west region. In total, I've hosted over 100 events including conferences with an audience of hundreds for international brands like Xero and Facebook and live web chats from inside 10 Downing Street. With my partner, I co-run Lifestyle District, a lifestyle blog focused on culture, art, theatre and photography.