BLOG
How small business owners are dealing with late payment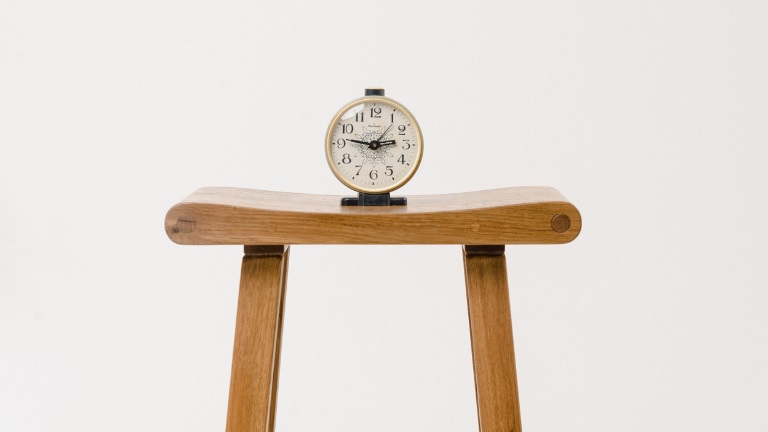 ---
Posted: Thu 20th Apr 2023
Amid high inflation, rising costs and the energy crisis, the last thing business owners need is invoices not being paid on time.
Late payment has long been an issue for UK entrepreneurs and many are reporting an increase in the problem due to the economic downturn.
Enterprise Nation's Small Business Barometer for the third quarter in 2022 found one third of small businesses are still not paid on time and analysis of big business payment data showed large food and tobacco firms paid 70% of supplier invoices late in the first half of 2022.
We asked Enterprise Nation members if they're being affected by late payment, what they're doing to tackle it and to share tips for fellow business owners.
Tackling late payment
Becky Stevenson, Enterprise Nation member and business consultant:
I have noticed a wide trend in late payments and have been impacted myself. One missed payment affects the whole supply chain. It shouldn't, but it does.
As a business owner, it can make or break if you don't get paid. It's your mortgage or rent payment, food on the table or worrying about Christmas or special planned times like holidays. You need and rely on getting paid and having a sustained cash flow.
Over the last year, I have been owed thousands of pounds (some of which is still outstanding), which has impacted my business, family life and mental health.
During this time, I have still paid my contractors and have struggled not to impact them. It's been hard.
My top tips for dealing with late payment:
Build a contingency fund. Ideally, three months to cover all your bills (home and business), but anything is a great start. If you don't have a savings pot, start today.

Solid terms and conditions are a must. Have these in place from day one of your business. Make sure you send these to your customers or have them on your website to refer to on your invoice and other key documentation.

Obtain payment upfront where possible or at least a deposit. Clearly state your payment terms before beginning any work and iron out any issues before starting.

Do your due diligence, especially if you are providing a product or service for a considerable amount. This is still good practice for any amount of money, especially if you don't know a company or individual.

Check the company and any individuals for a history of bankruptcy, defaults or anything else which may give you a red flag.

Google is a quick, easy way, trading standards, and public information like bankruptcy and insolvency records.

If things go wrong, keep communication open and professional but firm. Continue to chase in writing and log all correspondence as "proof". You may need it if you need to escalate the matter.

If you don't get anywhere, you can instruct a debt collection agency to collect on your behalf. Some charge the debtor for their fees and won't cost you any money. Do your research before instructing a company so you don't complicate matters.

You can also take the small claims court route. Court fees range from £35 (up to £300) to £455 (up to £10,000) and beyond. The fee depends on the size of your claim.

The most significant advice is to trust your gut. If in doubt, don't go ahead. Sometimes it's just not worth the risk.
Minal Patel, Enterprise Nation member and founder of Marketing By Minal:
I've noticed that small businesses pay quickly and on time. If there is an issue, they communicate clearly with me.
Bigger organisations aren't great at paying on time, as well as imposing their own payment terms. This is usually 30 days, rather than my own 14 days.
I use accounting software that has the option to add chasing emails for any late payments. I use that on all manual invoices I issue. It sends automated reminders until the invoice is paid. This takes a load off as I don't have to remember to do it, and often the first email reminder results in the invoice being paid.
For my retainer clients, my terms say that they pay a month in advance via GoCardless, which collects the money for me once the client has set up a direct debit mandate.
The best bit is that it integrates with my accounting software. I set up a recurring invoice and it to send a direct debit mandate setup to the client. Once it's all set up, the invoice gets sent out automatically every month. The money is collected and gets reconciled automatically, cutting down my bookkeeping time.
This set up has saved me hours of creating, sending, and chasing (if needed) invoices every month.
My top tips for dealing with late payment:
Have clear terms set up, which the client signs. These should include what you expect in terms of payment, and what happens if invoices are paid late.

Where you can, use a tool like GoCardless to collect the money for you. They also do one-off payments.

If you're working on a one-off project for a client, bill 50% upfront. I do this for every project, and it's included in my terms, so they have to agree to that if they want to work with me.

Using accountancy software gives you options for chasing overdue invoices. Automate as much as you can, so chasing doesn't cut into valuable work time.

If you get to the point where the client is ignoring you, a formal letter with a clear deadline that states you will use a debt recovery service if the invoice isn't paid by the deadline works wonders. I've only had to do it twice, but each time, the money landed in my bank account after the letter was sent.
Deepak Tailor, Enterprise Nation member and founder of LatestFreeStuff.co.uk:
We work with a mixture of small and large businesses on an agency model. We have to constantly deal with late payments from a mixture of sized companies.
There has been an increase in the number of late payments over the last few years and definitely during the economic downturn. This has been caused by lots of companies struggling with their supply chains which has a knock-on effect for paying publishers like us.
To deal with it, we have moved lots of companies to prepayment models. This has worked with lots of advertisers who have been our long-standing clients for years but many new advertisers have struggled with adopting this model so we are very careful with this approach as it sometimes turns away new business.
One tip is always chase payments as soon as they are overdue. We try a three-stage outreach by emailing our contacts at the company.
Be polite when requesting payment for overdue invoices and never add overdue penalty charges initially as sometimes the invoice just doesn't end up in the right department or with the right person. The biggest companies sometimes have multiple stages of getting a payment cleared.
Heavy-handed attempts at collection and enforcement (especially by third parties) can often backfire on your relationship with your client, so be sure to be considerate with your late payment terms.
Robert Bolohan, Enterprise Nation member and co-founder of Lotuly:
I've had to implement strict policies such as getting paid upfront only, not only for our cash flow but also to be able to pay our contractors in the same way. Some in our industry take 90 days to pay and this is unacceptable for a small business owner or freelancer.
A positive impact for our business would be to get more businesses to see the positive impact getting paid upfront can generate for other small and micro businesses, as it's not only boosting our mood but also making everything easier and less stressful. In short, the more people can adopt this way of doing business, the better.
Even 50% upfront and 50% on delivery sound more appealing than 90 days waiting time for an invoice to get paid. Implementing a specific law that prohibits late payments (specifically for big companies with a minimum 50 to 100 employees upwards) and is also punishable would be the perfect thing to put in place.
Melanie Bryan, Enterprise Nation member and founder of WhyNotChange:
I'm seeing the opposite. My small business, charity and social enterprise clients are making a point of paying early as a sign of respect and solidarity as do I. Fortunately my larger clients continue to pay on time too.
I think there are several reasons:
I work mainly with small businesses, social enterprises and charities – we all understand the impact of delayed payments therefore we act as we would wish others to act with us when our suppliers are also in these categories. We pay early, or as a minimum on time.

It's a sign of respect and also about personal relationships. This is the big one for me. I generally work one-on-one or with small groups and am generally working with a key decision-maker. They respect the service given and would be embarrassed to have me need to chase them for payment. Generally I send my invoices direct to them.

Larger organisations often will pay earlier or at least on time if you alert them to you being a small business. This is generally true of public-sector organisations. I also ensure I know exactly how their payment system works, what information they need, and how often and when their payment runs are.

My invoices are accurate, have all necessary information on them (e.g. purchase order numbers), and are promptly presented.

I chase overdue invoices immediately – accounts team learn quickly who's on the ball and who isn't.
Affi Parvizi-Wayne, Enterprise Nation member and founder of Freda:
I run a small eco-period care start-up and I have actually stopped all sales to the retail sector because their payment terms would bankrupt me. My cash flow and stock availability are in a very fine balance, which means I need payment on purchase or immediately after to give the runway I need.
Many retail outlets operate on either consignment or the most absurdly long payment terms such as 90 days or longer.
In contract, we supply to other corporate companies, such as hotels, law firms and banks, which then provide our eco-period products to their staff. They will invariably expediate payment because they are supporters of female founded start-ups and want to us to ride this difficult time.
Fiona Scott, Enterprise Nation member and founder of Scott Media:
Bigger businesses should pay in a timely manner. I did an animation for a very large company and they took 120 days to pay.
They wanted all of my 'policies' including anti-slavery and human trafficking when I employ 'me'. I told them if they ever wanted to work with me again they would have to pay upfront or I wouldn't do it.
This is about two things – bigger businesses understanding that late payment can kill a small business, and small businesses having the confidence to say 'no' or 'pay upfront' before doing the work.
It does take confidence. I have a micro business and I'm happy with that. However, I'm good at what I do and I'm not afraid to set those terms.
Catherine McManus, Enterprise Nation member and founder of Small Business Marketing Consultant:
Unfortunately, a dramatic increase in energy prices and the cost of goods has resulted in huge bills, annihilated profit margins and reduced client numbers for many businesses. Those with a physical location are particularly hard hit, having to somehow light and heat large spaces as costs skyrocket.
One of my long-term clients approached me this summer to ask for an extension on payment terms and a decrease in hours. Luckily I have a fantastic relationship with my small business clients and was able to be a little flexible when I needed to be. This meant that when the agreed extension to four weeks turned into seven weeks, we kept talking.
My client kept me in the loop of what was going on, sometimes offering options such as part payments and I always trusted that the invoices would be paid. To protect my own cash flow, I started building new relationships, as well as strengthened bonds with current clients.
I ran a money-off promotion in November that made it possible for one local business to get some essential search engine optimisation work done, while enjoying a significant increase in website traffic when I took over the management of their social media marketing activities.
Larger marketing agencies, with overheads and staffing bills, might not be able to afford these types of arrangements. A marketing freelancer, that I sometimes collaborate with, has previously been forced to mention the "small claims court" to clients that have disappeared off the face of the planet. I understand that this is a relatively straightforward way to go if conversations are not possible. Fortunately I have not been in that position.
Currently, with regards to my aforementioned client, I am still working with reduced hours (with the flexibility to add hours as and when needed) but the payments are being made on time. I believe that having those difficult conversations when we needed to, and working together on solutions, has solidified our relationship even further, which is great for our long-term agency/client partnership.
Rachel Hayward, Enterprise Nation member and founder of Ask the Chameleon:
I've done the following to deal with late payment:
New payment approach: 50% on agreement to do the work and 50% on completion. I introduced this during COVID-19 and while it's extra admin, it has really helped my cash flow and receiving monies.

On certain large pieces of work or with smaller clients I offer monthly payment plans to support their cash flow – it's all about honest upfront conversations.

I am more proactive on chasing non-payment. I have a 15-day payment requirement although some pay in 30 days. I start to remind them on the 31st day via email and I pick up the phone to directly and politely ask for payment.

Any historical poor payers are either no longer clients or I would request payment upfront (100% or 75% for example) for future work. I keep a date log of when invoices are raised vs paid.
I always try to pay my suppliers on receipt of invoice as I really despair of late payers. It's disrespectful and hurtful.
My father's construction business was beset by late or non-payers, particularly during the 80s and 90s with many going bust around him as others didn't pay on time (or at all). It's something I vowed never to do when I became a business owner. At the end of the day I won't work with a client who has failed to pay, or had been a lot of extra work to get an invoice paid.
Natalie Bamford, Enterprise Nation member and CEO of Colleague Box:
The biggest impact for us as a small business is big businesses taking so long to pay invoices which then negatively impacts our cash flow and slows our payment to other small businesses.
It's frustrating that the larger businesses could afford to pay quicker but demand 45-day to 60-day payment terms. We would love to pay our suppliers within seven days, but the larger orders from our larger clients take up so much cash flow it becomes a domino effect throughout the chain.
There has definitely been an increase in late payments even in the last few months and I can only imagine it's going to get worse as businesses are looking to hold on to their cash for as long as possible during this time of such uncertainty and rising costs.
Relevant resources
I'm a freelance content creator and event host who helps small businesses and the organisations that support them. I'm also Enterprise Nation's Local Leader for Bristol. I have 20 years of experience as a small business journalist having interviewed hundreds of entrepreneurs from famous names like Sir Richard Branson and Deborah Meaden to the founders behind brand new start-ups. I've worked for a range of leading small business publications and support groups, most recently as head of content at Enterprise Nation where I was responsible for the prolific output of content on the company's blog and social media. I now freelance for Enterprise Nation as the website's news reporter and as the host of the Small Business sessions podcast. I'm based in Bristol where I run and host regular events with the local small business community in my role as Enterprise Nation's Local Leader for Bristol. I also have strong connections with other major business organisations in the south west region. In total, I've hosted over 100 events including conferences with an audience of hundreds for international brands like Xero and Facebook and live web chats from inside 10 Downing Street. With my partner, I co-run Lifestyle District, a lifestyle blog focused on culture, art, theatre and photography.