BUSINESS NEWS
Tesco criticised for quitting small supplier payment code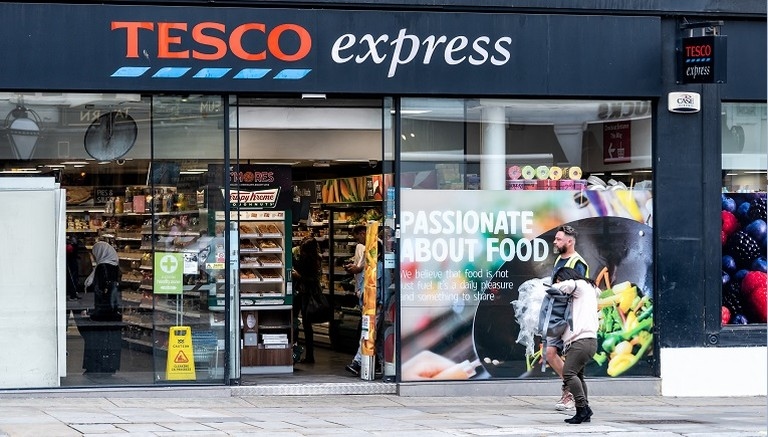 ---
Posted: Thu 12th Aug 2021
Supermarket giant Tesco withdrew from the Prompt Payment Code (PPC) in June, a week before it was toughened up to require large firms to pay small businesses within 30 days.
More than 3,000 companies are signed up to the PPC. Although it is voluntary, signatories commit to paying their suppliers promptly. On 1 July, the rules changed to require companies to pay 95% of invoices to small businesses employing under 50 people within 30 days, half the time of the previous 60 days.
Other changes introduced in January mean finance directors or chief executives must take personal responsibility for signing the code, acknowledging that suppliers can charge interest on late invoices and that breaches will be investigated.
According to The Times, Tesco withdrew from the code on 22 June. The supermarket said it did so because it defines supplier size based on the volume of business it does with them, rather than the number of staff, so it isn't practical to commit to the changes.
When the coronavirus pandemic started, Tesco introduced a special payment plan for small suppliers with annual sales under £250,000 and settled invoices as soon as they were cleared. It recently wrote to those businesses saying they will continue to receive payments within five days.
In a statement to the Times, a Tesco spokesperson said: "We're committed to supporting our smallest suppliers, which is why we've recently made permanent the improved payment terms we introduced to help them through the pandemic.
"Our decision to leave the code is due solely to its new definition of a 'small' business and none of our small suppliers will be worse off as a result."
Prompt payment is the 'responsible thing to do'
Tesco's move has been met with a flurry of criticism.
Emma Jones, founder of Enterprise Nation, said: "I find it amazing that Tesco took the decision to withdraw from the code. Their small business suppliers naturally don't want to talk about it as Tesco is a big customer but in my own small way, I'm not shopping with them anymore.
"I understand the Tesco viewpoint around how small businesses are defined but it would be very straightforward to simply ask suppliers how many employees they have so they can comply with prompt payment. That is the responsible thing to do, whatever the size of business."
David Baker, business development consultant at B2B invoice recovery service Direct Route, said: "We could not walk out of a Tesco with a trolley full of groceries saying "it's OK, I'll pay you in 60 days" so why should they be able to have this stranglehold on their suppliers? It's fundamentally wrong on so many levels.
"Many small companies seem hell bent on getting their products into these big supermarkets and are left with no option but to buckle to the lengthy payment term. Pressure needs to be exerted on the CEO, CFO and directors of large companies to switch to a maximum term of 30-day payments."
The PPC is managed by the Small Business Commissioner, an office created by the government to help small businesses deal with late payment.
Liz Barclay, who became the new commissioner last month, told Enterprise Nation: "It's very disappointing when any firm withdraws from the Code but the changes mean some firms have had to regroup and take another look to make sure they're meeting the requirements. We will look forward to welcoming them back when they're ready."
Liz Barclay joins Enterprise Nation for a free Lunch and Learn webinar on 19 August at 12pm. She'll discuss how she can help small businesses deal with overdue invoices and her tips for getting paid on time. Sign up here.
Some people have supported Tesco's decision.
Karen Green from Food Mentor said: "I have had my issues with Tesco over the years but I have to say they are working with smaller suppliers very well. Them leaving the small business plan seems reasonable to me as they are still supportive of the smallest suppliers with a turnover of less than £250,000. They just don't want to get tied up in the rest of the red tape
"The small business plan specifying 50 employees or less makes it difficult to assess and also some brands may easily have less than 50 employees yet turnover millions."
What do you think about Tesco's decision? Email Dan with your thoughts and we'll publish the best comments.
Useful resources:
I'm a freelance content creator and event host who helps small businesses and the organisations that support them. I'm also Enterprise Nation's Local Leader for Bristol. I have 19 years of experience as a small business journalist having interviewed hundreds of entrepreneurs from billionaires like Sir Richard Branson to the founders behind brand new start-ups. I've worked for a range of leading small business publications and support groups, most recently as head of content at Enterprise Nation where I was responsible for the prolific output of content on the company's blog and social media. I now freelance for Enterprise Nation including hosting the Small Business sessions podcast. I'm based in Bristol where I run and host regular events with the local small business community in my role as Enterprise Nation's Local Leader for Bristol. I also have strong connections with other major business organisations in the south west region. In total, I've hosted over 100 events including conferences with an audience of hundreds for international brands like Xero and Facebook and live web chats from inside 10 Downing Street. With my partner, I co-run Lifestyle District, a lifestyle blog focused on culture, art, theatre and photography.