BUSINESS NEWS
Why Blue Monday is nonsense, but employers can still learn from it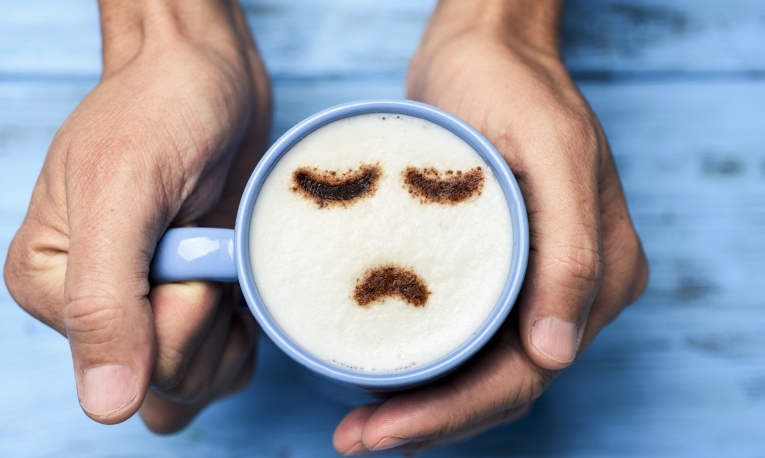 ---
Posted: Mon 21st Jan 2019
Today is Blue Monday which is supposedly the most depressing day of the year. But Matthew Reed from Equipsme, supporter of Enterprise Nation's Business Health Hub, explains why it's a myth.
January is the most depressing month of the year, we're told. Apparently, the third Monday of that 31-day hangover, or Blue Monday as it's now known, is the most depressing day.
It's no fluke that January is also travel agents' busiest month. Blue Monday is a PR stunt that was dreamt up by a travel firm in 2005 to flog more holidays.
Blue Monday is utter tosh of course. Mental health is affected by myriad internal and external factors.
You can't boil it down, as those who coined the phrase did, by mushing up debt, the weather, time to payday/since Christmas with the assumption that we've all broken (or made) new year's resolutions and, like Bob Geldof, just don't like Mondays.
The opportunities of Blue Monday
Still, employers can learn from all the column inches surrounding Blue Monday.
The press reports that dutifully parrot the travel industry PR machine's messages every new year highlight mental health issues. They get people talking. As an employer, this is an opportunity to talk to your employees and implement a mental health policy across your business.
It pays to do so. If you employ six people or more, chances are that in any given week at least one of them will be suffering with a mental health issue [NHS Digital]. This can impact on the health of your business.
Stress, anxiety and depression can result in higher turnover of staff and absenteeism, a lack of engagement at work and dented productivity.
Why you need a mental health policy
A mental health policy will cut the risk of staff burn out and foster a more pleasant working environment. It will also help keep you on the right side of the law. After all, the Equality Act 2010 says employers must make reasonable adjustments for staff with physical and mental illnesses that substantially and adversely impact day to day activities in the long term.
Emphasis on 'long term'. Blue Monday is a myth that conflates short lived regret over how much we spent/ate/drank/etc at Christmas with clinical depression or anxiety, which can last months, years or a lifetime.
January is not the 'most depressing' month. Suicide peaks in May in the UK [The Priory]. Spring is suicide season across the Northern Hemisphere.
So, you need a mental health policy that works year-round.
Mental health charity Mind and organisations such as The Prince's Trust have a wealth of resources online to help businesses formulate their approach, although it's worth noting that smaller businesses need not formalise their policy in documentation.
How to implement a mental health policy
All agree that it's crucial to talk openly about mental health in the workplace if the stigma that still surrounds it is to be combatted.
Mind recommends that managers and team leaders should facilitate this, while encouraging staff to take full lunch breaks, work healthy hours and take their full leave entitlements to prevent stress levels building up.
Regular one to one meetings are invaluable, as is ensuring line managers have the skills needed to spot mental health issues and guidelines on how to deal with them.
Fostering an environment in which staff and managers can collaborate and learn new skills from each other through initiatives such as mentoring and buddy schemes can pay huge dividends.
You have a legal and moral duty to support staff with mental health problems. You should signpost medical services and support groups to those who need them.
Consider health insurance that provides counselling services. Allow staff to ask for flexible working hours and other adjustments should they need them and set up support networks.
Treat mental health the same as you would physical
All employers emphasise how they value and protect health and safety in their organisation from the recruitment and induction processes onwards. You should do the same when it comes to mental health. If mental issues arise, you should make reasonable adjustments to solve them (this is a requirement under the Equality Act 2010).
If a problem results in absence, maintaining the same dialogue you would with someone who's physically ill (get will soon card, phone call, text, etc) will help avoid feelings of isolation, aid recovery and reduce time taken off. Return to work interviews to ensure you can support staff and help them return to health, should be the next step in your policy.
But now it's time to make the first. Use all the guff in the press etc about Blue Monday as inspiration to set up your mental health policy. That would be the best new year's resolution your business could make.
Equipsme's Health and Wellbeing support plans can include stress support from £1.50 per employee per month, giving access to a confidential telephone service and counselling by phone, online, and up to five face-to-face sessions. Find out more here.
This post is part of Enterprise Nation's partnership with Equipsme. Get more tips for helping employees remain healthy and stress-free in the Business Health Hub.