BLOG
Why small business founders must look after themselves and their wellbeing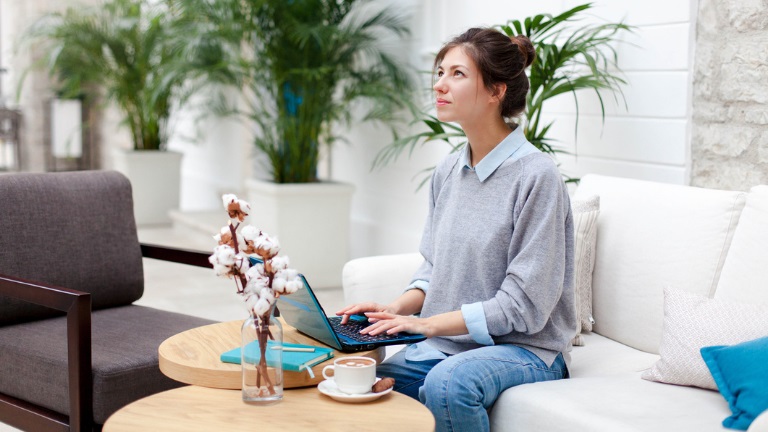 ---
Posted: Thu 6th Jul 2023
Everything from ambition to client expectations to cash flow can put pressure on you as a business owner. But by making sure you're looking after yourself and your wellbeing, you help stops stress developing. Self-care allows you to enjoy your role and be amazing at what you do.
We spoke to three successful entrepreneurs about their experiences of self-care. They share practical tips on avoiding burnout, the role of positive influences, the power of saying 'no', and much more.
Avoiding burnout when running a small business
Burnout comes from long-term, unresolvable stress. Symptoms of stress include exhaustion, headaches and sleeplessness. It can make it easier to get annoyed, too.
Life coach and business strategist Simon Alexander Ong explains:
"Burnout is one of the biggest factors in businesses closing down because we want to do it all.

"We have to realise that while anything is possible, not everything is possible. We only have 24 hours in a day."
Kiki-Sunshine Boonwaat is a wellbeing and business coach. The inspiration for her first business came from being an entrepreneur for eight years. Experiencing burnout led her to stop using social media and restructure the business.
"Working online had not only taken its toll on my own emotional and physical health but the same was present for so many of my clients and friends."
Studying how to cope helped her realise the importance of knowing how to work effectively and develop routines for self-care.
"The experience of burnout can be crushing because there's an innate passion in all business owners to keep moving. Stopping being busy isn't something that's comfortable for very long – am I right?
"That feeling of being so empty, exhausted, even overwhelmed, coupled with the inability to focus can leave you feeling as though there's something wrong with you."
Three practical tips to help avoid burnout
Manage your priorities. What will have the most impact?

Outsource things that you aren't good at, particularly if they've become a chore.

Realise that you don't have to be switched on all the time
Creating healthy routines
Building a routine into your morning can help with productivity. Being led by phone notifications and emails can cause stress and make it more difficult to focus.
Kiki says:
"I have a morning routine to focus my mind, my energy and productivity for the day. I regularly practise meditation because I know how much impact that can have on our wellbeing and mindset."
Arit Eminue is director of apprenticeship recruitment company DiVA and her routine includes reading the Bible, meditating, eating well and journaling, which she finds cathartic. She explains:
"I've journaled since I was 13 years old. It's about getting what's in your head out on paper. Things that are going well. Going over your goals, noting the progress you've made so far. Trying to keep it positive and light."
The importance of exercise and sleeping well
Simon believes getting a sufficient amount of rest is the foundation of being productive.
"You operate and see things better. You're able to take in information more quickly".
Kiki echoes the sentiment. She says a lack of sleep can result in hormonal imbalances, low energy levels, poor focus and a general feeling of being unwell.
"Think about the days when you wake up feeling refreshed, recharged and raring to go. The extra energy, focus and intention you have. When you end your day feeling fulfilled. I bet on those days you'd also had a really good rest."
Exercise is a crucial part of staying healthy. It increases creativity and improves emotional health, according to the business advisers we spoke to. Arit says exercise plays a key role in her routine. She points to the relationship between exercise and mental health.
"It's important for my mental wellbeing. I work out three times a week or a minimum of 75 minutes per week."
Could it be as simple as having a dance around your home office? Kiki comments:
"I'm not going to tell you to run for five miles every morning or do hot yoga every day – both of which are great.

"But doing something as simple as having a good old dance can do wonders for your health, energy and focus. Day on day this builds into the momentum you require to keep moving the needle forward towards your big goals."
The power of saying 'no'
Being able to turn down clients and projects and avoid unrealistic expectations is really powerful. As Kiki aptly puts it: "It's time to cut out the rubbish and reclaim your time!".
Ask yourself the following questions if you're wondering whether to invest energy into a task.
Are you doing something because of a sense of expectation or because other people are doing it?

Does the project or task create value?

Does a task reflect your company's purpose and goals?
Arit says prioritisation starts with knowing the core idea of your business, its values and your plans for the year. Break these plans down by quarter, month and week to make sure you stay on track.
Being around positive influences
Paying too much attention to other people's aspirations can be demoralising. Everyone has different interpretations of what success looks like.
Kiki warns:
"Be mindful of the time you spend on social media. Our beliefs of what we're capable of or what's possible for us are malleable. The one thing that consistently changes how we feel about ourselves and what we can do is what we consume."
She challenges small business owners to book time for social media rather than checking it randomly – and to look at how much time you spent on it in the last week.
Simon recommends managing your environment to make sure it's aligned with the person you want to become and the business you want to create. Wellbeing requires taking a systematic look at how you're working to develop a healthier routine.
Getting your self-care routine right can be "pretty darn magical", Kiki believes, making you feel happier, more focused and improving energy levels.
Access support to start your business
Visit the StartUp UK hub for resources that give you the education and inspiration to get started on your entrepreneurial journey.
Relevant resources
Enterprise Nation has helped thousands of people start and grow their businesses. Led by founder, Emma Jones CBE, Enterprise Nation connects you to the resources and expertise to help you succeed.