BLOG
Maximise conversions: Best practices for lead follow-up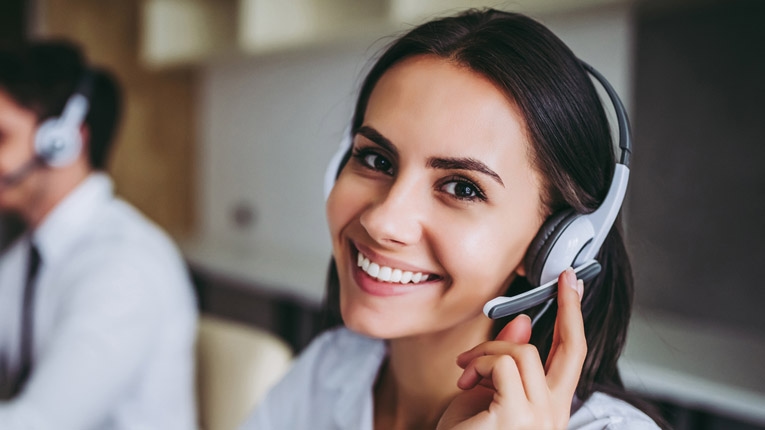 ---
Posted: Fri 13th Nov 2020
You have crafted and delivered a stunning sales pitch and mapped out your solutions to your prospects. So what happens next?
It's up to you to be proactive and make something happen, rather than just wait for the prospect to take action. It keeps the momentum going and ensures that your leads don't go cold. The best way to do this is with a timely and targeted follow-up strategy.
This article reveals the best way to follow up with your potential clients to maximise conversions for your business.
Which lead follow-up tactics work best?
While there is no one-size-fits-all method for all situations, following general best practices for lead follow-up will give you an edge:
Set a specific goal for the follow-up: Make sure you truly understand the specific objections your prospect has and adjust your approach accordingly. For example, if a potential client doesn't understand the benefit of a specific feature of your product or service, book a discovery session where you show them how it works and why it benefits them as a user

Get the timing right: Give your prospect enough time to digest the information you have given, but don't wait too long either. Technology and tools can help you keep track of all your past interactions and remind you when a follow-up with your lead is due

Use your prospects' preferred channel: Don't assume they all will respond to the same channels of communication. If they are reluctant to open emails, try another channel
What content should you follow up with?
Content plays a crucial role when following up in the sales cycle. Explanatory pieces such as a how-to video or blog post can help state your business case and reinforce the ground covered in the sales pitch. Select content pieces that will help your prospect understand how your business is a solution to their problem.
Remember these three golden rules for follow-up content:
Always be of value to your potential clients: Follow up with something useful for your leads. This may sound obvious, but firing off an email with non-targeted content can easily backfire. Think carefully about personalised content that can help them understand the value of your business better

Reinforce key points: Don't expect your leads to grasp everything you outlined in your sales pitch. Ensure the content you share reinforces your key messages in a clear and concise manner. Include summaries, key findings and case studies demonstrating your product in action.

Offer facts, not promises: Your target customers are savvy and will make purchase decisions based on facts. Does your content explain how your product or service has solved similar problems for other users? Do you use facts and figures your leads can relate to?
Remember: The role of follow-up content is to explain how your product or service solves a challenge your customer has. Select content that is closely linked to their market segment and their set of challenges.
How can a CRM tool help you follow up?
When it comes to following up with prospects, a CRM system is the ultimate tool, helping you to:
Prioritise leads: A good CRM system helps you focus on leads and prospects that are ready to be contacted. Based on lead scoring, CRM software can highlight leads that are ripe for follow-up and ensure you focus your efforts in the right places. In addition, you will have a detailed history of your lead's contact preferences so you can reach out most effectively

Track and review actions: You cannot keep track of all your sales actions manually. A CRM system gives you instant access to a history of all touchpoints on a lead-by-lead basis. With this information, you can focus on closing the deal when following up

Automate meeting reminders: A good CRM system has advanced features that can remind you automatically when to call or email somebody, ensuring your timing is always perfect and you never miss a meeting. At Salesforce we call this 'virtual assistant' Salesforce Einstein
Deploy your follow-up strategy today and increase your chances of closing the deal
Following up with leads and prospects is a crucial link in the sales cycle. A well-crafted follow-up reinforces the sales pitch and, if done correctly, moves your leads one step closer to purchasing from you. Deploy the follow-up strategy outlined in this post and boost your conversion rates today.
If you want to learn more about following up with leads and the other stages of the sales cycle - from prospect to close and beyond - download this free eBook from Salesforce.
Also in this sales series:
Norma O'Kelly is a Senior Marketing Manager for Salesforce for the UK and Ireland. She has been part of the Salesforce Marketing team since 2015 and is responsible for Small Business Marketing with a focus on digital marketing, virtual and in person events, sponsorships and more recently was the lead for the Salesforce Small business Grant program in the UK in 2020. Prior to her role in Salesforce she has a long history in marketing working with start-ups, mid size as well as some very well -known brands including Nokia, Jameson Irish Whiskey, Bacardi and Oracle. Her side hustle and first love is coaching young talent and SMEs and is an ICF approved Life and Business coach.