BLOG
Four tips for converting more leads through personalised communication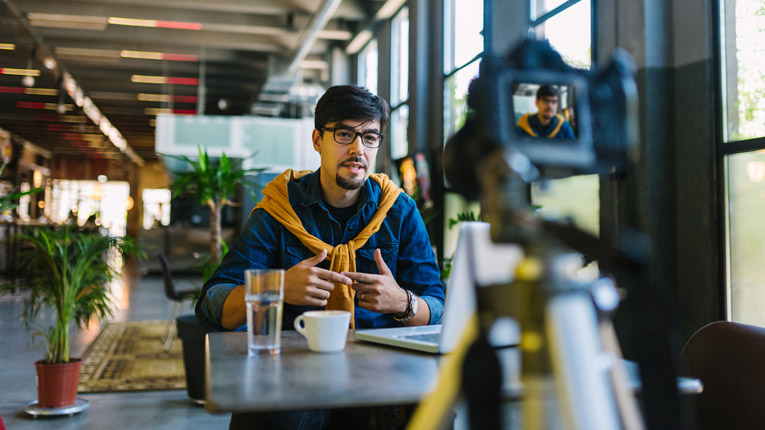 ---
Posted: Mon 26th Oct 2020
You want your leads and prospects to feel special and unique. But depending on the size of your lead database, providing that personal touch can be challenging and time-consuming. This post offers a few simple tips to personalise your marketing communication and make the conversion from lead to customer more effective.
Why is personalised marketing communication important?
We live in a world that is overflowing with information, with more content channels than ever before. The only way to truly grab a consumer's attention and cut through this noise is to create content personalised to them.
The data tells the same story: according to the Salesforce State of Marketing Report 2020, 64% of customers expect tailored engagement based on past interactions. In response to this, 64% of marketers state that they have improved their website personalisation over the past year. This highlights just how important a high degree of marketing personalisation is for attracting new customers. The more personalisation you can offer, the more your audience will see you as a genuine authority on the topic, boosting your company's credibility.
Is personalisation even feasible for very small businesses?
The fact that almost two thirds of consumers expect personalised engagement begs the question: is this even a realistic goal for small businesses?
No doubt, creating personalised customer communication and marketing campaigns requires an initial time investment. Personalisation means handling personal data and the extra challenge of handling such data in full compliance with GDPR provisions is no small feat. But with the right strategy and helpful tools, personalised marketing is not only easily achievable for a small business, but also the best way to make your leads feel special and ultimately get them to convert.
The tips below are a great way to kickstart your personalisation efforts within your company.
Four tips on implementing personalisation
Follow these four tips to get started with personalised marketing today:
Use customer segmentation
Before you start contacting prospects, segment them into groups. This way you can provide tailored content that will speak to that specific group. After customer segmentation, dive deep into your target group's pain points, using any existing client knowledge to your advantage.
Create tailored content
What are your clients interested in? Which content formats would be useful to your prospects? How-to guides, videos in which you share your insights and inspiration... focus on offering solutions to customers' problems. Case studies from existing clients could also be crafted into valuable content for prospective customers. Aim to create content that provides genuine value to your key customer segments.
For example: your customer is in the food and beverage industry and you happen to have a case study from an existing client in the same industry. Or perhaps you can provide a helpful video or guide on how to use or make the best of your product.
Distribute
Use the most relevant, engaging content pieces in your sales and marketing outreach strategy and make sure to explain the benefits of the content piece to your prospects. How will they benefit from your latest social media post or newsletter? Remember to address prospects with their first name to add a personal touch - the right tool leverages automated personalisation to do this for you.
Scale-up sustainably
Keeping up with personalisation will get more challenging as your client base grows. The right technology can help you stay on top of this by tracking key data points and automating tedious tasks, such as newsletters or reporting.
How can CRM help to provide personalised content to customers?
Personalisation efforts can be simplified with a CRM system. A customer relationship management tool tracks all your customer information and interactions, allowing you more insight into their behaviour.
This is the bedrock of a personalised customer experience. You can dig deep and see what they purchased via which channel, or if they had contact with your service team to discuss issues. Over time as you grow bigger, the CRM system will enable you to speak to customers with the right message, in the right tone, at the right time. In fact, a good CRM may even automate some of the above mentioned processes for you and create journeys across multiple channels to better engage with your prospects.
Make your marketing personal today
Personalisation doesn't end after you convert a lead. In fact, the entire sales cycle can benefit from tailored communication to individual target groups. Learn more about how small businesses like yours can navigate the sales cycle more effectively in this free eBook from Salesforce. It's an excellent resource packed with useful strategies for your small business.
Norma O'Kelly is a Senior Marketing Manager for Salesforce for the UK and Ireland. She has been part of the Salesforce Marketing team since 2015 and is responsible for Small Business Marketing with a focus on digital marketing, virtual and in person events, sponsorships and more recently was the lead for the Salesforce Small business Grant program in the UK in 2020. Prior to her role in Salesforce she has a long history in marketing working with start-ups, mid size as well as some very well -known brands including Nokia, Jameson Irish Whiskey, Bacardi and Oracle. Her side hustle and first love is coaching young talent and SMEs and is an ICF approved Life and Business coach.