BLOG
Five tips for creating a list of target customers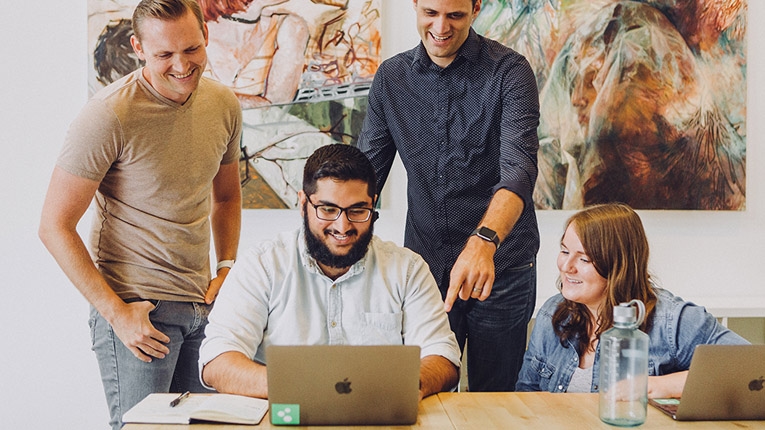 ---
Posted: Tue 13th Oct 2020
Customer targeting is essential to business success. It helps keep your sales strategy targeted, it optimises how you allocate resources, and it helps you provide a highly personalised service while remaining profitable.
But how do you know who your target audience is? And how can targeting help with customer acquisition?
Check out our simple guide to targeting. We have collected practical strategies that enable you to learn about your customer in no time.
Why is customer targeting so important?
Here are three key benefits of customer targeting:
Customer satisfaction. Not all customers in the market are the same; they all have individual preferences. If you try to please everyone, you risk pleasing no-one. Targeting gives you confidence that a user or buyer group will have similar preferences and respond well to your service.

Better scalability. When starting out, it is likely that your customer base is fairly small. At this early stage, you can treat each customer as an individual. But as your customer base grows, it will become increasingly difficult to keep up the balancing act of offering a personalised service while staying profitable.

The power of groups. The essence of targeting is creating groups of users or consumers with similar characteristics, preferences and buyer personas.
Five steps to creating a target customer list
So, how do you go about creating a target customer list? Follow these five steps and you will be well on your way.
1. Which customers are profitable?
The Pareto principle or 80/20 rule states that 80% of your profits will come from 20% of your customer base. That makes it a great starting point to identify profitable customers and differentiate them from the less profitable ones.
A simple way to do this is to look at each customer's total spend with your company over their lifetime.
2. Establish customer personas
Profiling your customers simply means looking at what they have in common and dividing them into groups. Some typical segmentation criteria include:
age

gender

income

location

behaviour

lifestyle

values

interests.
With this data, you can create buyer personas, which represent a standardised customer for each group. Of course, the more data you have on your customers, the more specific you can make these criteria.
3. Define customer groups
Once you have defined your criteria, you are ready to segment your customers. You will likely have multiple groups. One example target group would be young professionals in the 24–40 age group, with a household income of £35,000–£55,000 a year. Continue defining groups in this way until you have mapped out your customer base.
4. Shortlist customer groups
Once you have defined your customer groups, it's time to decide which ones to focus on. Concentrate on groups that you feel are the best fit for your product and service. Try and narrow it down to no more than three groups.
5. Create a target list of prospective customers
Up to this point, you have effectively defined your ideal customer. Using this information, you can now begin to grow your prospect list, looking for prospects that fit into one of your key target groups. Another idea is to interview your existing customers and ask them what they love about your product and what their pain points are. This information can be used to great effect in sales outreach to potential customers.
How can CRM systems help you with customer segmentation?
Customer relationship management (CRM) systems are used to manage interactions and communication with leads and customers. A CRM system can help you identify the buyer journey, including your customers' challenges and goals.
On that basis, you can easily create segmented lists to personalise your marketing messages and keep an overview of your performance in the different groups.
Get targeting today
Now that you have seen the power of customer targeting, it's time to give it a go yourself.
Once you have set up your target groups, this can inform how to initiate contact with people on the list and what their customer journey will look like. This strategy will take your sales and marketing efforts to the next level.
Relevant resources
Norma O'Kelly is a Senior Marketing Manager for Salesforce for the UK and Ireland. She has been part of the Salesforce Marketing team since 2015 and is responsible for Small Business Marketing with a focus on digital marketing, virtual and in person events, sponsorships and more recently was the lead for the Salesforce Small business Grant program in the UK in 2020. Prior to her role in Salesforce she has a long history in marketing working with start-ups, mid size as well as some very well -known brands including Nokia, Jameson Irish Whiskey, Bacardi and Oracle. Her side hustle and first love is coaching young talent and SMEs and is an ICF approved Life and Business coach.