BUSINESS NEWS
How your business can ease the burden on the NHS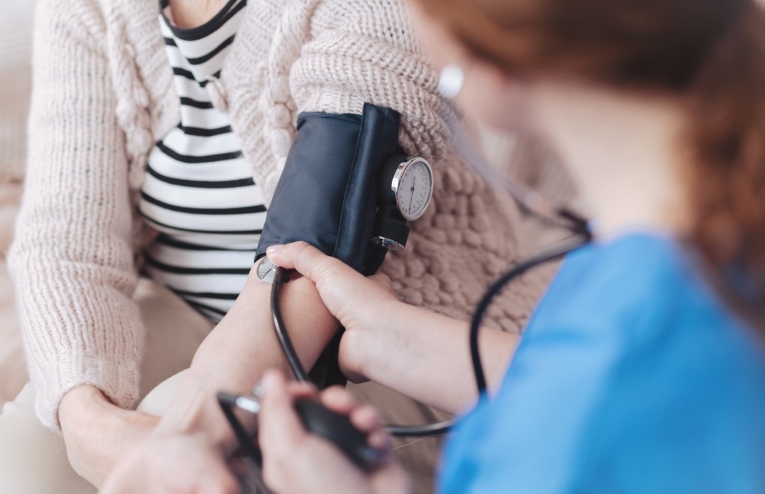 ---
Posted: Thu 7th Mar 2019
Matthew Reed from Equipsme explains ways your business can earn the burden on the NHS. This is the latest post from Enterprise Nation's Business Health Hub.
Here's news you might have missed amongst all the horror stories about the NHS: the British healthcare system is the best in the world. Yes, you read that right: the best.
This is according to US thinktank the Commonwealth Fund, which looked at healthcare in 11 countries including the US, Australia and Germany in July 2017. This is the second time in a row Britain has topped the list, which is compiled every three years. The US came last.
Our NHS was praised for safety, affordability and efficiency in the research, but of course that doesn't mean it's perfect. We scored poorly compared to the other nations in terms of general health, early deaths and cancer survival (due to late diagnosis) - fundamental metrics, clearly.
One weakness is primary care, the GPs on the frontline. Demand is rising as the population ages, yet GP numbers and funding are falling. Here at Equipsme, we believe employers can help address this by giving workers instant access to GPs via phone or video. Here's why.
The link between national productivity and the NHS
Let's start with the bigger picture. In Britain, the number of sick days workers take off a year fell by nearly a quarter from 1993 to 2006. And despite the fact we're at work for more days a year, UK productivity plunged beneath that of most other EU nations in that time.
It's likely many are attending work ill. Healthier workers are more productive, so a rise in 'presenteeism' - staff battling through illnesses at their desks when they should be at home in bed - partly explains the fall in the UK's productivity relative to our neighbours.
GP waiting times have doubled in six years
Then there's the growing amount of time we're all having to wait to see our doctors. On average we're having to wait for 13 days before we see our GPs after first contacting them, according to an August 2018 NHS survey. That's twice the length of time in 2012.
It will be no surprise that most workers (43%) want to see a doctor on the day they call. Yet only a third are offered an appointment on the same day. Ten per cent get an appointment the following day. A staggering one in four have to wait for at least a week.
Revealed: More people consult Dr Google than call 111
Clearly, the longer people have to wait to see a doctor, the longer they have to wait to find a solution to whatever it is that ails them. Not only will this prolong the time they need to take off work or spend ill at their desks, it will also cause untold worry for many people.
Twelve per cent of us research an illness online when we can't get see a GP. That makes Dr Google, not known for level headedness and prone to showing worst case scenarios, more popular than seeing a pharmacist (10%) or calling the NHS helpline 111 (7%).
Stretched 111 service sees 6% spike in demand
The 111 service is being stretched. In October 2018, the service received an average of 43k calls a day, a year on year increase of 5.8%. The proportion of calls abandoned after 30 seconds rose by nearly 50% to 3.4% and calls answered in 60 seconds fell from 87% to 83%.
As we've seen, this pattern is reflected in the longer GP waiting times. In 2017, the British Medical Association said average waiting times could hit three weeks before 2020, as the population ages and the prevalence of chronic conditions such as type 2 diabetes rises.
Soaring demand and dwindling resources: The perfect storm
Of course, the elderly and ill require greater levels of care. Those with chronic conditions are responsible for 70% of NHS expenditure. This is contributing to 3% growth in the number of GP consultations carried out by the NHS each year, which at last count stood at 390 million.
Just as demand is rising, the NHS faces a squeeze on staff and funds. In 2015, NHS England introduced a five year plan to make £22 billion in savings and recruit 5,000 new GPs. As of 2018, the NHS was behind this target, with 100k vacancies remaining in the organisation.
So despite what the Commonwealth Fund says about the NHS, our healthcare system is currently weathering a perfect storm of soaring demand and dwindling resources. If the NHS is going to remain the best in the world, it's going to need some help.
The solution: Private healthcare with social and economic benefits
That's why it's time for businesses to step up and help ease the pressure on primary care providers. Giving staff round the clock access to GPs who can make diagnoses and prescribe treatments via phone and video consultation would help reduce the burden on the NHS.
It would complement our system by giving NHS doctors more time to care for the growing numbers of elderly and chronically ill people who need them. Moreover, it would cut the risk of staff turning up for work ill or calling in sick, helping to raise productivity. It would let them speak to doctors at time that suits their schedule.
That's what we call a win-win: private health provision for the workforce that has both social and economic benefits. What's not to like about that?
Get more tips for helping employees remain healthy and stress-free in the Business Health Hub.