BLOG
How turning customers into brand advocates can benefit your business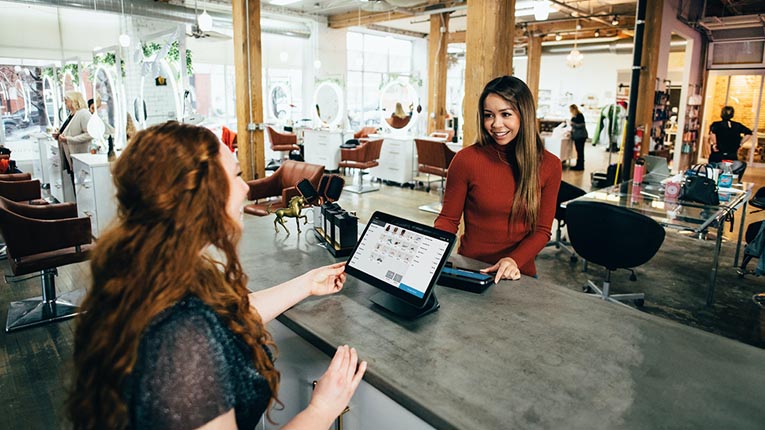 ---
Posted: Thu 17th Dec 2020
What is the ultimate goal for your customer relationships once they've bought from you?  The answer should be to turn loyal customers into brand advocates.
Why? Brand advocates not only stick with your brand, greatly increasing their customer lifetime value, but actively champion you as the go-to solution.
Word travels fast, and a personal recommendation can be far more convincing than a marketing campaign. Brand advocates influence the purchasing behaviour of other prospects, making them the most valuable users of all.
Seven strategies for turning customers into brand advocates
Here are some highly effective ways of turning loyal customers into brand advocates. These tried-and-tested strategies work in almost every business setting.
Let's explore how to turn more customers into brand advocates.
1. Keep in touch after the sale
Asking your client for feedback not only helps you improve your product, but also keeps you in touch after closing the deal. Let your customers know you value their feedback, care about their satisfaction and appreciate any information they share with you.
2. Personalise the customer experience
Customers are much more likely to become brand advocates if you personalise the customer experience, making them feel special and valued.
Examples of a personalised experience include:
addressing them by their first name

remembering to reach out on special occasions like birthdays

sending thank you notes for their loyalty
Technology solutions and tools can help you keep track of these dates, so you never miss an opportunity.
3. Be proactive about customer service
Don't wait for an urgent customer support ticket. The best strategy is to reach out to your new users and see if they have everything or need any help.
The initial stages of your customer relationship can really make or break your chance of earning a word-of-mouth recommendation, so make it count.
4. Target satisfied customers with special offers
A great way to boost business from existing customers is through a loyalty programme. Advocacy programme examples include discounted or early access to your product, or gifts for their loyalty. The more personal you can make your offer, the better.
5. Welcome social media attention
Positive social media comments and reviews are great examples of customer advocacy, yet many businesses shy away from social media due to fear of public negative attention, and end up missing out on a massive opportunity.
Encourage your satisfied customers to share their experiences with your product or service and how it has improved their lives. Expand their reach by liking and re-sharing this user-generated content on your own social channels.
6. Simplify the review process
Make it easy to leave a review by pre-formulating questions customers can answer or even creating a feedback template.
You can sweeten the deal by offering an incentive, such as a small gift or discount code for each review. Remember to personally thank all your reviewers and let them know it really helps your business.
7. Use incentives to earn referrals
Offer your most loyal customers exclusive offers, discount codes or rewards for every referral. Streamline the referral process by letting them know what you're looking for in a new customer. Again, remember to reach out and thank your customers for referrals.
How CRM can help you promote customer advocacy
When it comes to gaining brand advocates, identifying your most loyal customers and providing the right information at the right time is crucial – from supporting the set-up process to sending out a marketing offer.
A good CRM system can track all of this data and help you gain advocates in the following ways:
Segment your most loyal customers
A CRM can identify your best customers based on user behaviour, meaning you can focus your customer advocacy efforts in the right places.
Make your offers more personal with data
A CRM can analyse, for example, past purchasing data to help put together the perfect offer for maximum effectiveness.
Automate tedious tasks
A CRM can automate many tedious tasks, including organising data or sending out communications such as discount offers.
Turn loyal customers into brand advocates
Brand advocates are your most powerful customers. They can convince others to buy your product or service more effectively than any marketing campaign. Start making the transition from customer to brand advocate today with the strategies outlined above.
Relevant resources
Norma O'Kelly is a Senior Marketing Manager for Salesforce for the UK and Ireland. She has been part of the Salesforce Marketing team since 2015 and is responsible for Small Business Marketing with a focus on digital marketing, virtual and in person events, sponsorships and more recently was the lead for the Salesforce Small business Grant program in the UK in 2020. Prior to her role in Salesforce she has a long history in marketing working with start-ups, mid size as well as some very well -known brands including Nokia, Jameson Irish Whiskey, Bacardi and Oracle. Her side hustle and first love is coaching young talent and SMEs and is an ICF approved Life and Business coach.