BLOG
Effective strategies for closing sales deals with confidence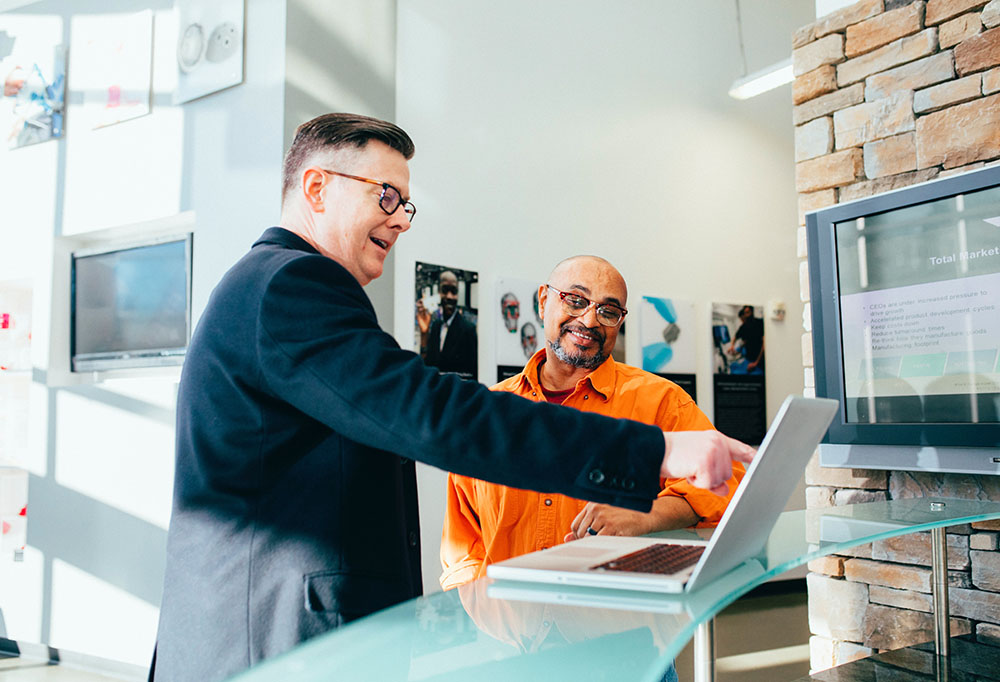 ---
Posted: Fri 27th Nov 2020
Your sales pitch was on point, and your prospect has engaged with your follow-up. Now it's time for what really counts - closing the deal. This part is arguably the most critical to your revenue, so it's important you get it right. These practical tips and strategies will ensure you close your deals with confidence.
How to successfully move from pitching to closing
Transitioning from an effective sales pitch to getting a commitment is where your profits are made. Here are some easy-to-apply tips that help you focus on the essential aspects of closing a sales deal:
Focus on product value, not pricing
Before you hammer out the actual figures, make sure your prospect has a solid understanding of the exact value they will receive from your product or services. Use real-life examples, testimonials and facts and figures to explain the benefits. This approach is much more effective than crunching numbers.
Take your time
Salesforce data indicates that finalising a deal takes three rounds of negotiation on average. So resist the temptation to rush towards the finish line. Keep calm, stay patient and close at the right time.
Look for closing signals
Listen for closing signals: signs that your client is ready to close. Questions like "How much would it be to add this?" or "How will we include this?" are often good indications that they have decided to go with your company and it's time to close.
Re-engage
If it seems like a deal is going cold, try re-engaging the prospect by asking questions, demonstrating your understanding of their problems and highlighting how your service or product solves their challenges.
Talking figures and closing sales deals
Once you sense that it is time to talk figures, there are a few key pointers that can help you stay on track:
Know the limits for each deal
While you should be prepared to give up a little ground - especially when trying to close large and important deals - know your bottom line to avoid giving up too much.
Listen to your customer's needs
Keep the conversation moving in a positive, proactive manner by showing that you understand your prospect's needs. Focus on providing personalised value and don't be afraid to outline why your solution is better than that of your competitors.
Learn from data from other deals
Use your data to analyse past deals. As mentioned, it takes an average of three rounds to close a sale, though this can vary by industry. Review previous follow-ups and plan to deal with any objections by using your CRM's wealth of data to always stay one step ahead.
Trade instead of giving in
If your customer is looking for a discount, make sure you get something in return. For example, for a reduced deal price, you could negotiate a longer service period or the use of a testimonial on your website. Adopting this mentality of trading rather than giving away will help your business in the long term.
Tips for inking the deal
The details have been worked out - now it's time to put pen to paper and draw up a final contract, often called a master service agreement (MSA). Here are some tips to ensure this final important step runs smoothly:
Be prepared to close today
Even if you thought the deal would not move this quickly, be prepared. Have the paperwork drawn up and ready in case the client decides that all is in order.
Leave space for additional terms
Businesses often use templates with the standard terms and conditions for their service. However, make sure you have the option to include any deal-specific of additional terms that have been agreed.
Legal is your best friend
All contracts should be drafted with the help of a lawyer and all terms clearly explained to your client, especially the procedure and repercussions of cancelling the contract. This prevents any bad blood later down the line and will help you retain customers. Once this has been done, ask the client to sign the agreement and give them a copy.
Get a letter of intent
If your prospect asks for additional time to go through the contract prior to signing, obtain written confirmation of their commitment. While not typically legally binding, a letter of intent ensures that terms are ready to sign once they agree, and it keeps them thinking about your business in the meantime.
Start closing sales deals like a pro today
While closing a sales deal is both art and science, the tips outlined above will help you close like a pro. Closing is all about understanding your prospect's needs and acting at the right time to get the deal done.
If you want to learn more about successfully closing sales deals and the sales cycle - from prospect to close and beyond - download this free eBook from Salesforce.
Also in this sales series:
Norma O'Kelly is a Senior Marketing Manager for Salesforce for the UK and Ireland. She has been part of the Salesforce Marketing team since 2015 and is responsible for Small Business Marketing with a focus on digital marketing, virtual and in person events, sponsorships and more recently was the lead for the Salesforce Small business Grant program in the UK in 2020. Prior to her role in Salesforce she has a long history in marketing working with start-ups, mid size as well as some very well -known brands including Nokia, Jameson Irish Whiskey, Bacardi and Oracle. Her side hustle and first love is coaching young talent and SMEs and is an ICF approved Life and Business coach.