BLOG
Heads up for wellness: Find your tribe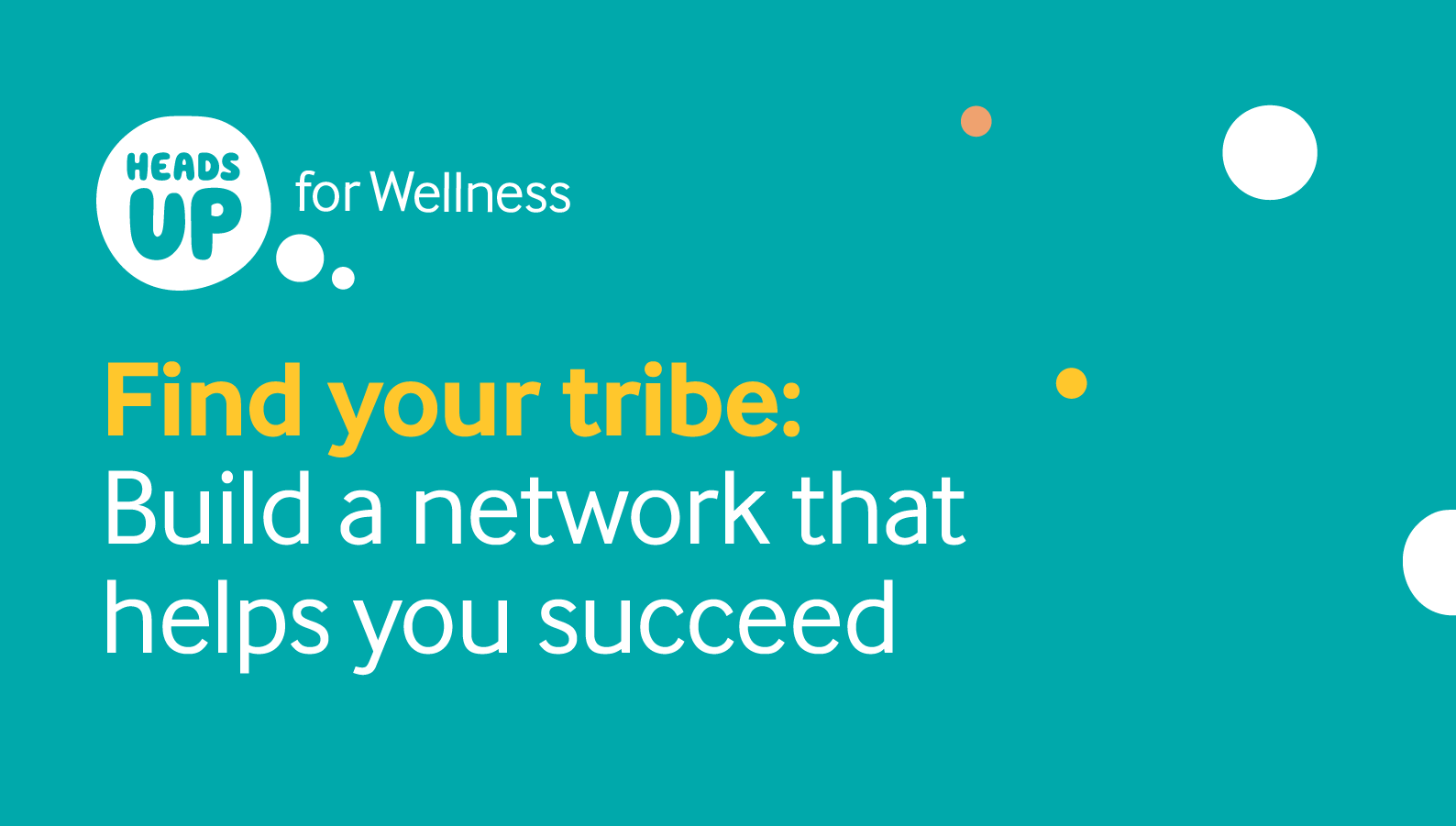 ---
Posted: Mon 3rd Feb 2020
Building a network is critical to being successful and looking after your mental wellbeing. This week we're sharing content on how to build a tribe of like-minded business owners that can provide inspiration and support.
How to create a network to help you thrive

The tribe you build is critical to being a successful and fulfilled business owner. Do you have people you can share your challenges with? Peers that can support and inspire you? Enterprise Nation members share their advice for building your tribe. Read more.
The motivation for running your own business often comes from having the freedom to do things how you want, decide the hours you put in and where you work. However, it can mean working long hours on your own.
Enterprise Nation's Small Business Barometer found 50% of small business owners felt lonely some of the time. We know it's an important issue in our community and wanted to share the experiences of members and the steps they have taken to improve their wellbeing.
Joanne Griffin talks to us about the importance of building your community and how it can boost not only your business but also your wellbeing as an entrepreneur.

The first hundred people that love your business create the foundation for success. Work on building that network in the beginning and you'll go on to be successful. But how do you get started?
"Meeting new people helped give my community a boost as well as making me feel more connected. Running your own business can get a bit lonely or you can doubt yourself. Having a community can give you that boost."
We spoke to Enterprise Nation advisers about how to start building your network.
---
Local business meet ups are your opportunity to network with fellow entrepreneurs in your area and share the challenges you face.
"Starting and growing a business can be lonely and, at times, it can be tough," said Enterprise Nation founder Emma Jones. "We want to create supportive peer groups across the UK, so small businesses have a place to go, on a regular basis and over an achievable amount of time, to hear from experts and to share challenges and opportunities with like-minded founders."
Find out about Enterprise Nation's local business meet-ups and the local leaders who run them.
Enterprise Nation has helped thousands of people start and grow their businesses. Led by founder, Emma Jones CBE, Enterprise Nation connects you to the resources and expertise to help you succeed.