MEMBER STORIES
Your online masterclass host for this week can help you create a marketing plan to generate sales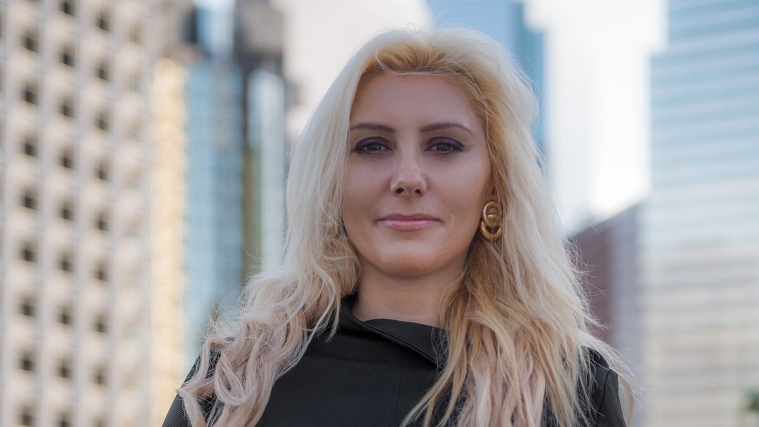 ---
Posted: Mon 11th Feb 2019
Every Tuesday at 12.30pm you can watch an online business masterclass delivered by one of our adviser members.
This week, Anna Stella from BBSA Marketing hosts: How to write a marketing strategy that wins new clients.
Live masterclasses are available for free for Enterprise Nation members or £10 for non-members. Register for this week here.
If you're not yet a member, free online masterclasses and an archive of 200+ recorded masterclasses are just one of many benefits. Join now for only £10 a month.
Describe your business in a tweet.
BBSA is your go-to source for expert marketing consultancy, custom projects, and even a full-service, outsourced marketing department.
What is your favourite business book and why?
I always recommend The 22 Immutable Laws Of Marketing by Al Ries and Jack Trout.
It made me fall in love with marketing and perfectly explains the thinking behind marketing positioning.
Who is your business hero and why?
Walt Disney. He created one of the best storytelling companies of all time while keeping the narrative positive and inspiring. Marketing at its very best.
What has been your biggest challenge?
Entering the US market was a huge and interesting challenge. I could talk for hours about it!
You need to really understand a market before you enter it; that's something I always tell our clients too. So I got to know it really well.
It's such a large market, of course, so it was a major investment but a very rewarding one as well.
What has been your greatest success?
Aside from winning two marketing awards over the years, I've worked on many marketing campaigns that were extremely successful from a revenue generation perspective.
I've had the pleasure of working with big names, from Volkswagen to the UK government, and plenty of start-ups too.
I remember one in particular project, where a client had completely misunderstood who is potential clients were.
He was insistent on running a digital campaign but the campaign he had in mind didn't resonate with the buyer behavior of the audience purchasing that product. We stepped in, really made the difference, and helped turn things around.
What piece of advice do you wish you had known when starting out?
It's all about sales and marketing. You won't be successful until you find your own way to win clients.
Now that I'm established, and can look more objectively at what startups are doing, I see plenty of entrepreneurs making that same mistake. They focus on details rather than on going out and finding the right clients.
Why do you consider long-term strategic advice important to business success?
Without a strategy, you'll keep spending time and money on random marketing activities that just don't work, especially if they're done in isolation and without repetition and consistency.
You can't be an expert in marketing, sales, accountancy, product development and all the other areas of the business. If you think you can, you're probably running your business as a hobby and it isn't built to last.
And then, of course, it all comes down to screening who you are getting professional advice from. I personally check qualifications, clients portfolios, and credential before hiring an expert. You know what they say: 'If you pay peanuts you get monkeys.'
If you had a superpower what would it be and why?
Unlimited hours… wouldn't it be great to help anyone with their marketing?
How has Enterprise Nation adviser membership helped your business?
I came across Enterprise Nation in 2014 as official partner for the Government Growth Vouchers growth, and haven't stopped taking part in their activities since then.
I have only words of appreciation for what Emma Jones and her team are doing to help the next generation of entrepreneurs and start-ups.
Register for Anna's online masterclass, how to write a marketing strategy that wins new clients, here.
If you're an adviser member and you'd like to host a masterclass, log in to your member dashboard and go to the 'propose content' section to apply.
Multi award-winning marketing expert and academic researcher with 20 years of marketing experience. Over the years Anna has worked in different countries across Europe for top organisations of the calibre of Volkswagen AG, UK Government, RICS, Rational AG, just to name a few. Anna has also helped over 200 startups win new clients, start selling and grow. Anna holds marketing qualifications from top UK universities, including an MBA from Henley Business School- University of Reading, a Masters degree in Strategic Marketing from Kingston University, and a BA(h) in Marketing from Nottingham Trent University. Anna is currently completing a Doctorate in Marketing at the University of Strathclyde, analysing marketing activities for startups and small-size businesses.