BUSINESS NEWS
Young entrepreneurs more focused on solving social and environmental challenges than older business owners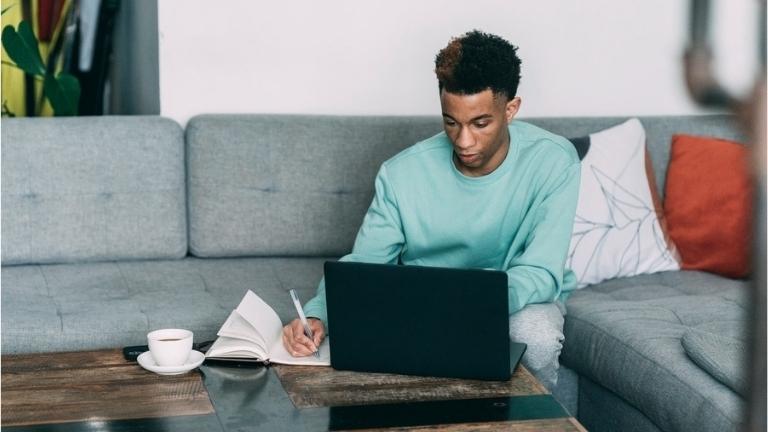 ---
Posted: Thu 20th Oct 2022
Founders aged under 35 are more than twice as likely as those over 35 to say their business' primary aim is to solve a social or environmental issue which highlights young entrepreneurs' potential to help tackle some of society's greatest challenges.
That's the claim of a new report by The Entrepreneurs Network and Youth Business International which looked at the differences in entrepreneurial behaviours between those under and over 35.
Based on a poll of entrepreneurs across the UK, 39% of young founders and 18% of older owners said their firm's main focus is tackling a social or environmental problem, with under 35s also more likely to say their business promotes diversity and social good, even if it comes at the expense of profit (41% vs 25%).
In other findings, the younger generation of entrepreneurs were more likely to choose suppliers aligned to their values, with 51% saying they select suppliers which do good for society, even if they cost more.
This social purpose is not incompatible with pursuing growth though. The report found that the more a business turns over the more likely the founder was to say that their primary aim is to tackle a social or environmental problem, with 47% turning over £1m a year agreeing.
The study said younger founders are often dismissed as "generation side hustle" as many run a business alongside other work, but it argued that with the right support they can be a strong force for good in society.
Commenting on the research, Anita Tiessen, CEO of Youth Business International, said:
"The findings show what we know to be true through our daily conversations with our global network -- the next generation of entrepreneurs want to change the face of business for the better, but they can't do this alone.

"At a time when we are facing so many social, environmental and economic challenges we cannot afford to ignore the enormous potential of this next generation of business founders and it's vital that we give them greater access to finance, information and tailored support that reflects the changing face of entrepreneurship."
Support for young entrepreneurs
An example of targeted support for young entrepreneurs is Enterprise Nation's Next Generation campaign. Created in partnership with Launch It, the initiative provides free training, events, access to mentors and funding to young founders in London and Birmingham.
Enterprise Nation also runs Plan it with Purpose which helps small businesses implement sustainable best practices that deliver a positive impact on the planet, society, and the economy.
An 'uneven playing field'
Despite the enthusiasm of many young people to start a business, the report said "it remains an extremely uneven playing field".
It found that young entrepreneurs are three times as likely to be privately educated. In addition, business owners under 35 were more likely to say they had help through personal connections to get their business running than older entrepreneurs (45% vs 38%) and were more likely to have raised finance from family and friends, which highlights challenges for those from less affluent backgrounds looking to fulfil their entrepreneurial ambitions.
To help realise the full entrepreneurial potential of Britain's young people, the report outlined three key ways policy makers, funders and those in the entrepreneurship ecosystem can take action:
Create new sources of funding for businesses seeking to address the world's big issues. The report suggested introducing a challenge prize, a competition which offers a sum of money to the first person who solves a problem and does not specify how they should solve the problem. The Millenium Prize did this by promising $1m to anyone who could solve any of the seven unsolved mathematics problems as chosen by The Clay Institute. The goal was to drive forward progress in mathematics.

Bring back the Enterprise Allowance Scheme (EAS). It was set up by Margaret Thatcher's government in the 1980s and gave unemployed people £40 per week for a year (equivalent to £115 today) to start a business. At its peak, 100,000 people were enrolled and it helped now famous entrepreneurs including Superdry's Julian Dunkerton, Creation Records' Alan McGee, and the artist Tracey Emin.

The EAS was superseded by the New Enterprise Allowance (NEA) until it was scrapped in January 2022. It was less generous than the EAS as it lasted for six months and paid less than Job Seekers Allowance. Like the NEA, a new scheme "should be more generous than other out-of-work benefits", the report said. "This will make it easier for young entrepreneurs to start new businesses and support their communities."

Encourage inclusive entrepreneurship through mentoring and by opening up networks. "Angel networks and the venture capital industry are notoriously difficult to break into and are often heavily reliant on warm introductions", the report said. "A privileged background makes it easier for young entrepreneurs to mix in these circles and meet investors."
Philip Salter, founder of The Entrepreneurs Network, said:
"Many young entrepreneurs have their sights set on the world's biggest challenges. If many of these ambitions are to be realised we need to make sure that the best ideas are funded -- not just the best connected."
Relevant Enterprise Nation resources
Advice for young entrepreneurs: How to start a sustainable business
Advice for young entrepreneurs: How to start or grow a business
StartUp Show: The biggest start-up event of the new year on 28 January
How to start a business on TikTok
I'm a freelance content creator and event host who helps small businesses and the organisations that support them. I'm also Enterprise Nation's Local Leader for Bristol. I have 20 years of experience as a small business journalist having interviewed hundreds of entrepreneurs from famous names like Sir Richard Branson and Deborah Meaden to the founders behind brand new start-ups. I've worked for a range of leading small business publications and support groups, most recently as head of content at Enterprise Nation where I was responsible for the prolific output of content on the company's blog and social media. I now freelance for Enterprise Nation as the website's news reporter and as the host of the Small Business sessions podcast. I'm based in Bristol where I run and host regular events with the local small business community in my role as Enterprise Nation's Local Leader for Bristol. I also have strong connections with other major business organisations in the south west region. In total, I've hosted over 100 events including conferences with an audience of hundreds for international brands like Xero and Facebook and live web chats from inside 10 Downing Street. With my partner, I co-run Lifestyle District, a lifestyle blog focused on culture, art, theatre and photography.