BUSINESS NEWS
Government closes 10-year-old scheme helping unemployed people to start a business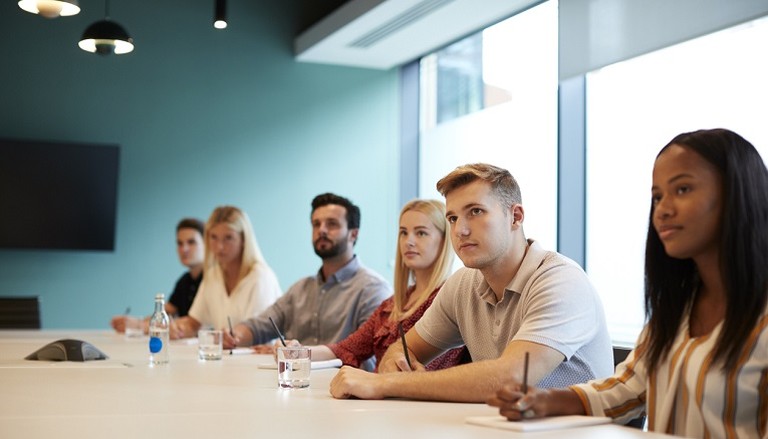 ---
Posted: Tue 14th Dec 2021
Despite it supporting the launch of more than 100,000 start-ups, the government has confirmed that the New Enterprise Allowance (NEA) will close on 1 January 2022.
First set up in 2011 by the David Cameron administration, the NEA provides funding and mentoring to help people claiming benefits to start their own company.
Once an applicant has demonstrated a viable business idea, they can receive a £1,274 allowance over 26 weeks, paid at £65 a week for the first 13 weeks and £33 a week for a further 13 weeks.
Official figures show that as of December 2020, 146,000 businesses were set up through the NEA by 142,000 individuals.
The number of people signing up to the NEA in early 2020 was significantly impacted by the coronavirus pandemic, but it increased to higher than pre-pandemic levels as restrictions eased in the summer.
It was reported by the Financial Times in September that work and pensions secretary Thérèse Coffey recommended that the scheme be scrapped as part of her submission to the Treasury's 2021 Spending Review.
The government has now confirmed that the NEA will close on 1 January 2022. If people are interested in taking part, they need to discuss it with their Jobcentre Plus work coach by 31 December 2021.
New grants in Wales
As the NEA approaches closure, the Welsh government has announced a new scheme.
The Barriers To Start Up Grant is a £1m fund to help economically inactive, unemployed individuals and young people not in education, employment or training to start their own business.
Grants of up to £2,000 are available alongside one-to-one business advice and webinars.
Applications close at the end of March 2022.
Restart programme
In May, Enterprise Nation announced a partnership with Maximus to deliver self-employment training to people who've been impacted by the coronavirus pandemic.
It provides personalised start-up business support to unemployed people in South and West Yorkshire, Derbyshire, Nottinghamshire and south and east London - over a period of four years.
The initiative is part of the government's £2.9bn Restart scheme which gives Universal Credit claimants who have been out of work for between 12 and 18 months support to find jobs.
I'm a freelance content creator and event host who helps small businesses and the organisations that support them. I'm also Enterprise Nation's Local Leader for Bristol. I have 19 years of experience as a small business journalist having interviewed hundreds of entrepreneurs from billionaires like Sir Richard Branson to the founders behind brand new start-ups. I've worked for a range of leading small business publications and support groups, most recently as head of content at Enterprise Nation where I was responsible for the prolific output of content on the company's blog and social media. I now freelance for Enterprise Nation including hosting the Small Business sessions podcast. I'm based in Bristol where I run and host regular events with the local small business community in my role as Enterprise Nation's Local Leader for Bristol. I also have strong connections with other major business organisations in the south west region. In total, I've hosted over 100 events including conferences with an audience of hundreds for international brands like Xero and Facebook and live web chats from inside 10 Downing Street. With my partner, I co-run Lifestyle District, a lifestyle blog focused on culture, art, theatre and photography.