BLOG
Why marketing your small business is so important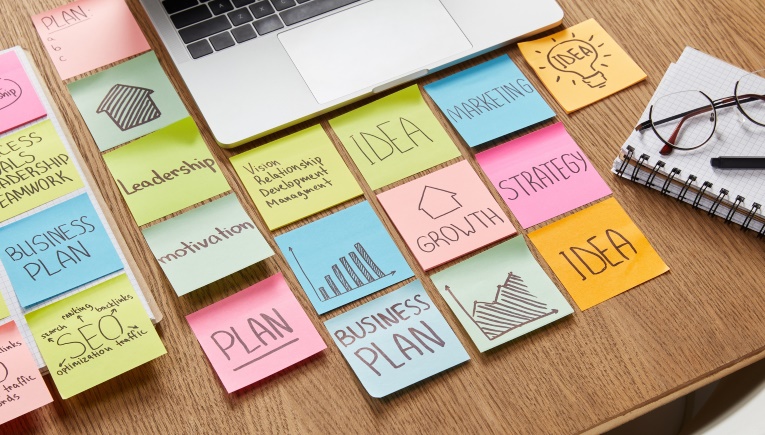 ---
Posted: Thu 3rd Dec 2020
The Amazon Small Business Accelerator features a free e-learning programme.
We have created a new e-learning guide to help you get quick access to the advice you need. One of the key themes in the guide is marketing. It includes videos on building a presence online, social media and using Google Analytics to measure what works.
Roisin, e-learning manager at Enterprise Nation, shares key reasons why it's important to spend time on marketing your business:
It helps to engage your customers in your product or service and allows you to build a relationship between you and your target audience.

You can use marketing tools to communicate updates to your customers such as a new service or special offer.

Marketing provides you with insights about your business as you can test what messaging works best for your target customers.
Top videos to help with marketing your small business:
Here are some videos as a taster of the fantastic marketing tips you can access in the Amazon Small Business Accelerator e-learning programme:
Mastering email marketing
Minal Patel from Marketing by Minal shares advice on working out your email marketing strategy, selecting an email marketing tool, growing your list and email automation.
An introduction to Google Analytics
Marketing expert Emma Haslam looks at how to use Google Analytics. She explains the different reporting sections and how to make the most of them for monitoring and measuring traffic on your website.
Like the look of the e-learning? Get access to all the videos today!
If you're already an Enterprise Nation member, log in to your learning dashboard to access the e-learning.
If you're not an Enterprise Nation member, you can join the Amazon Small Business Accelerator for free here.
Experienced in person trainer who pivoted during the pandemic to manage and deliver e-learning training for Enterprise Nation.