BLOG
How to use Instagram Stories: A guide for small businesses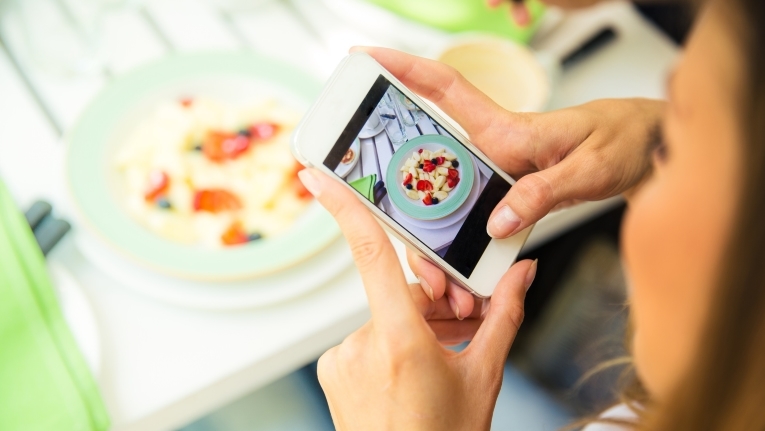 ---
Posted: Mon 6th Dec 2021
Instagram Stories have become one of the most popular tools on the social media platform. In this guide, social media consultant Isil Simsek explains how to use the feature for your business.
If you're on Instagram but aren't using the Instagram Stories feature, you're missing a trick! Instagram introduced the Story feature in 2016 and today, more than 300 million accounts use Instagram Stories every day.
Instagram Stories have effectively changed the way we use Instagram! It's an amazing feature to connect with your audience and drive traffic to your website.
Why use Instagram Stories?
As you may have noticed, because of the algorithm, not all of your posts reach your followers. Stories is a great way to deal with this! Stories not only help you connect with your followers and but also help you reach wider audiences.
Secondly, Instagram wants you to use all the features it offers. Therefore, the algorithm will reward you if you do use them.
With Stories, you don't need to worry much about being "perfect" as they get deleted after 24 hours. This means you can share images that don't align with your Instagram feed. You can share real-time moments such as behind the scenes, events and meetings. You can ask questions to encourage engagement.
Stories are a great discovery tool. The location and hashtag stickers help you reach more people.
If you are a product-based business, you can also tag your products in the Stories.
Business accounts with more than 10k followers, can link to their websites or landing pages in the stories.
What should I share on Instagram Stories?
Behind the scenes (production, meetings, events, aspects of your personal life)

Q&As

Invite a guest

How-to videos (recipes, makeup, DIY, crafts etc.)

Polls, ask me anything

Promote content you share elsewhere (blog posts, videos, podcasts)

Competitions and promotions

Customer testimonials

Share user-generated content (share your followers' posts and Stories in which they tag you)
How do I create an Instagram Story?
A good Instagram Story is one that's engaging and shows personality. You can share photos, text-only messages, videos (up to 15 seconds) and use features such Boomerang and Superzoom, hands-free and rewind.
Once you have your text, photo or video ready, you can customise it by adding stickers, emojis, text and gifs.
By adding a hashtag and location, your story will be found under that specific location and hashtag and therefore reach more people. This is great if your business has a physical location as it enables local people to find you.
Or, if you're at a conference, all the people who are attending and checking out the conference hashtag will likely come across your content.
The Instagram algorithm selects posts to be part of a larger Story covering a particular location and if your story gets picked, then you can reach even wider audiences. When you check your insights, you'll see if your Story has been added.)
You can get very creative with Instagram Stories. Take some time to explore all the functions that you can use. Add personality to your stories by using the stickers. The possibilities are endless! The more you practice, the better you'll get!
How can I enhance my Instagram Stories?
While Instagram offers a lot of interesting features, there are a couple of other apps that will help you create content that stands out.
These are my favourite apps to create stories that stand out:
Finally, check out your insights. How many people are watching and reacting to your Stories? Reflect on what works and what doesn't.
Posting consistently, mentioning relevant accounts by tagging them in your story, using the location and hashtag stories and encouraging engagement by adding a call to action will ultimately help you make more sales.
Relevant resources
Enterprise Nation has helped thousands of people start and grow their businesses. Led by founder, Emma Jones CBE, Enterprise Nation connects you to the resources and expertise to help you succeed.