BLOG
Virtual support: Working across different countries and cultures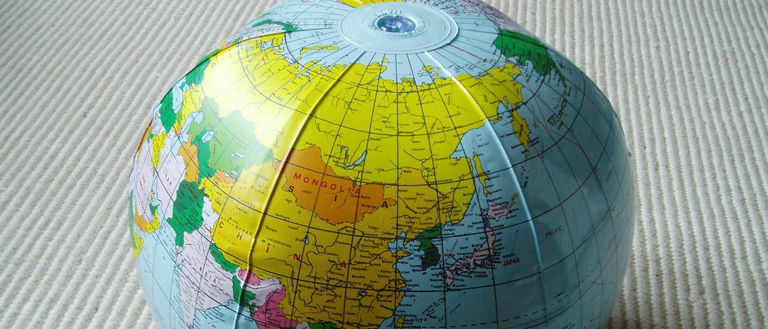 ---
Posted: Wed 6th Jun 2012
In her fourth post about creating a managing a virtual team, Sandra Lewis, founder of Worldwide101, offers her tips for spanning the gaps in distance and culture when working with a virtual team across the globe.
In previous posts I have told you about the great advantages of hiring virtual professionals, about how to find and select them and about how to manage them.  One of the advantages I mentioned is the ability to spread your team across geographies, time zones and cultures by choosing virtual professionals in the locations that best suit your purposes.  Doing so will give you an advantage of having staff that speak the language, understand the customs and regulations of the place where you want to do business. But there are some challenges that come with managing a virtual staff that spans time zones, geographies and cultures.  Karen Sobel Lojeski and Richard R. Reilly in their excellent book Uniting the Virtual Workforce describe three dimensions of distance that can separate virtual teams and impact their performance. 'Physical distance' is the separation of space and time created by geographic distance; 'operational distance' is the separation that occurs because of technology and daily work process issues; 'affinity distance' is the emotional disconnect created by differences in culture and lack of personal relationships.
How to create a 'virtual distance' map
To determine how best to span these distances, Lojeski and Reilly recommend first creating a virtual distance map of your organisation. This may be a simple exercise if your staff is small, but still worth doing. With yourself at the centre, plot each of your team members' distance from you and from each other based on a combination of the three dimensions. For example, if you have just brought onboard a virtual assistant in China and you are located in the US, the physical, operational and affinity distance between you will be very large. You are separated by large distances and many time zones (physical); you have yet to establish shared processes and communication tools (operational); and you live in extremely different cultures with unrelated languages, plus you do not know each other personally yet, having just begun working together (affinity). In contrast, your virtual assistant of many years, located in your country but two time zones away, has a much smaller virtual distance from you.  If you expect your two assistants to work together, show the very large distance between them. Include your customers on your map, too. For example, if your assistant in China will be serving customers in Europe, map that. Once you have created your virtual distance map, you can immediately see where you need to focus your efforts. The greater the virtual distance between those who are dependent on each other, the more important it is to put in place robust tools, processes and practices to offset potential difficulties.
Tips for spanning the virtual distance
Here are some ideas for reaching across large virtual distances.  They are based on my own experiences and some are also recommended by Lojeski and Reilly.
Select your virtual staff carefully, considering their familiarity with and ability to adapt to the cultures and languages with which they will interact.

Do not depend entirely on your staff to span the distances - you also need to spend time educating yourself on cultural differences and sensitivities.  What are the cultural norms in communications, decision making, work ethic and communication for your new assistant in China? Discuss these differences among your team and plan how you will respect each other and agree how you will work together.

Spend time building relationships among your team. Take advantage of any opportunity to get together physically and use video conferencing to create as close an approximation as possible to face-to-face communications. Resist the temptation to limit your communications to work issues. Time spent building personal relationships will decrease the affinity distance, build trust and be well worth the time and effort.

Do not assume everyone is like you, even if the virtual distance is small. Take steps to recognise and appreciate the differences.

If your language is not the team's first language, consciously simplify your communications, choosing commonly used words and avoiding slang terms. Speak slowly and deliberately, in short sentences, pronouncing your words clearly. Take the same care in written communications. Use examples whenever possible to illustrate your meaning.

Check frequently to make sure you understand each other by asking clarifying questions or reflecting back your understanding of what the other person said.

Establish clear written goals and processes as early as possible. Make sure your staff understand when virtual communications are sufficient and when you need to talk in real time.

Listen to your team and be open to doing things differently.

Recognise and celebrate accomplishments.

Provide clear and constructive feedback as soon as possible if the work deviates from your requirements.

Use reliable technology tools. Some of our favorites are Skype, Dropbox, Jing, Desk.com, Basecamp, Freshbooks and Hall.com.
Got a question about virtual support? Ask Sandra!
Sandra is answering your questions about virtual support in our forums. If you've got a question, ask away!
Special offer: $75 of free Elance credits with Enterprise Nation
More on virtual support on Enterprise Nation
Photo credit: Steve Cadman
Enterprise Nation has helped thousands of people start and grow their businesses. Led by founder, Emma Jones CBE, Enterprise Nation connects you to the resources and expertise to help you succeed.