BLOG
Turbo charge your online business at one-day summit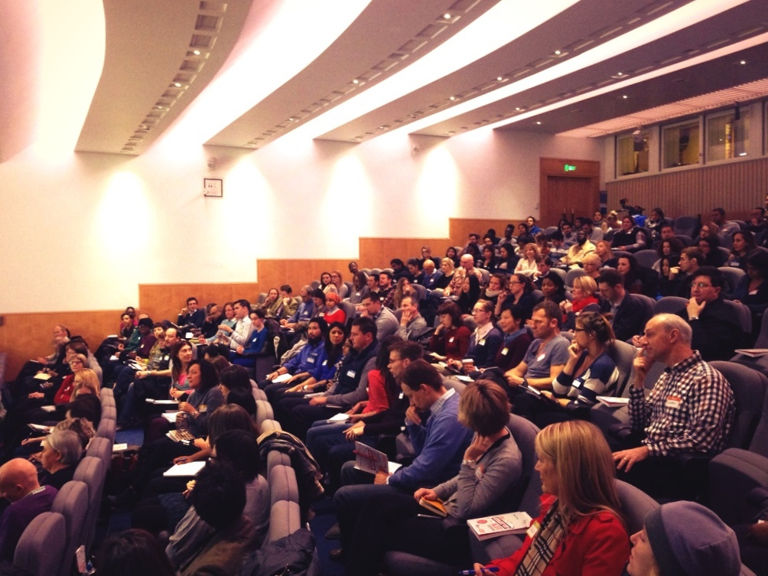 ---
Posted: Tue 16th Sep 2014
Join us on Wednesday 1st October for the Go and Grow Online Summit. A one-day event featuring e-commerce experts and entrepreneurs who will provide you with the tools and techniques you need to start and grow a successful online business.
The programme for the Go and Grow Online Summit has some of the hottest brands in town. Founders will share their secrets to success and big brands supporting small business outline how they can help your online journey too.
Book your place today - Only 60 seats available at this event!
Agenda
9.30am: Arrivals and registration
10.00am: Welcome & Introduction
Emma Jones, Founder, Enterprise Nation kicks off the Go and Grow Online Summit
10.10am: From Facebook to £4million in Funding
Fraser Smeaton, co-founder of the Morphsuits.co.uk fancy dress costume business tells the story of starting online on a budget, through to fund-raising for global expansion.
10.30am: Accelerating e-commerce
A panel to explore the support on offer from e-commerce accelerators. Featuring:
Diane Perlman, Microsoft Ventures

Matt Truman, CEO & Founding Partner of Truestart retail accelerator

Tracey Johnson, Barnsley e-commerce incubator
11.00am: Social Media StartUp: the story of Pollen and top tips for start-ups
Pollen is one of the UK's hottest social media StartUps and Kiefer LeMoigne is its Founder. He introduces Pollen.co and explains what it can do for your business.
11.30am: Coffee and conversation
12.00pm: The ScaleUp Story
Giles Andrews was one of the founders to launch Zopa.com as the UK's first peer-to-peer lender in 2005. The company has since arranged over £600m of loans. Giles outlines how the site attracts traffic, investors, and the company's new move into business loans.
12.30pm: How to build your business on LinkedIn
Clay Coyle and Fergal O'Keeffe of LinkedIn offer advice on how to create a professional LinkedIn profile, find corporate contacts, and become an expert through creating Groups around your business topic.
1.00pm: Lunch
2.00pm: The Ingredients of a successful StartUp
Joe Cohen is an angel investor and serial entrepreneur who has started and/or held senior roles at Seatwave, Match.com and Ticketmaster. He has also been an investor, board member and advisor for Sofar Sounds, Hailo, Hype!, Nitrogram and several other early-stage businesses. If anyone knows the ingredients of a successful StartUp, it's Joe!
2.30pm: How to build an online presence on social media
Lila Pleban - Head of SME Online Adoption and Social Media for BT Business

Oliver Sewell, Facebook
3.00pm: Measuring what works
Luke Brynley-Jones is founder of Our Social Times and a pro when it comes to managing and measuring social media. He offers the tips and tools to getting this right in your venture.
3.30pm: Raising Money and Getting Paid
The panel will give advice on how to raise money for your online business and get paid by customers. Featuring:
Christoph Rieche, IWOCA

Andy Young, Stripe

PayPal and Braintree
4.00pm: What it takes to turn an idea into a successful online business
With a background in fashion, Anna Bance, co-founder of Girl Meets Dress, tells the story of spotting a gap in the market, finding a co-founder, and launching a business labelled as one to watch.
4.20pm: Global Growth
Two successful founders outline how they're going for growth in the online industry and how you can too!
Renaud Visage, co-founder Eventbrite.com

Lopo Champalimaud, founder, Wahanda.com
4.50pm: Event Close and Networking
Join us at the Summit to turbo charge your business!
**Where? ** Department for Business , 1 Victoria Street, London, SW1H 0ET

When? Wednesday 1st October, 9.30am - 5.30pm

How much? Book now for just £30

How do I attend? Book via Eventbrite , or via form below
Supported by:
This event is part of Go and Grow Online, a campaign to encourage more businesses to get online and support existing online traders to grow!
Enterprise Nation has helped thousands of people start and grow their businesses. Led by founder, Emma Jones CBE, Enterprise Nation connects you to the resources and expertise to help you succeed.