ANNOUNCEMENTS
Student Start-up of the Year 2018: The semi-finalists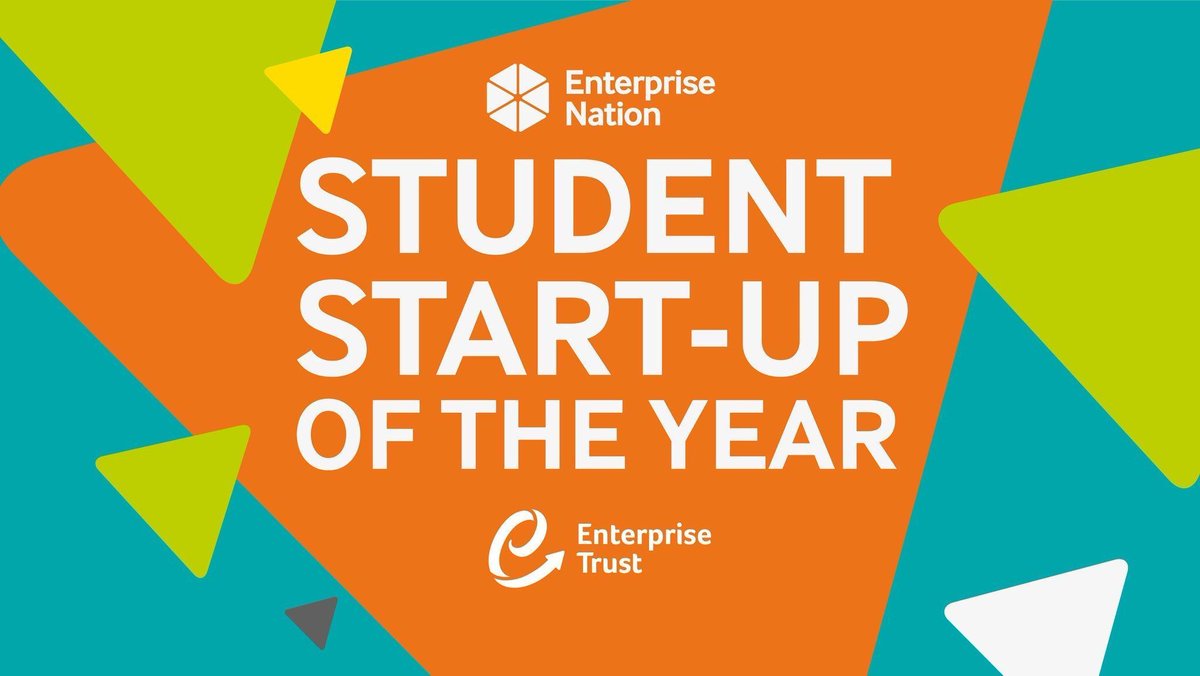 ---
Posted: Thu 1st Mar 2018
Students and recent graduates from 200 colleges and universities across Britain entered this year's Student Start-up of the Year competition powered by the Enterprise Trust. It was a very hard decision but here are the 10 shortlisted semi-finalists who will pitch to a panel of expert judges in London on 9 March. Five will then be selected who will compete via public vote for prizes including £2,500 cash funding.
Janja Popovic, Ayswap
Student at Kingston University
Ayswap is the world's first subscription coffee reusable cup packaging ecosystem. Ayswap is aiming to do a swap towards a greener, no-coffee-cup waste future for London and the globe.
Ayswap is swapping traditional coffee cups by offering consumers subscription model at their favourite coffee shops with the reusable eco-friendly mug. If one person in London would use reusable coffee mug every day, in 5 years this would mean that we would reduce 1,825 coffee cups of unnecessary plastic waste. This is a significant amount for 1 person.
Ayswap has the potential to cut waste by more than 300 million of coffee cups a year and helping London to eliminate plastic waste. In London in particular, each minute 5,000 of coffee cups are binned which are not recycled properly. Ayswap could save UK millions of pounds by not having to recycle coffee cups and reduce problematic waste around London.
Oliver Neave and Lewis Owen, FRESHR
Students at Manchester Metropolitan University
FRESHR is a student lifestyle and discount app that aims to connect students to local businesses, incentivised through discounts, offers and rewards. Oliver and Lewis launched the app in Manchester in September 2017, as third year business and marketing students.
Aiming to increase footfall and revenue into local businesses in university cities, FRESHR acts as an alternative marketing tool to boost business for venues. FRESHR will help increase brand awareness and student association for venues, by pushing targeted marketing messages at quiet/off-peak times and for special events.
Recent graduate from Heriot Watt University in Edinburgh
Michael is a young Scottish innovator & entrepreneur with a real passion for teaching children an important life skill. He has been a swimming instructor for over 9 years where he was the Head Teacher of the most successful swim school in Scotland.
His entrepreneurial journey all began when he became too frustrated at the ineffective and boring 'learn to swim' products. Noodles and Floats must be physically held & lack creativity. Arm bands and discs are bulky and restrict arm movement. And Swim Fin straps don't provide the right support for younger swimmers.
Introducing Turtle Pack, a multi-award-winning swimming aid designed for children aged 3-6. And aims to remove anxiety, build confidence and develop important life skills.Turtle Pack consists of an easily adjustable neoprene vest with an EVA turtle shell attached to the back. As the child's confidence and coordination improves in the water, the buoyancy can be easily reduced by removing segments of the shell.
Student at Sheffield Hallam University
The Happiness Bootcamp is a project using fitness to promote better mental health through workshops, events and talks. By creating events such as Body confidence, How to deal with stress and self care, all while using fitness based techniques such as yoga, Pop Pilates or even meditation, people are able to learn more about their body and be in a place they feel they can be themselves.
By showing individuals that fitness is not just lifting heavy weights but also yoga and self care, more people experience the joy of connecting with themselves, others sharing the same experience, all while learning to care for themselves and learning more about their mental health.
Student at University College London
Rishi is the founder of an online webstore where people can buy groceries without plastic. Rishi has also invented the world's first bamboo toothbrush with a replaceable head which will be coming out shortly.
Zero Waste Club is reinvesting 100% of everything they make right now to offer more plastic free groceries and waste reducing items.
Student at Brunel University
The Unity Door handle is an easy to install, cost effective hardware solution for accessibility, usability and inclusiveness; supporting and guiding natural motion in an intuitive and engaging design.
Adapting for those with and without disability in the same way, while maintaining an aesthetically pleasing form that excludes no users. Conforming to BS8300, for public space accessibility and disability discrimination acts. Unity provides a level of accessibility for spaces that is normally only seen on disabled bathrooms.
Unity aims to bring together multi-generational and mixed ability users in the same, unifying, natural way. To remove the stigma and exclusion of disabled equipment by understanding the user desire for less obtrusive disability equipment.
Student at King's College London
XTRA.art provide for emerging artists who are underappreciated due to lack of support and opportunities. We solve this through: hosting exhibitions for exposure; selling for income; delivering workshops for development.
We collaborate with businesses enhancing their CSR while raising awareness of social issues. Our vision is to become the only UK organisation providing a comprehensive solution bridging the gap between the corporate world and emerging artists.
In 2015, our organisation was born out of the frustration of the absence of support available for emerging artists. At the age of 17, both founders started the organisation from one of the least arts engaged areas in the country.
Students at Warwick University
Goodness Rainbowl is a monthly subscription of ingredient kits for Instagramic desserts and superfood treats, delivered to your door. Blogger style, totally fuss-free: (i) no more recipe- and ingredient-hunting, (ii) no more bulk buys, and (iii) no more kitchen nightmare. Because it revolutionises traditional both indulgence food and creation process by:
Portioned packs with clear instructions

Novel ingredients to replace traditional unhealthy ones

Sourced from hidden corners of the world

All can be done in less than 30 minutes
Healthy indulgence just got easy because we inspire and help people discover in a more effective way without all the time and cost! It is designed to take the ache out of homemade treats.
Olga Kravchenko, Momento
Student at Kings College London
Memento is software-as-a-service platform leveraging the latest advancements in AI to become the Instagram of virtual reality. They have the capacity to change social media from a 2D to 4D immersive experience by allowing users to create their own VR content. To help Momento achieve their target of 10 million users in 3 years Memento will be free for any public events to enable the team to drive mass adoption.
The platform will eventually be monetised by charging £0.99 per month subscription for users to capture their own private events in VR. Momento predict 4% of their users creating at least one private event, giving them £5m in ARR in the next 3 years. Their photo-stitching algorithm, which automatically processes large volumes of image-data sourced from the crowd into a dynamic 4D scene, is in development, and they are implementing a panospheric scanner. This technology recognises overlapping features in the space allowing users to autonomously create a VR backdrop with just their smartphone. The platform will normalise VR consumption enabling more sociable interactions between the users - ultimately challenging the assumption that VR usage is an isolating activity.
Umang Navnit Rajdev, Wazi
Student at Univesity of Southampton
Wazi in Kiswahili means to open; to unlock. Our goal at Wazi is to unlock children's potential through open, free access to education. According to UNESCO's Global Education Report, 264 million children have no access to schooling. In contrast, the internet provides millions with free access to online education content like Khan Academy.
Wazi is a technology based platform that connects remote communities to free online education using cheap, portable technology. Wazi works with local partners to deliver and implement the platform, which uses a combination of Internet of Things and physical data transport. The Wazi team sources education material and hosts it on a centralised Cloud service like Microsoft Azure. The remote communities are then provided with Wazi kits, handheld portable devices which are used to access the content through a Wazi hub device. The hub can be updated at regular intervals, using physical transport of data from a nearby town that has internet access.
Enterprise Nation has helped thousands of people start and grow their businesses. Led by founder, Emma Jones CBE, Enterprise Nation connects you to the resources and expertise to help you succeed.