BLOG
Startup Stories: Ade Awokoya, East London Export Club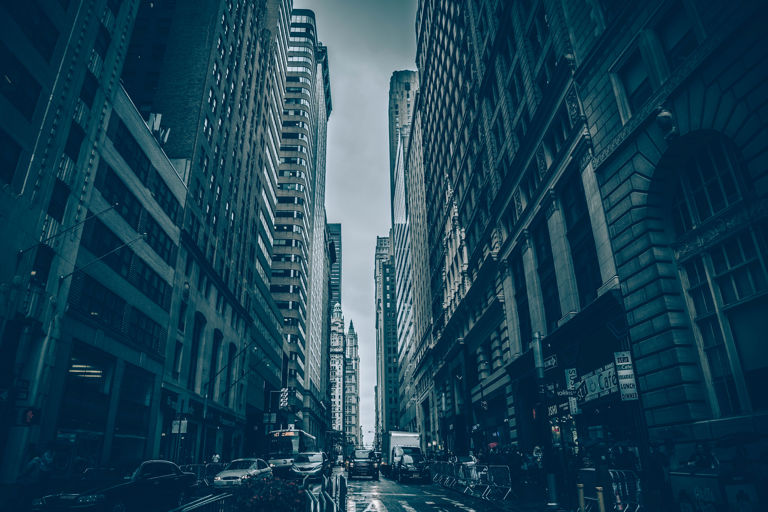 ---
Posted: Mon 1st Jun 2015
Ade Awokoya has used several years of experience as a business advisor to launch the East London Export Club. He discusses the story behind his social enterprise and offers advice to small business owners looking to trade overseas.
How did you come up the idea for the club?
The East London Export Club (ELEC) was founded as a social enterprise to provide a forum and shared knowledge base for UK exporters. Our mission is: "A business community with a mandate for promotion and advocacy of East London as a premier UK export gateway".
From my experience as a member of various Chambers of Commerce and the Institute of Export, I realised that there was no strong focus or support for small businesses in the export sector. Also the perception was about risk, in terms of finance, markets and culture. Most businesses did not see a plan or export strategy as a necessity.
This showed that there was a gap in the market for a business community built around the needs of exporters. It would also work best as a forum for shared experiences between business across market sectors. the benefits would be business growth, not necessarily expansion.
My experience as member of the Enterprise Nation (EN) community also gave positive evidence that this would be a viable business model. EN's focus on business campaigns to support small business has been an advantage for me to get a broad view of the SME ecosystem, while the member forums gave me insight into customer profiles.
The East London Export Club has its formal launch on 2 June and is free to attend with sign-up details here.
Why did you decide to set up the business as a social enterprise?
I have worked as a business mentor with the Bright Ideas Trust, which gave me experience on the structure and business model of a social enterprise. The major point was the need to start with a razor sharp focus on our 'ideal client', with specific sector and geographic location in mind.
I have an extensive business background, trained as a chemical engineer, and worked in manufacturing, banking and the IT sectors amongst others. I wanted a business where I no longer had profit and turnover as vanity metrics and I have also matured to the stage where I would like to contribute to a more inclusive society.
The goal is to help with business regeneration in East London by working in cooperation with established businesses and the government. The advantage of a social enterprise is the focus on stakeholders not shareholders. The Club will bring skillset and expertise to provide a channel and focus to drive sustainable change in the community. The benefits are business growth and job creation through working as a business facilitator.
East London is a deprived area with several issues, however to quote Martin Luther King Jr. "If I cannot do great things, I can do small things in a great way."
The major advantage in setting up was that I have had support from big businesses with good initiatives such as NatWest Enterprise and cooperation from social enterprises. I'm also building on the knowledge base and network of the South London Export Club, which has been around the past 30 years! And to complete the offer, Enterprise Nation has provided concessionary rates to our potential membership base.
What makes East London a good place to run a business?
East London has a tradition of international trade with Docklands a major export hub before its destruction in the Second World War. However, the Legacy of the 2012 Olympics in East London provided a regeneration boost to business. The prime benefit has been the establishment of the Royal Docks Enterprise Zone, London's next business district, creating a centre for global trade.
The area has a culturally diverse community of different nationalities (and languages) on the doorstep. It's good to rely on community networks, and you have the benefit to conduct face-to-face meetings and understand the cultural nuances of communication.
It's easy to get around and travel in East London; Newham is well connected with easy routes to London City Airport and Stansted Airport from Stratford Station. London's new container super-terminal, the London Gateway, is also close by and 40 minutes drive from Dagenham.
What should the government be doing to help more small businesses export?
The government has announced excellent initiatives in this year's Budget but it's all being channelled through UK Trade & Investment (UKTI). The First Time Exporters scheme is being rolled out, but the issue is how it will be implemented and benefits measured.
To help small businesses the emphasis should be on using local Chambers of Commerce with a resident UKTI international trade adviser (ITA). The fact that the government has funded Local Enterprise Partnerships (LEP) is a good start, however the policy needs more cohesion, with the inclusion of social enterprises to promote business regeneration.
Previously, the UKTI approach has been "top down" and more beneficial to companies that have in-house expertise and resource base. I shared this approach previously, because I worked for several years with UK Export Finance (UKEF) as a business underwriter. UKEF's focus then was on Large Corporates in oil and gas, infrastructure, aerospace, engineering sectors. They have since tried to put in place new measures to support SMEs.
Germany is one of the world leaders in exports with a model that the UK government is currently trying to emulate. The core feature of the model is that it is focused on business communities, geographically based, which contribute to government policy and ensure that central budgets are not under sole jurisdiction of the federal government.
What advice would you give to entrepreneurs who'd like to expand overseas?
You have "accidental exporters", but the obvious route is to start with field research to explore markets. Start with the question 'how will I get paid?' since you may have the market but your price could be uncompetitive. A major advantage is 'brand Britain' and many markets will pay premium price if you enter through the right channels.
Essentially exports work well when you have systems, procedures and processes in place, so it is beneficial to learn how to outsource these functions. One benefit of export clubs is that you don't necessarily have to take the expert view, the forum works well when you can exchange stories with veterans and newbies alike.
Take small steps via ecommerce. The first step should be building customer relationships and engagement. This requires you understand the channel that suits best, which will depend on your market sector. The predominant focus is retail business and is best served by the marketplace channels which are dominated in Europe and the US by Amazon and EBay.
The core advantage here is that they give businesses the ability to outsource operational and logistics elements. Equally they have a well-established digital platform with eCommerce platforms that are robust and scalable.
It is open to debate at what stage a business should go on a Trade Mission, which is almost an imperative in the long-term as international trade thrives best on trust and reputation. There is nothing like a handshake to close the deal! Take a strategic view, and focus on long-term gains, while understanding the constraints and resource limits.
Where do you hope the business will be in five years time?
The business is not all about exports. I have worked as a business growth coach for several years in East London, and we will assist business to explore and grow their home market also. The East London Export Cub will develop a business community to encourage startups and provide an enabling environment.
If I envisage the outcome after five years, it would be to have this business model replicated, probably by franchising, whereby we would be providing the skills, expertise and networks to grow across the UK. There is a one year business plan in place, but limiting factors would be funding and space, affected also by government policy.
As a social enterprise there are different values of measuring growth and value, hence it is best to not confuse growth with expansion.
Which other entrepreneurs do you admire and why?
Tim Campbell MBE for his ability to share his vision. As a great communicator, he does not claim all the expertise to run Bright Ideas Trust but has built up a team and lets them get on with it.
Emma Jones MBE for her prodigious work ethic and passion for home businesses through Enterprise Nation. She has built a sustainable business community with great social impact.
Bryan Treherne MBE is redoubtable in the international trade sector as chairman of the South London Export Club. He is very supportive of startups and has the ability to understand different cultural modes.
_More Startup Stories: _ Nidhima Kohli, My Beauty Matches
Enterprise Nation has helped thousands of people start and grow their businesses. Led by founder, Emma Jones CBE, Enterprise Nation connects you to the resources and expertise to help you succeed.