BUSINESS NEWS
Small retail suppliers hit by 'longest ever wait' for payments from big clients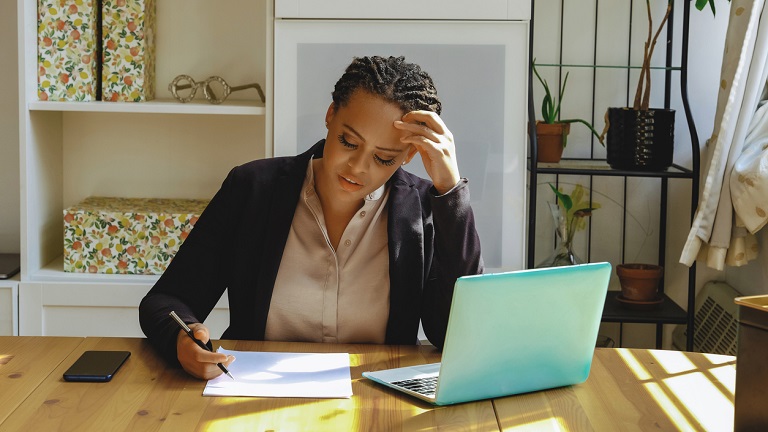 ---
Posted: Thu 20th Apr 2023
Small businesses supplying big retail firms are facing some of the longest waits for invoices to be settled since large corporates have been legally required to report their payment data.
Since 2017, large businesses have needed to report to the government how quickly they pay their suppliers. Analysis of the data by campaign group Good Business Pays showed that the overall gap between the best and worst payers is the biggest since the regulations were introduced.
It found that the average number of days taken to pay suppliers rose between February 2022 and February 2023, and in the retail sector, almost all the slowest paying retailers last year increased average payment times this year.
The slowest payers were:
Telefonica O2, which increased payments from 104 to 109 days.

TK Maxx, which increased payments from 76 to 77 days.

Halfords, which increased from 70 to 75 days.

Waterstones, which increased from 73 to 75 days.

Hobbs, which increased payments from 53 to 66 days.

Holland and Barrett, which increased from 53 to 63 days.


On the upside, some large retailers showed significant improvement:
Sports Direct improved from 39 days to 29 days

Seasalt improved from 38 to 28 days.

Virgin Mobile improved from 38 to 28 days.

House of Fraser improved from 38 to 23 days.

Body Shop International improved from 20 to nine days.


It was a similar story in the automotive sector, where the slowest payers were:
TI Group Automotive Systems (Deeside) Ltd, which increased up from 50 to 80 days

Ferrraris Piston Service Ltd, which increased from from 90 to 100 days.

Stapletons Tyre Services Ltd, which increased from 85 to 100 days.

Halfords Group, which increased from from 72 to 75 days


Large firms in the automative sector showing improvement included:
Ineos UK EP Holdings Limited, which improved from 35 to 10 days.

Car Giant, which improved from 29 to eight days.

BMW (UK) Limited, which improved from 18 to 11 days.


Good Business Pays also found that the number of large companies reporting payment performance data has declined every year since 2017, despite a legal requirement for them to do so. Of the approximately 11,000 organisations covered by the rules, only around 5,000 currently report the data.

Terry Corby, founder and CEO of Good Business Pays, said:
"It is worrying to see how many companies just don't bother to report their payment practices at all. Less than half of companies that should be complying with the law actually are doing so, and I think it would be safe to assume that there is much more bad payment practice from companies that don't bother reporting that we never see.

"Payment times can be an important indicator of how a company is being run. We urge investors to demand transparency of payment practices. The black hole that has emerged in good reporting practice may mask an underlying vulnerability of an organisation and we see a growing correlation between delayed payment times and business failure."

Despite the Payment Practices and Performance Regulations, a total of £23.4bn in outstanding invoices is currently owed to UK businesses, and previous research in November 2022 showed 70% of invoices to big food and tobacco firms were paid late in the first half of last year, compared to 47% during the same period in 2021.


Combating late payment
The government is currently reviewing the effectiveness of the rules that require big firms to report data and whether they should be extended beyond the current expiry date of 6 April 2024.
It's part of a wider payment and cash flow review which also includes measuring the effectiveness of the Small Business Commissioner, a role created to help small businesses deal with unpaid invoices from big customers.
The consultations end on 28 April. Enterprise Nation is submitting detailed feedback based on a series of events during which small business owners shared their experience of late payment.



Advice for dealing with late payment
Webinar: Small business commissioner discusses how to get paid on time
Webinar: How to get paid on time in challenging economic times
Podcast: How to deal with late payment
Blog post: Nine ways to manage your debtors and deal with late payment
I'm a freelance journalist and event host who helps small businesses and the organisations that support them. I'm also Enterprise Nation's news reporter and Bristol Local Leader. I have 20 years of experience as a small business journalist having interviewed hundreds of entrepreneurs from famous names like Sir Richard Branson and Deborah Meaden to the founders behind brand new start-ups. I've worked for a range of leading small business publications and support groups, most recently as head of content at Enterprise Nation where I was responsible for the prolific output of content on the company's blog and social media. I now freelance for Enterprise Nation as the website's news reporter and as the host of the Small Business sessions podcast. I'm based in Bristol where I run and host regular events with the local small business community in my role as Enterprise Nation's Local Leader for Bristol. I also have strong connections with other major business organisations in the south west region. In total, I've hosted over 100 events including conferences with an audience of hundreds for international brands like Xero and Facebook and live web chats from inside 10 Downing Street. With my partner, I co-run Lifestyle District, a lifestyle blog focused on culture, art, theatre and photography.