BLOG
Small business marketing: Are you doing these 10 things?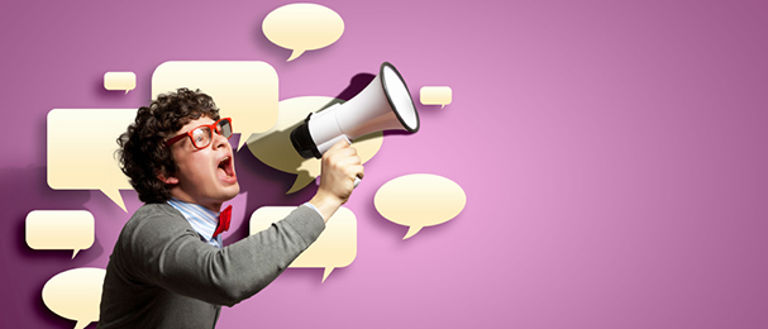 ---
Posted: Mon 30th Sep 2013
As bootstrapping business owners, we're all super busy. With limited time and resources, it can be easy to overlook your marketing efforts. These tips are like a checklist - make sure you're doing all 10, keep your marketing activities strategic and, as a result, they'll be much more effective.
Shell Robshaw-Bryan (@socialCheshire) writes for the Crate Hire UK blog on topics such as moving home or moving office
Give your business some personality! By giving your business some personality your customers will find it easier to identify with you.

Use consistent visual styling and branding A clear brand helps to build trust in customers and makes you stand out from your competitors.

Define your USPs, core services, goals and vision Figuring out and clearly defining what your 'unique selling point' and goals are will help you to identify and connect with your target audience.

Use social media to raise brand awareness Social media makes it easy to reach past and potential customers, allowing you to nurture relationships and drive trust and interest in your brand.

Multi channel communications give you power Amplify your messaging and reach by using all the marketing channels available to you. Don't just promote something on Facebook; that same promotion will have much greater reach if you promote it across all your social networks, on your website, in your blog and via email for example.

Make sure your website is usable Driving customers to your website is pointless if your website doesn't provide visitors with a positive user experience.  Make your website clear and easy to use and make sure it's easy for customers to contact you, find what they are looking for and make a purchase or enquiry.

Track and measure everything you do Use tracking tools, like Google Analytics, and define KPIs so you can measure the results of activities to determine those which are most effective.  Once you track what you do, you'll see which of your activities work and will know where to invest in future.

Calls to action are important Make it super easy for your customers to complete desired goals by using strong calls to action to attract their attention and influence their actions.

Improve the clarity and intent of messaging Make sure your messaging is clear and concise as giving people too much information can lead to confusion.

Define your objectives Take a strategic approach by setting objectives before you start activities. This will help you to plan how to best achieve your goals and measure results.
Swap tips with other small business owners
**Meet-up with other small business owners in London every first Wednesday of the month - swap tips, share stories, book tickets below.**Â Tickets are free for Enterprise Nation members
Enterprise Nation has helped thousands of people start and grow their businesses. Led by founder, Emma Jones CBE, Enterprise Nation connects you to the resources and expertise to help you succeed.