BUSINESS NEWS
Skills for Better Business – new resource for Irish SMEs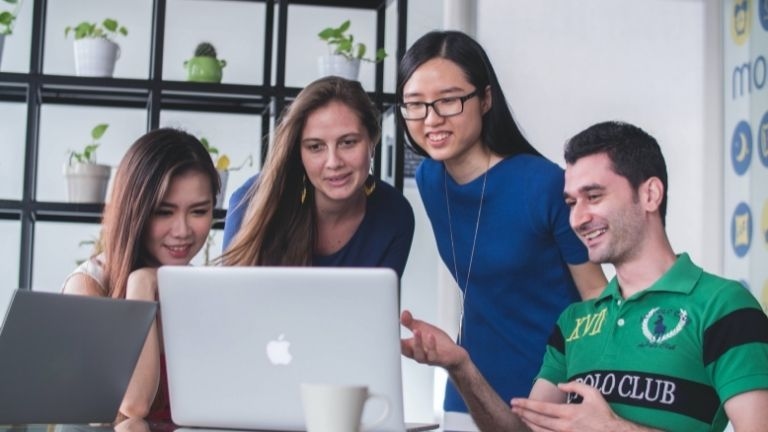 ---
Posted: Wed 30th Nov 2022
An online assessment tool and courses resource to assist owners and managers has been made available, it's aimed at Irish SMEs.
Tánaiste and Minister for Enterprise, Trade and Employment, Leo Varadkar TD and Minister for Further and Higher Education, Research, Innovation and Science, Simon Harris TD, today launched Skills for Better Business.
Skills for Better Business
Skills for Better Business comprises an Online Tool for management skills assessment, complemented by a sign-posting resource providing quick contact information for management education and training.
On foot of recommendations by the Expert Group on Future Skills Needs in its 2020 management skills report, Leading the Way, a consortium of 14 partners from public and private sectors have worked together to develop the resources and content for the project.
"This online assessment will make it easier for busy small business owners and managers to assess their own management and leadership skills. It can make a real difference to small businesses; top class management skills make for top class businesses," said The Tánaiste.

"The extensive courses and contacts resource will make it easy for them to find the training and education available to develop those skills. Research has shown that firms that invest in management development grow faster, survive longer and innovate more effectively. I would encourage any SME owner or manager to take the online assessment and then reach out to the contacts for specific advice and guidance."

"The launch of this resource aligns with Ireland's skills agenda - to build on the strengths we have; to ensure our continued competitiveness by ensuring our people continue to be our best asset; to leverage the opportunities of digital transformation and climate adaptation and mitigation; and to ensure that Ireland boldly and bravely embraces a fully transformed 21st century model of continuous learning – and to be just as successful in that as we embrace education through the 20th century," Minister Harris said.
Online assessment
The online assessment, developed and project managed for DETE by Skillnet Ireland, in conjunction with the other partner organisations, allows SME owners and managers to assess their own management skills in less than ten minutes by answering a series of questions about their management capabilities.
They will then receive a bespoke report outlining their current level of skills and identify critical areas to improve upon. The courses and contacts resource allows them then to see at a glance the range of education and training providers, and provider groups, in Ireland, and to make contact immediately with an advisor who can direct them to the training and education they need.
Leading the way
The Leading the Way report found that the attitude of SME owners and managers to management development is central and recommends that management development must be a top strategic priority for all SMEs in Ireland.
SMEs account for almost 70% of total employment in the Irish business economy improving their performance is vital in helping to lift the whole economy. Skills for Better Business makes it easier for busy SME owners and managers to make this strategic priority a reality by continuing their management development journey.
"This project makes it easier for SME owners and managers to build the skills they need to run their firms more effectively and reach their business goals. When the owners and managers have world-class management and leadership skills and practices, they can invest in the future growth and success of their business in a more targeted way and survive the ups and downs of the business environment more surely," said Tony Donohoe, Chair of the EGFSN.
Resources
Skills for Better Business: Online Assessment.
Enterprise Nation has helped thousands of people start and grow their businesses. Led by founder, Emma Jones CBE, Enterprise Nation connects you to the resources and expertise to help you succeed.