BLOG
Six ways to make the most of being an Enterprise Nation Pro Member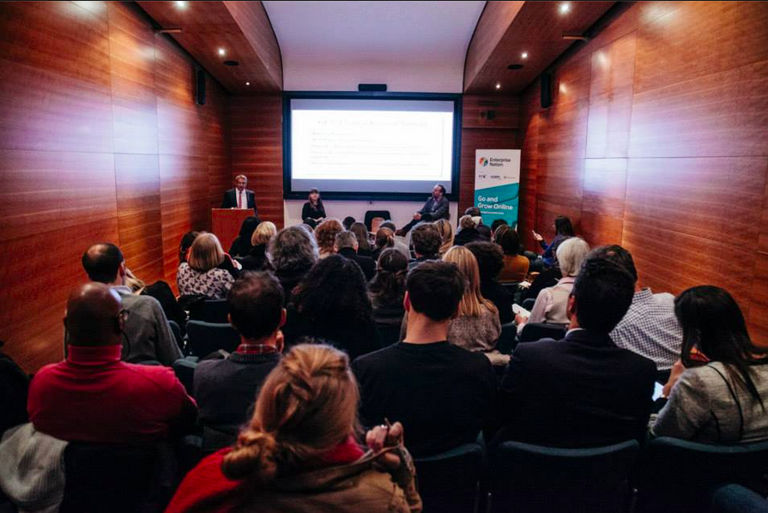 ---
Posted: Mon 22nd Jun 2015
In April 2015 Enterprise Nation launched Pro Membership as a special member category for small business advisers and experts. Before joining, advisers ask us how they can make the most of Pro Membership. Here are six ways to get started!
Sign up for consultation calls
Pro members are connected with Classic members (small business owners) through consultation calls. This is where a small business and potential client can select to have a call with you. Pro Members deliver the calls for free but we've heard so many cases of advisers who impressed so much on the call, that they went on to become the paid-for adviser.
Pro Member Paula Hutchings from Marketing Vision said: "I have been offering free marketing consultation calls to Enterprise Nation members for 18 months. Consulting with and helping many inspirational entrepreneurs has been a great experience. I have spoken with a wide range of pre-startups, start-ups and small businesses with the majority wanting to know how to drive brand awareness and to grow on a budget!
"Not only have a number of my consultations led to gaining clients and forming strong relationships, I also highly value the insights I have gained from the consultations. Speaking directly to my target market has helped me to better understand their marketing needs, challenges and frustrations, and to then shape my marketing services to help my clients in the best possible way.
"It is also a privilege to be involved with many exciting business ventures and to see passion and hard work turn into flourishing businesses. As a small business owner myself, I fully appreciate just how much hard work it takes to get a successful business off the ground."
"My top tip here is when you receive a request for a call, try to be as prompt as you can in scheduling it!"
Put yourself forward to be featured
Pro Members are featured on the site every week such as Philippa Seal and Nick Howes. You simply answer some questions and we then profile you and spread the word across our social media channels too.
Attend an event
Enterprise Nation hosts over 150 events each year including Startup Saturday, the Festival of Female Entrepreneurs, the UK's biggest Startup Show of the New Year and the Exchange series which match small businesses with buyers from big retailers. At each event, we also invite Pro Members to attend and be on hand to give advice and meet potential new clients.
Deliver some training
Approach us with your ideas for delivering training to small businesses! We have facilities in London and are working on a plan to have the same in areas across the UK. Show off your expertise and let us promote it to the 70,000+ strong community of small businesses in Enterprise Nation and share in training revenue too.
Receive some training
You may have seen news that Enterprise Nation has partnered with Facebook to deliver 10 free business boot camps across the UK this summer. If you're a Pro Member, please attend as a new benefit of Pro Membership is you will also now receive training from Facebook on how to help your clients build a business using the social network.
Enter the Top 50 Advisers Awards
This one is open to all advisers but entering and winning will certainly help you stand out! It's free to enter and you can self-nominate or have a client put you forward. The UK's Top 50 Advisers will be announced in November during Global Entrepreneurship Week.
Sign up to be a Pro Member today
If you have any questions email us at marketplace@enterprisenation.com
Enterprise Nation has helped thousands of people start and grow their businesses. Led by founder, Emma Jones CBE, Enterprise Nation connects you to the resources and expertise to help you succeed.