BLOG
Say hello to Workie, who the government really wants you to meet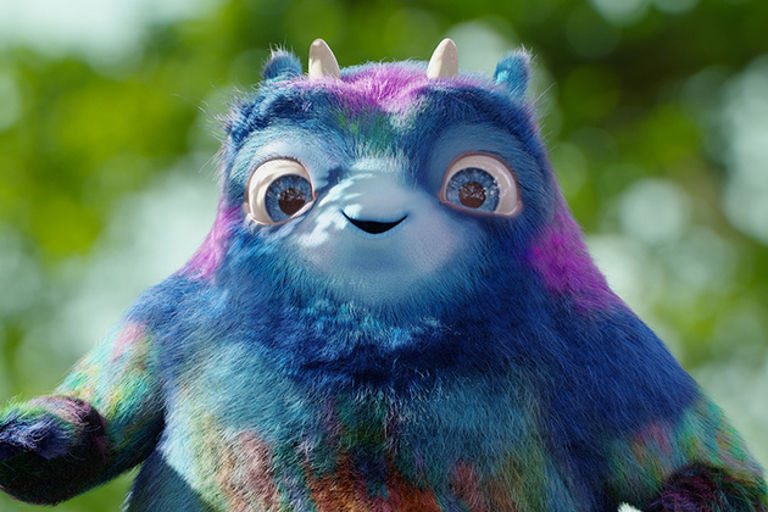 ---
Posted: Wed 21st Oct 2015
The government has launched a new auto-enrolment pensions campaign targeting small businesses featuring a monster (or at least we think that's what he is!) called Workie.
Described as "a striking physical embodiment of the workplace pension" the multi-coloured hairy beast will feature in a series of television adverts and billboard campaigns over the next few months aimed at "changing perceptions of pensions in the workplace".
Legislation that requires businesses to automatically enrol employees in company pensions has been rolling out since 2012, but it is only now that 1.8m small and micro employers are required to take action.
Launched today with a TV ad between ITV's Emmerdale and Coronation Street at 7.25pm, Workie will be seen being ignored by a business owner and a nanny, both of whom are affected by the new regulations. The message is #DontIgnoreIt.
Baroness Altmann, pensions minister, said: "This is a fun and quirky campaign but behind it lies a very serious message.
"We need everyone to know they are entitled to a workplace pension, and we need all employers to understand their legal responsibility to their staff, but also to feel more positive about engaging with workplace pensions."
Since 2012, more than 5.4 m workers have been enrolled into a pension by almost 61,000 employers. By the time the process is complete in 2018, it is estimated that around 9m workers will either be newly saving or saving more into a workplace pension.
But experts have said that many small business owners are still confused by their obligations.
All employees over the age of 22 and earning more than £10,000 a year need to be automatically enrolled into a workplace pension, although they are able to opt out. Figures show that around 10% of people who are automatically enrolled are choosing to opt out,
Enterprise Nation has helped thousands of people start and grow their businesses. Led by founder, Emma Jones CBE, Enterprise Nation connects you to the resources and expertise to help you succeed.