BUSINESS NEWS
'Pent up demand' for shopping to drive High Street footfall up 48% as restrictions lift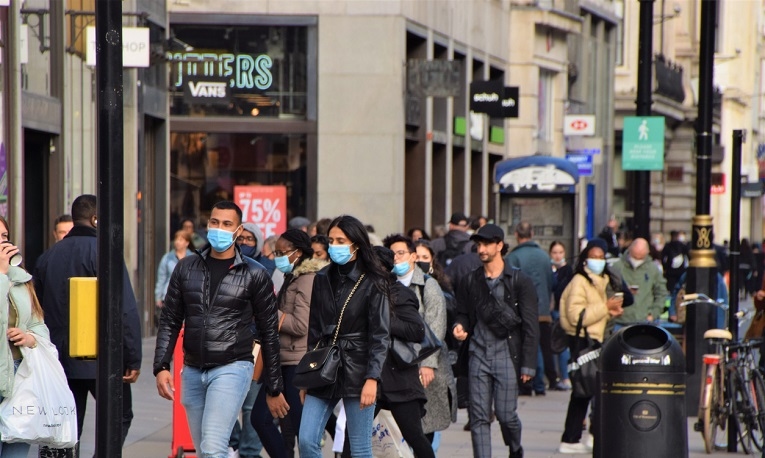 ---
Posted: Thu 8th Apr 2021
An increase in the number of people visiting shops in March indicates a big surge in High Street shopping from 12 April when non-essential stores are allowed to reopen in England and Wales.
That's the claim of retail data company Springboard which found that footfall in UK retail locations fell by 28% year-on-year in March, an improvement on the big 61% decline in February.
The annual decline for High Streets was 66% during the first week of March, but it improved to a 58% fall by the end of the month.
Similarly, footfall in shopping centres saw the decline fall from 69% to 63%, and at retail parks, it decreased from 30% in the first week of the month to 15% in the final week.
Springboard said the figures show "pent up demand from shoppers for bricks and mortar stores" which supports its forecast for "a significant uplift in footfall" when non-essential retail opens in England and Wales on 12 April. The firm predicts it will be around 48% in the first week followed by a further rise of 10% in the second week.
The report's findings echo the words of retailer Sian Currie, who runs independent department store Luxury Bubble in Hampshire.
Speaking to Enterprise Nation last month about how she is preparing for reopening, she said: "From the women who are tapping on the window, the emails I've received and the messages that I'm getting on social media, I can tell all they want to do is walk into a shop!"
Sian was a speaker at Let's Get Physical, an event that's part of Enterprise Nation's Hello, World campaign which is helping businesses reopen and reconnect with customers in physical locations.
Among the initiatives are pop-up shops, including one on London's iconic Oxford Street in May, so founders can makes sales. Fill in this form to be informed when the pop-up shop opens and hear about new opportunities to sell your products in store.
I'm a freelance content creator and event host who helps small businesses and the organisations that support them. I have 18 years of experience as a small business journalist having interviewed hundreds of entrepreneurs from billionaires like Sir Richard Branson to the founders behind brand new start-ups. I've worked for a range of leading small business publications and support groups, most recently as head of content at Enterprise Nation where I was responsible for the prolific output of content on the company's blog and social media. I'm based in Bristol where I run and host regular events with the local small business community and have strong connections to major business organisations in the south west region. In total, I've hosted over 50 events; from intimate meet-ups to conferences with an audience of hundreds including events for international brands like Facebook and Xero. I'm also a big fan of podcasts having hosted Enterprise Nation's Small Business Sessions as well as lots of online events including Facebook Live interviews, webinars and three live web chats from inside 10 Downing Street. With my partner, I co-run Lifestyle District, a lifestyle blog focused on culture, art, theatre and photography. I'm here to help. I'm volunteering free advice calls of up to an hour as part of the Recovery Advice for Business scheme, over the next 6 months. Please get in touch to see how I can help your business.