BLOG
Periscope meets the 12th century: This week on Enterprise Nation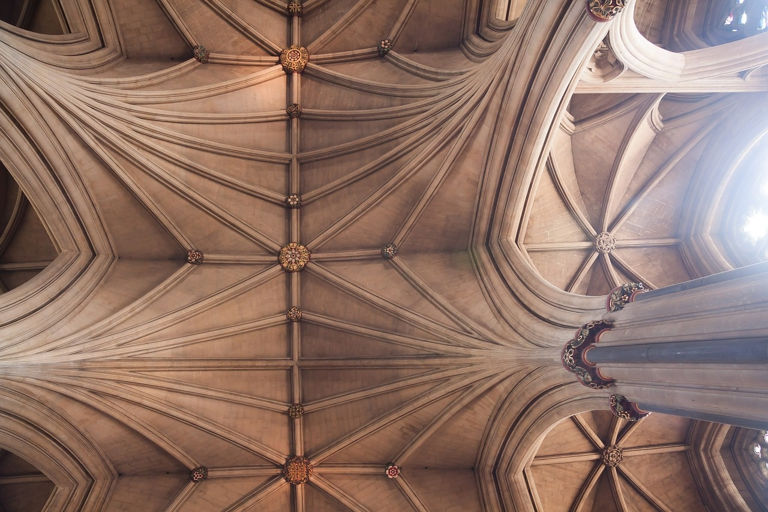 ---
Posted: Sun 16th Aug 2015
In our latest Sunday update, head of content Dan Martin looks back at the past week on Enterprise Nation.
Bristol Cathedral may be almost 1,000 years old but I was there this week and did something that couldn't be more modern.
During an event featuring young entrepreneurs supported by the Prince's Trust, I grabbed a quick interview with Tim Robey, founder of healthy food brand LiteBox, and broadcast it using Periscope, Twitter's live video app. As is the way with Periscope the video has now expired but I've uploaded it to YouTube and you can watch it below. We'll be doing lots more Periscoping so do follow us at 'e_nation'.
This week saw the second instalment of our business support on the high street pop-ups. Lots of entrepreneurs have now been through the doors at a temporary shop in Horsham and a Post Office in Birmingham to get advice from top class advisers. It has been a really interesting experience and Matt Fowell, a digital marketing expert who took part, sent us a report on the business owners he advised .
The pop-ups now take a break for a month but we'll be back in Manchester, London and Bristol from 14 September. Register your free place here.
Our very exciting mission to China gets ever closer and this week we profiled another five of the businesses joining us on the trip in October.
Six of the places on the mission were up for grabs in the HP Go Global Awards and the lucky winners are also announced this week.
It's rare that entrepreneurship is a main headline on BBC News but it was on Tuesday when the government announced that entrepreneur Michelle Mone is to lead a review of enterprise in deprived areas.
We've seen lots of these celebrity-led projects before but the focus of this one is an interesting. We asked business owners what specifically she should focus on and they shared some great responses. You can still get involved here.
We can't wait for the Festival of Female Entrepreneurs in Bristol in October, our first major event in the south west. The line-up of speakers is outstanding and we began profiling them this week. First up was Lee Dancy, the founder of dog sitting business Barking Mad. Read the story behind her success here.
A big thanks to everyone who shared their very honest experiences of late payment. I took the feedback to a meeting at the Department for Business this week as part of the government's consultation on its proposal to introduce a commissioner to resolve payment disputes between small and large companies. I'll share some insight into the meeting on the blog next week.
We ended the week as the government reached its first 100 days. A lot has happened since the Conservatives' surprise majority victory, but how good has it been for small businesses? We looked back at the measures and announcements relevant to small business owners and how we've reported on them here .
Other content on the blog this week
As ever do share your own successes from the week in the comments below.
Read previous weekly updates:
Pasties, pitching and pianos
Opportunity knocks
Up Periscope
Here, there and everywhere
Business boosting and a Budget
Hitting new heights
Golden moments
We are the champions
Going, growing and popping up
Enterprise Nation has helped thousands of people start and grow their businesses. Led by founder, Emma Jones CBE, Enterprise Nation connects you to the resources and expertise to help you succeed.