BLOG
Not going to Deloitte was one of the best decisions I've ever made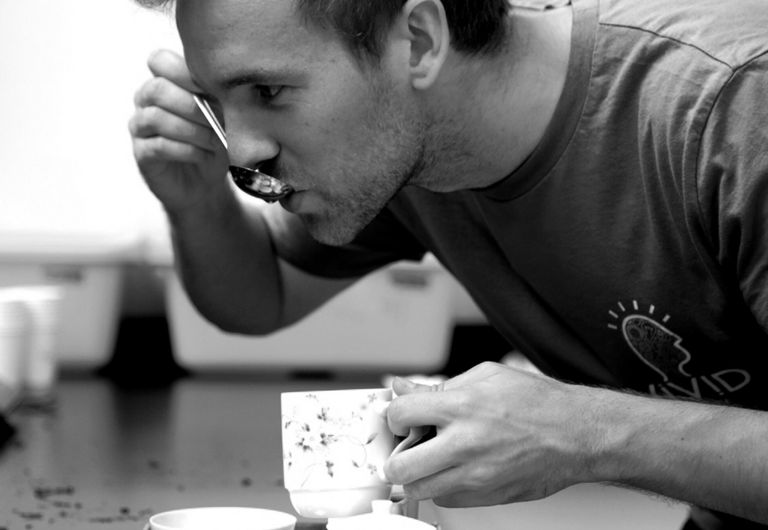 ---
Posted: Tue 21st Apr 2015
James Shillcock is the founder of Vivid Drinks. Turning down an offer from Deloitte to follow his dream of starting a ready to drink tea company, he's never looked back, and is now selling in Waitrose, WHSmith, Booths and Selfridges.
Read the story here and hear it in person at The Food Exchange in Central London on 30th April.
How did you come up with the idea for the business?
When I was working for a small tea business I saw an opportunity in the ready-to-drink tea category to create a completely natural iced tea brand. When developing my blends, it was difficult to find someone who could brew up tea and chill it on a large enough scale, hence why all iced teas use tea flavours and extracts rather than real tea. This was a problem for me but matcha (pure ground green tea leaf) provided the perfect solution; matcha powder is blended directly into water so doesn't require brewing.
With idea in hand, what did you do next?
The most significant first step was approaching the design agency I work with. They really helped bring to life my vision for our brand that celebrates the mind, focus, productivity and ambition, rather than physical health like every other brand. When I met them there was a team who were very excited by what I was doing and this gave me the confidence and energy and an essential factor for any business, momentum.
Did you have to raise funds to get started? If so, where did you go?
I raised a few thousand from friends and family to kick-off product development but we had to raise more before we went into our first full production run. I got this additional investment from 2 investors who I had never met but I approached directly. I pitched to both of them and convinced them to buy into the vision - one of them has never tried Vivid because he's allergic to fruit which proves he really believes in what we're doing!
When and how did you get your first supermarket deal?
We were approached by Waitrose about 4 months after our launch, earlier than we were anticipating entering the multiples. We sat down with them and they were very engaged with us.
Working with a big business like Waitrose is exciting and challenging at the same time but our business model was always designed to allow us to scale up.
What's the secret to success in pitching to big retailers?
Be very clear about why your product will grow sales for the retailer; why is it different to everything on their shelf (they don't just want you to cannibalise sales of their other drinks), why will it bring new customers in to the retailer, how will you support them?
You should also be concise about:
what you want and what you're offering?

how many stores, where, and why?

what is the price that you're offering and what are the promotions that you can offer through the year?
Do not let the retailer answer these questions for you - you should go in fully prepared.
What are your expansion plans over the next 12 months?
Our ambition is to lead and grow the matcha category. Our focus is very much on the UK. We have two new products coming out and we want to really build awareness of these and the matcha category generally before looking overseas.
You chose to not go on a Deloitte grad scheme to start a business - did you make the right choice?!
Not going to Deloitte was one of the best decisions I've ever made. Starting a business is really really tough and very lonely at times but it doesn't matter how hard things are I'm still grateful for the fact that I'm doing my own thing and have the autonomy to make the decisions that really matter for the business.
Meet James, founder of Vivid Drinks and other food and beverage entrepreneurs at The Food Exchange on 30th April in Central London.
View the full agenda here and book your tickets:
Enterprise Nation has helped thousands of people start and grow their businesses. Led by founder, Emma Jones CBE, Enterprise Nation connects you to the resources and expertise to help you succeed.