MEMBER STORIES
Meet the member: Peter Baumgart, Carspring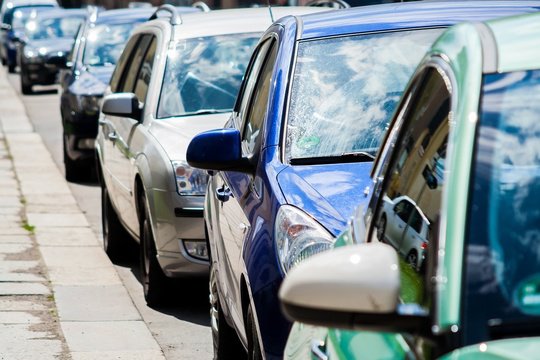 ---
Posted: Fri 19th Feb 2016
Entrepreneur Peter Baumgart is one of the brains behind London-based Carspring, an online company that aims to change the way the world buys and sells cars. The Enterprise Nation member explains the story behind his brand.
What was your motivation to start your own business?
To build something of my own that makes people's lives a bit easier, and our employees and myself proud. I found Carspring to be a great idea to achieve both of these goals and so far the feedback we are receiving points in that direction too.
Whilst you were starting up how did you balance home life with work?
In the beginning, not at all really, I think that is something you have to be prepared for when starting your own business. As the team grows and processes become more stable, it then becomes easier to balance and now I find the time for sports and home life more often.
What is your top tip for effective sales and marketing?
Try out everything and then focus on what works best to perfect it. It is also very helpful to automate all processes as far as possible. It is often impossible to know upfront what will work, and it is best to spend the time just trying it out rather than thinking all the time what could work.
Which tools could you not live without in your business?
Google Apps (especially Google Sheets) and Analytics, several Mac programs, Slack and Skype.
What movie, song or book offers you the most business inspiration and why?
The biography of Steve Jobs.
What has been your biggest business success to date?
Selling our first car and car number 100 shortly thereafter were certainly big successes so far. Even more important was the very positive customer feedback we have received though which makes the team and myself proud of our every day work.
If you had to live on a desert island with one entrepreneur, who would it be?
It would probably be an entrepreneur of the past like Henry Ford. It is a miracle how people came up with breakthrough ideas back in the day, and most of them were even more difficult to get off the ground without the presence of the internet.
What are your ambitions for the next five years?
To become the largest online used car dealer across the UK and the most trusted brand on used cars. Pre-requisites for that are our customers being happy and keeping our team motivated.
How does being a member of Enterprise Nation help your business grow?
We think that being a member of Enterprise Nation will greatly help to build our brand and recognition among customers and potential partners. The vast range of Enterprise Nation's support for entrepreneurs and innovative people in general will help us to achieve our goals.
For more information visit the Carspring website and follow on Twitter and Facebook.
If you'd like to join Peter and become an Enterprise Nation StartUp or Small Business Classic member to access exclusive benefits, sign up now and we'd be happy to profile your business.
_
You can meet lots more Enterprise Nation members here.
_
Enterprise Nation has helped thousands of people start and grow their businesses. Led by founder, Emma Jones CBE, Enterprise Nation connects you to the resources and expertise to help you succeed.