MEMBER STORIES
Meet the member: Boris Zatezic, MuLondon.com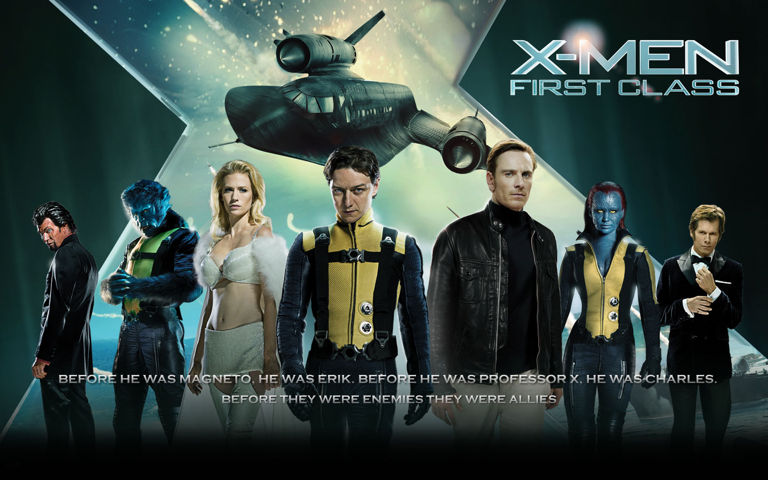 ---
Posted: Fri 31st Jul 2015
There aren't many business owners who can say their products have been worn by the X-Men, but Boris Zatezic can. His organic skincare products have been used by make-up artists for several Hollywood movies. The entrepreneur tells the story behind his business. MuLondon.com.
What was your motivation for starting your own business?
I wanted to do something I love and believe in and work my own hours. I have never been a 9-5 person, and did not enjoy getting up early or taking the Tube during rush hour. With my history of dry and problem skin, my firm belief in the power of organic agriculture and my dedication to a cruelty-free and vegan lifestyle, I found the perfect synthesis of these elements to create MuLondon. This are a range of products for sensitive skin types which includes delicious and award-winning varieties.
Whilst you were starting up how did you balance home life with work?
Like most entrepreneurs, this is an on-going balancing act. When you first start your business, you think that you have to do and know everything. There is not much free time. As your business grows, you begin realising that you need outside help and advice. Being open to that not only assists the growth of the business, but also gives you more time to spend with your friends and family. It is so important to allow yourself time to reap the benefits of your hard work. This is something I have to keep reminding myself. When I'm rested, I'm much more focused and efficient.
What's your tip for effective sales and marketing?
Be honest, friendly and up-front. Treat people like you would like to be treated. Don't push it. Take it slowly. There are no tricks or short-cuts. Think of long-term prospects for your business and take care of your brand.
Which tools could you not live without in your business?
Boomerang: My number one business tool. It plugs into your email account, and helps you schedule sending of emails in the future, or follow-up messages if you have not received a reply by a certain date.
Buffer: Great for scheduling your social media posts across different networks.
Pocket: I will often come across articles or interviews that I'd like to read later. I save them to Pocket and read when I'm on the Tube or bus. Available on the web or as a Android and iPhone app.
IFTTT: If This Then That allows you to create recipes and connect your social media channels, blogs, email, RSS feeds; you name it. Want to get an email when Twitter users post a certain hashtag, or for new RSS feed items from any website to be sent to your Pocket account? Done!
Marcia Yudkin's Marketing Minute: Concise, no-nonsense weekly business advice newsletter with great, practical tips.
What has been your biggest business success to date?
Since I founded MuLondon in 2008, we have had many milestones. We now have stockists in South Korea, Hong Kong, Germany, Austria, Italy, France, Spain and Sweden and we ship our organic skincare products to individual customers around the world. Getting that first big wholesale order was a big deal, and I still get really excited when I ship an order to a new country for the first time.
MuLondon skincare products are loved and enjoyed by beauty editors and bloggers around the world, and have even been used by make-up artists on sets of a few big Hollywood films, including Clash of the Titans, the sequel Wrath of the Titans, X-Men: First Class and Ridley Scott's Prometheus.
We're registered by The Vegan Society, PETA, Leaping Bunny and Naturewatch, and our awards include The Vegan Society Award, Mayor of Lewisham Environmental Award, Mayor of Lewisham Customer Care Award, Viva!'s special 20th anniversary award for best vegan cosmetic product and several FreeFrom skincare awards.
What are your ambitions for the next five years?
I'd love to expand the MuLondon range to include even more natural, organic and cruelty-free products for the entire body - but also for the home. I have a number of exciting product ideas which I would like to develop further, to compliment our range of organic moisturisers and cleansers. You will see MuLondon available from more stockists and in new countries. We already have a global customer base, and that is set to grow even more.
How does being a member of Enterprise Nation help your business grow?
In addition to getting the weekly newsletter packed with tips and ideas, I am able to attend workshops and member-only events, like the recently launched online member Masterclasses. Last month I took part in The Beauty Exchange, which was an event for us in the beauty industry. It left me with great advice, lots of inspiration and useful contacts. Having access to not only general business advice, but also industry-specific events, is what makes Enterprise Nation unique and of great help to growing enterprises.
Find out more on the MuLondon website and follow the company on Twitter and Facebook.
If you'd like to join Boris and become an Enterprise Nation member to access exclusive benefits, sign up now. We may even profile your business which is great PR.
You can meet lots more Enterprise Nation members here.
Enterprise Nation has helped thousands of people start and grow their businesses. Led by founder, Emma Jones CBE, Enterprise Nation connects you to the resources and expertise to help you succeed.