MEMBER STORIES
Meet a Member: Katie Owen, Sargasso Shoes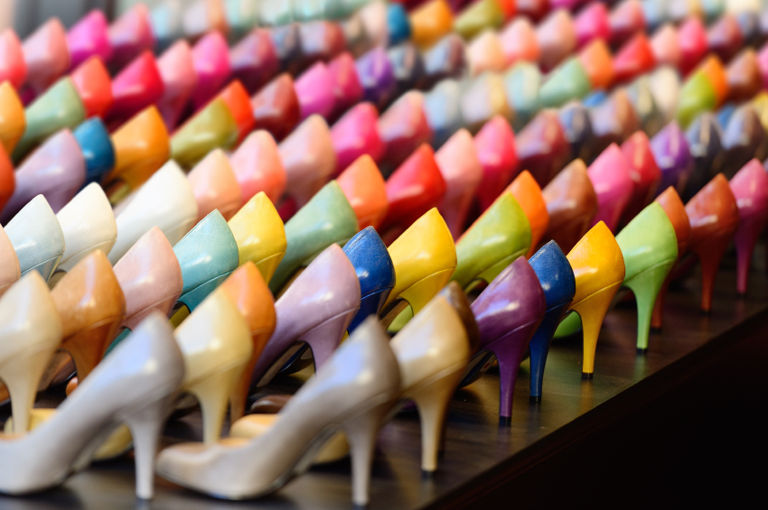 ---
Posted: Thu 26th Feb 2015
In her role as a wealth manager, Katie Owen has to look smart and wear heels each day. Having wide feet, she struggled to find stylish wide fitting shoes. A friend suggested she start getting them made and things went from there for this shoe entrepreneur who continues to keep hold of the day job.
I formed the business sargassoshoes.com in January 2012 but only started trading last year as it took me a long time to find the right shoe maker in the UK and get to grips with the footwear industry. I found there are very few shoe factories in Britain who are either willing or able to make shoes for smaller shoe brands.
Before I started the business I was working for a wealth management firm. In fact I still do as I am currently on maternity leave and will be returning to work in May. My plan is to continue to grow the shoe business as a 5-9 role alongside my 9-5 role! I hear of many start-up businesses who follow this model and make it work. I think, with the expansion of internet and having a reliable eCommerce site, the days of needing to work to a 9-5 business model are long gone. That said, time management is crucial!
Attracting traffic to the site is probably the hardest part of the business. You soon realise it's not just a simple case of creating a website and expecting to be listed on page 1 of Google! In an ideal world I would have an unlimited advertising budget but I'm a small business so try and use the tools available to me to help promote my site. I have found Pinterest to be invaluable and also use Instagram more and more. I do tweet, although I must admit I struggle to find inventive things to say! I also blog and I have surprised myself somewhat in finding that I actually quite enjoy it.
Attracting customers back is all about offering good customer service and good shoes! As a small business I think great customer service is a must. I try and make the business as personal as I can and want all of my customers to feel 100% confident that they can order the shoes, try them on at home and if they are not right they can return them and get their money back"¦.even though they are handmade to order.
Shoes are a particularly difficult product to sell exclusively online because of sizing issues. People like to try shoes on. Many people are happy to buy shoes online but only if it doesn't cost them anything to receive and return them if they are the wrong fit. That's why I plan to start selling my shoes in some retail outlets in the not too distant future.
Over the next 12 months I'm expanding the range to include lower heel shoes (following feedback from customers) and sandals. I'm also soon to launch a ready to wear range (currently all the shoes are handmade to order with a 15 working day delivery timescale) and will be looking for suitable shops as stockists for this range. I would also like to grow the bridal shoe side of the business so plenty to be done!
When it comes to the role Enterprise Nation plays in helping Katie grow, she enjoys the workshops and webinars, newsletters and blogs.
'There's so much valuable information and advice and crucially at a nominal fee, which really helps small businesses on slim budgets!'
Become an Enterprise Nation member for just £30 and gain access to exclusive benefits, including 25% off our events and books, consultation calls with business advisers, access to free meet-ups - and more!
Enterprise Nation has helped thousands of people start and grow their businesses. Led by founder, Emma Jones CBE, Enterprise Nation connects you to the resources and expertise to help you succeed.