INSIGHTS
New report: How London and Dublin are attracting and supporting female entrepreneurs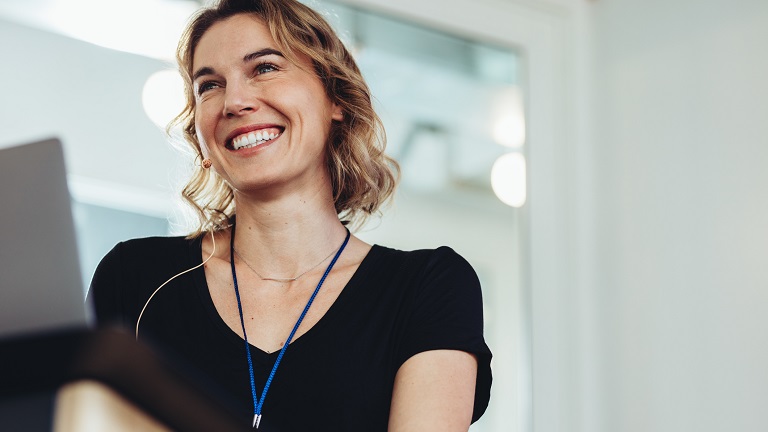 ---
Posted: Tue 31st Jan 2023
The Dell Women's Entrepreneur Network (DWEN) has published its latest WE Cities Index, a report that ranks cities across the world based on their ability to attract and support women entrepreneurs with high potential, who want to start and scale a business.
This research investigates how technology connects all aspects of the business environment. It also lays out recommendations on how owners and leaders of businesses can improve their organisations from within, in order to support and foster female entrepreneurship.
You can read the full report at the Dell Women's Entrepreneurs Network (DWEN) website. For a flavour of what the research has uncovered about London and Dublin in particular, we've provided a brief summary of the key points below.
London – the #1 city in the world for female entrepreneurship
Talent
Since the WE Cities index was first published, London has consistently been one of the world's top three cities for attracting and supporting women entrepreneurs with high potential. In the 2023 index, London has finally taken top spot, ahead of New York and San Francisco.
London is regarded as a centre of excellence when it comes to attracting talent. Its ascent from third place to first comes as a consequence of leveraging its talent pool and having access to qualified personnel.
The city is home to 22 universities considered among the world's best, while the London Business School ranks 8th on the Financial Times MBA 2022 rankings.
Finance
London is seen as a great place for financing business through crowdfunding – from the 55 cities in the index, the city has the third-highest number of projects and fifth-highest amount raised (measured in US dollars).
Crowdfunding can be a major source of funds for women entrepreneurs who still face many obstacles when it comes to venture capital (VC) investment. Despite those obstacles, London is still seen as a leader in access to VC funds and accelerators for entrepreneurs.
Mentoring and business culture
London placed in the top 10 in the index's culture ranking, as a result of its excellent access to mentors and role models. As the research found, the city's vibrant entrepreneurial culture is enabling women to dream big.
London has a variety of resources that support aspiring women entrepreneurs in the city. It ranks second for both the number of city-level organisations for women entrepreneurs and number of female leaders of major city business associations.
Access to organisations like The Women's Organisation and the Women's Resource Centre provides targeted resources for women who are starting out in business.
Female leadership in associations like the London Chamber of Commerce and Industry and the British Chambers of Commerce shows the diverse business environment and the access to women role models.
Dublin – one of two most consistent improvers
When looking at cities that have made positive improvements in 2017–19 and in 2019–23, Dublin, along with Dubai, is one of the WE Cities Index's two most consistent improvers.
The city had the third highest momentum score out of 50 cities in this year's index, ranking 23rd overall. Dublin particularly excels when it comes to technology and talent, supported by its access to a qualified and skilful workforce.
The strength across these two pillars shows Ireland's growing presence as a hotbed of tech talent given its position as a major global hub for cyber security. Ireland is home to over 40 cyber-security companies and 6,000 highly skilled individuals working in the industry.
Not only is the workforce highly skilled, but the tech industry tends to be relatively more equal when it comes to leadership roles. Dublin ranks eighth out of the 55 cities in gender equality in leadership in the tech industry.
Another area where it shows great promise is access to mentors and role models for women, ranking 12th overall. This seems to be aided by the success of the Going for Growth programme sponsored by Enterprise Ireland and KPMG. In its 2021 cohort, 83 women entrepreneurs were selected, which is the programme's the highest number to date.
Want to know more? Read the full WE Cities Index report
Relevant resources
Enterprise Nation has helped thousands of people start and grow their businesses. Led by founder, Emma Jones CBE, Enterprise Nation connects you to the resources and expertise to help you succeed.