MEMBER STORIES
Learn to make your figures talk: 35 business tips to inspire you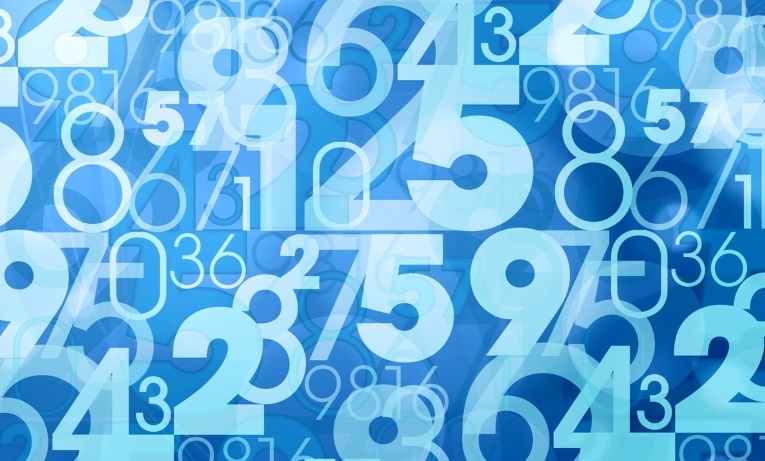 ---
Posted: Mon 24th Dec 2018
Good information helps you make better decisions. Gordon Lindsay, Enterprise Nation member and founder of Aston Business Services, shares some tips on how to improve the quality of your information and decision-making.
Learn to make figures talk! They will tell you harsh truths and will reveal the future. John D. Rockefeller
John D Rockefeller knew the importance of having the best quality information, prepared in good time, and in a form he could understand and use to make his businesses better.
So should you.
His philosophy
Discipline

Order

A faithful account of all debits and credits
In other words,
Keep it simple
Keep your paperwork organised. Why? It will save you valuable time.

Keep your bookkeeping up to date. Why? It will save you money.

Prepare regular management accounts and use them to tell you how things are going. Nothing fancy, just the basics. Why? It will save you even more money.
Always
Measure

Monitor

Compare

Manage

Improve
In that order.
If you don't measure and monitor then you can't manage so you won't improve.
Common problems
Some businesses, more than you would guess, don't produce any financial information at all during the year or keep their paperwork/bookkeeping up to date.

Others have regular financial information prepared, often at significant expense, but don't use them, either because they don't know how or they are not in a format that they can understand and/or use.
Solutions
File all paperwork in order

Keep your bookkeeping up to date

Reconcile all bank (and credit card) statements

Prepare basic financial information regularly

Make sure the information is in a format you can understand and use
Follow these steps in this order to ensure your records are complete.
Don't prepare management accounts if you haven't entered all your invoices and receipts, or reconciled your bank statements. Until you do, you won't know if your information is complete or not.
Making decisions based on incomplete information can be as dangerous as making them based on little or no information at all.
Next steps
Already running a business?
Prepare a quick financial review of the previous 3/5/10 years accounts, the headline information. The financial drivers of your business; sales, profits, cash, debtors, stock. Identify the problem areas and what you would like to do to turn things around.

Look at non-financial too - eg. number of complaints, nature of complaints, number of customer returns, staff turnover, number of repeat sales, number of new customers - in any given period and compare to earlier periods - is there a trend? Is it positive or negative?

If you don't currently monitor and measure non-financial things, decide which are important to you and start doing it

Benchmark - measure your financial performance against other companies in your industry/market/sector - where are you competing well? where do you need to improve?

Role model - find a business that is doing great things in your industry/market/sector or elsewhere - is there anything you can emulate?

Market leader - identify the market leader in your industry/sector - what are they doing well? what are you doing better than them? what could you do better? have they a weakness you can take advantage of?

Customers - now - ask existing customers what they think of current operations and do they have suggestions to make things better - future - look at ways to get quick useful feedback from every sale

Employees - now - look for suggestions to save time, save money, improve procedures - future - develop regular consultation and participation with goal to make business better; to save time, save money, review quality of products, improve customer service

Prepare a budget plan for the next five years, same again, nothing too detailed incorporating the improvements you want to achieve. Be honest, are they achievable?

Ensure all bookkeeping and paperwork are kept up to date to ensure good financial management and quick turnaround of financial information. If there are missing invoices, get copies. If there are unidentified payments on the bank statements, find out what they are

Reconcile all bank accounts, and credit card accounts, at least monthly

Produce basic management accounts within 5 days from the month end and compare them with the budget plan, the previous year and the previous month

Introduce new or improve current procedures to tackle the identified problems areas; credit control, invoicing, etc

Monitor new / improved procedures to check they are having desired results - if not, find out why not, and adjust again - keep monitoring and measuring
About to start a business or just thinking about it?
Prepare a basic business plan containing all the things you need to know.
Use it as a checklist to ensure you have considered everything.
If there is information you don't have, go and get it. It might seem small and/or insignificant, but it may prove important to determine whether your new business survives and prospers or fails.
Don't be put off with the term Business Plan. It freaks a lot of people out.
Simply think of it as a way of bringing all the different information you have collected into an order so that other people can follow and understand what you are trying to do.
Good luck with your business.
With over 29 years accounts experience, I offer accounts, bookkeeping, training and tuition services for anyone running a small business, starting up one or just thinking about it. _x000D_