INTERVIEWS
'If in doubt, have a cup of tea': Business success according to Sir Ken Morrison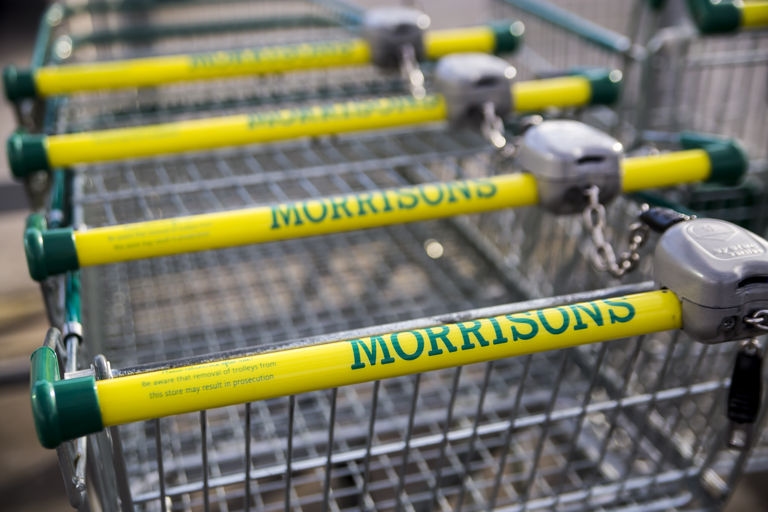 ---
Posted: Wed 1st Feb 2017
Sir Ken Morrison, one of Britain's most successful retailers, has died aged 85.
For more than half a century he was in charge of supermarket chain Morrisons. Under his leadership it grew from one small store in Bradford to a national chain.
Sir Ken first got involved aged nine when he helped out on his father's market stall. By 1956 he was chairman and managing director with the business opening its first town centre shop in Bradford in 1958 and its first supermarket in 1961. Today the business turns over billions and has more than 560 stores.
The straight talking Yorkshireman was known for his forthright views and lots of people have been sharing his quotes. Here are our favourites.
"If in doubt, have a cup of tea" and other good quotes from "no-nonsense Yorkshireman" Sir Ken Morrison pic.twitter.com/4O6FjEP5Un

"" Richard Woodward (@WoodwardRJ) February 1, 2017
Supermarket boss Sir Ken Morrison has died aged 85. @Morrisons said he was "one of Britain's finest retailers" https://t.co/HJNbss9Ggv pic.twitter.com/cFfpe5gG7g

"" BBC Business (@BBCBusiness) February 1, 2017
Sad to hear of Ken Morrison's passing, his advice when I set up Lemon Zest: You have a summat about you, if you stick at it."

"" Jennifer Middleton (@LemonZestful) February 1, 2017
RIP Sir Ken Morrison, who said of management consultants: "If you don't know how to run your own business, it's time to give up, isn't it?"

"" Brexit Comedy (@BrexitComedy) February 1, 2017
My favourite Ken Morrison quote "I learnt my craft at the dining room table with my dad talking about things" https://t.co/bSB7aUX59D Me too pic.twitter.com/UfAneQ51TM

"" Bradley Howard (@bradbox) February 1, 2017
RIP Sir Ken.
Enterprise Nation has helped thousands of people start and grow their businesses. Led by founder, Emma Jones CBE, Enterprise Nation connects you to the resources and expertise to help you succeed.