BUSINESS NEWS
Hundreds of London businesses set to benefit from Growth Hub Meet the Buyer events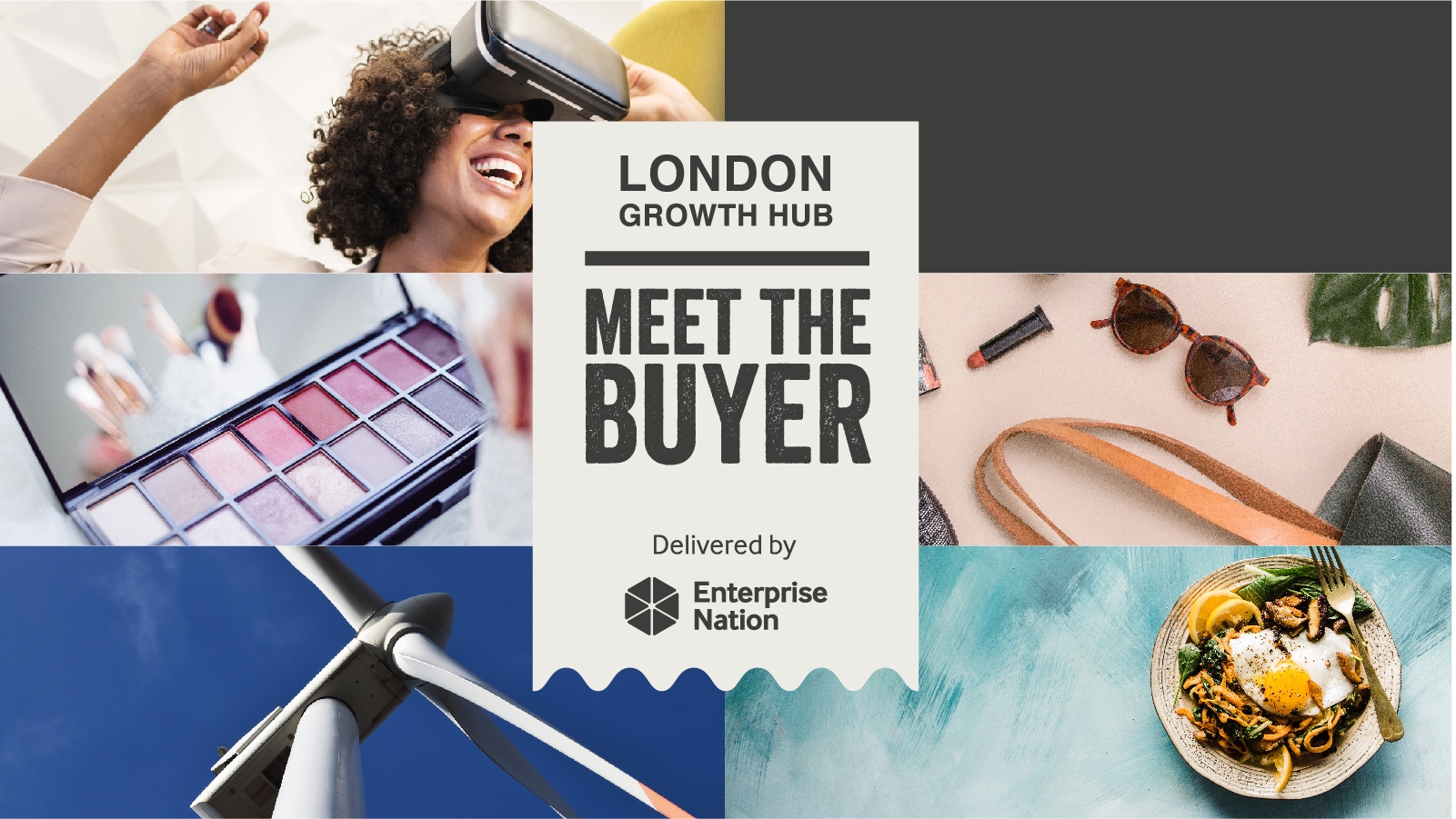 ---
Posted: Mon 6th Aug 2018
Hundreds of London's small and medium-sized businesses are set to benefit from a brand new programme of 'Meet the Buyer' taking place in the capital over the next 12 months.
The programme is funded by the London Growth Hub and will be delivered by Enterprise Nation.
Anecdotal evidence indicates that start-ups and SMEs face significant challenges to engage with large corporates and public sector buyers to introduce and sell their products. Often SMEs don't know how to access potential buyers and this project aims to help SMEs access these markets.
Evidence suggests pitching sessions like these can be transformational to smaller firms, not only by improving their bottom lines but also by raising awareness of their products and services.
Emma Jones, founder of Enterprise Nation, said: "Making sales is one of the most important elements of running a successful business. But smaller firms can really struggle to get access to top buyers from larger brands - and indeed from government.
"This programme aims to provide smaller companies a platform to do exactly that, offering events with buyers with budgets, that are only open to the small business community. The reality is, buyers are genuinely interested in the quality, authenticity and innovation smaller firms can offer - and we know they are willing to strike deals.
"This is not just pie in the sky, this is happening - and small firms need to get a piece of the action."
Rajesh Agrawal, Deputy Mayor for Business, said: _"_Over the last year, the London Growth Hub has developed a range of innovative projects to support London's start-ups and SMEs. With the fantastic new 'Meet the Buyer' initiative, we're aiming to help businesses access new markets so they have even more opportunities to grow. The programme will also add value by improving skills and helping companies win important contracts."
The Meet the Buyer project is free to access and will kick off in September. It will include support on how to pitch effectively and manage an ongoing contract. There will also be sector-specific events for food and drink producers, fashion, beauty, public sector and clean tech entrepreneurs.
To register interest, visit https://www.growthhub.london/meet-the-buyer/
Notes to editors
For more details call Liz Slee on 07540 060112 or email liz@enterprisenation.com
About London Growth Hub
Growth Hubs are funded by central government via the Department of Business, Energy and Industrial Strategy (BEIS) and delivered as regional public/private sector partnerships led by Local Enterprise Partnerships (LEP). They join up national and local business support so it is easy for businesses to find the help they need. There are 38 hubs, one for each LEP region. In addition to providing a co-ordination function, each regional growth hub provides a different type of support, tailored to the needs of businesses in its region.
Launched in November 2016, the London's Growth Hub aim is to bring together the capital's vast business support offer into a single online resource (https://www.growthhub.london)..
The Meet the Buyer project is the third face to face initiative (following the Start, Scale, Grow project (https://www.growthhub.london/start-scale-grow/) and the Property Advice Service (https://www.growthhub.london/property-advice-service/) and will complement the online service already provided by the Growth Hub.
About Enterprise Nation
Enterprise Nation is a small business network and business support provider. Its aim is to help people turn their good ideas into great businesses - through expert advice, events, acceleration, diagnostics and networking. Enterprise Nation was founded in 2005 by Emma Jones MBE , also co-founder of national enterprise campaign StartUp Britain. She is author of best-selling business books including Spare Room Startup, Working 5 to 9, Go Global, Start a Business for £99 and the StartUp Kit, Going for Growth.  In 2016 she was announced as the Government's Crown Representative for SMEs. In 2017 the Institute of Charted Accountants England and Wales (ICAEW) announced it was to collaborate with Enterprise Nation to start building a world-leading adviser platform. In 2018, Richard Harpin, the entrepreneur behind global home emergency repair firm Homeserve, invested in the company as part of a drive to create a 'more entrepreneurial Britain.'
Enterprise Nation has helped thousands of people start and grow their businesses. Led by founder, Emma Jones CBE, Enterprise Nation connects you to the resources and expertise to help you succeed.