BLOG
HP and small business engagement - a lesson for other companies?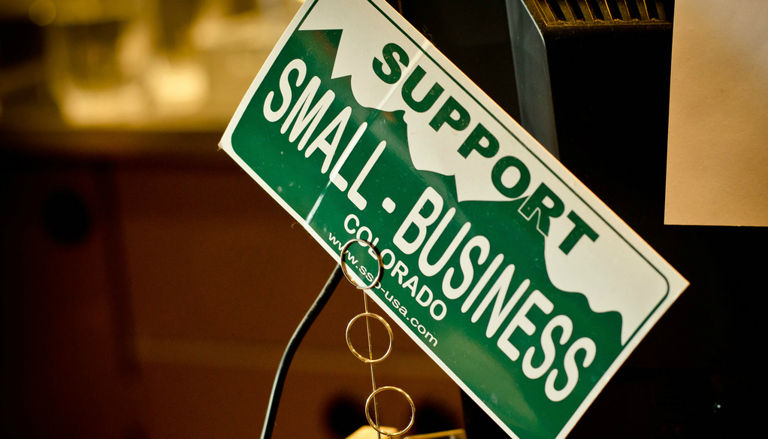 ---
Posted: Wed 18th Jan 2012
Technology company HP has announced a programme of small business support following research showing that the sector is growing.
The company has pledged to increase its number of small and medium-sized business suppliers by 150 by the end of 2013. Presently, they use 600 smaller businesses in their supply chain and spend 10 per cent of their total supplier spend on the sector. HP is also extending its Business Answers programme of support, which will include expanding its successful Business Answers group on LinkedIn and launching a Business Answers award. To help businesses with the process of becoming an approved supplier, the company has set up an online registration which, it says, it will use as a primary source when looking for contractors to work with. Furthermore, they've promised to run "bootcamp" events for these approved suppliers to network with HP and its customers. HP has also become the first major technology company to sign up to the Government's Prompt Payment Code. The company says it is focusing on smaller businesses because they are the 'engines of growth' in the UK economy. Independent research commissioned by HP late last year found that small businesses were experiencing greater growth than in the previous year.
Research shows growth among small and medium-sized businesses
The independent HP Business Answers research covering August to December last year asked 1,000 small and medium-sized businesses (1-50 employees) about their outlook and business priorities for 2012. The findings indicated that:
2011 was a good year for smaller businesses. More than half (55%) experienced growth in the six months to the end of the year, at an average of 11 per cent. For businesses with 1-10 employees, the average was seven per cent.

Over the next year, 11 per cent of businesses expect to grow between 25-50 per cent, and 22 per cent expect to grow between 10-25 per cent. Businesses with 1-10 employees were generally less optimistic about growth than businesses with more than 10 staff.

Only a third (32%) of businesses were optimistic about the state of the economy in 2012. However, the number of small businesses that were actively pessimistic about the economy had fallen markedly, from 34 to 21 per cent.

Almost half (46%) of businesses regularly seek advice, with more than half of these likely to seek advice from a business advice group (51%). For sole traders, other businesses were the most important source of support and advice, followed by friends and family.
The research also confirmed something we already know - that 50 per cent of respondents are using social media platforms such as LinkedIn and Facebook to promote their business. Of that 50 per cent, more than 70 per cent have generated either a new business lead or actual revenue from such platforms. Small firms are also using their 'work' equipment for social use. Some 69 per cent of survey respondents use their work PC when at home to surf the net, print documents, listen to music and even play games. HP acknowledges that the findings, particularly the news that more than 50 per cent of small and medium-sized businesses feel that technology companies could do better to ensure they are buying the correct equipment, suggests that there is a need for the industry to better address the specific needs of their customers. Commenting on the findings and the announcement of more support for small businesses, HP's UK managing director Nick Wilson said: "We are stepping up our engagement with this dynamic sector as we believe there is even greater potential to help small and medium-sized businesses bring innovation  to our customers and growth to the British economy."
What do you think?
Being on the approved supplier list of a big company can be a big opportunity for growth for small businesses, but it can be tough to get to this point - especially for the smallest businesses. That's not least because you're expected to supply a lot of documentation and evidence of a strong trading history. Nevertheless, many approved suppliers themselves will subcontract to even smaller outfits to complete aspects of their work. So, is this kind of move by a large company relevant to typical home-based and micro-businesses? If more big firms were to follow HP's lead, would that help your business? Please leave your comments below. Photo credit: Messycupcakes
Enterprise Nation has helped thousands of people start and grow their businesses. Led by founder, Emma Jones CBE, Enterprise Nation connects you to the resources and expertise to help you succeed.