BLOG
How a blog became a book and a business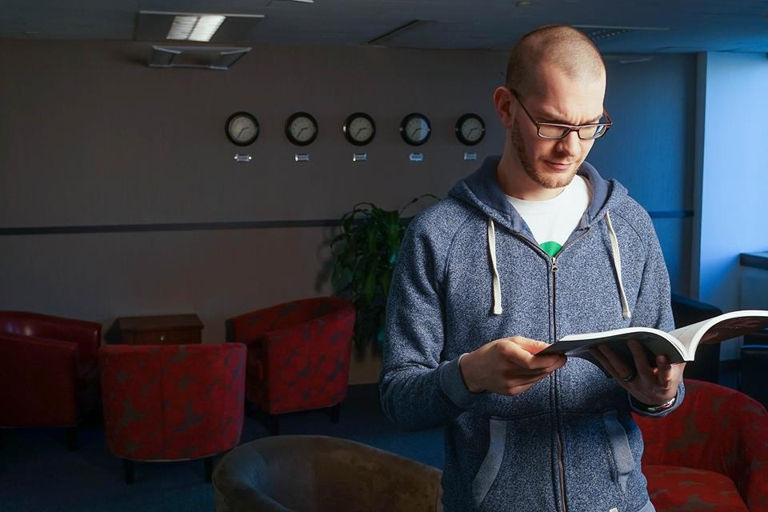 ---
Posted: Fri 27th Feb 2015
Haje Jan Kamps is Founder of photography blog, Photocritic, and author of several books that have come about on the back of the blog. Haje will be sharing his top tips for blogging success at the 'Turn a Blog into a Business' event on 18 March. Here are some tips to get things started...
When did you start the Photocritic blog and why?
I started Photocritic more than 10 years ago, mostly because I was working as an (unsuccessful) freelance photographer: I had time on my hands, and had to do something with my time. Writing blog posts about cool things I was discovering in this very new field of digital photography was awesome.
Did you start by writing all the content and only then take contributors or did you have contributors from the start?
I did occasionally work with contributors really early on, but mostly, I was writing everything myself. As I got busier, I started handing more and more of the day-to-day running of Photocritic over to Daniela, who is now the editor of the blog - I mostly work as the publisher (i.e. get advertising in, and bankroll the costs for the site)
How have you attracted traffic to the blog?
We were extremely early as a photography blog so we gained a lot of Google-fu early on: Some of the articles we wrote we created purely for clickbait (long before 'content marketing' was a thing), but we also had a lot of traffic from Digg, Reddit, and fellow photography blogs early on.
How are you commercialising the blog? Do you accept advertising, sponsorship etc?
These days, we do some affiliate stuff, but mostly, the blog is there as a labour of love. It just breaks even and that's fine because the kudos and professional exposure Daniela and I get from running Photocritic is huge. The first book deal I ever signed was because of Photocritic - I know, because the publisher told me that they loved the blog - and I've since written a dozen books about photography. Daniela has a few books under her belt as well. Would any of that happened without the blog? Probably not - so in a way, I see my blogging activities as marketing for other projects.
Having a platform to stand on (both on Twitter and on the web) was also a huge benefit when I eventually launched a photography accessory company, Triggertrap.
I see you have a Photography School - how has this helped the business grow?
The Photography School is pretty awesome; it's basically a newsletter you can sign up to and be taught the basics about photography completely from scratch. It walks you through everything you need to know at a gentle pace, with an e-mail turning up in your inbox every couple of weeks. It's a fantastic way of learning photography, because we guilt-trip you into continuously continuing the course :)
The newsletter is about 2,000 people strong and they are a very valuable audience for potential educational content (i.e. 'buy our newest book') etc.
What are your business plans for the blog over the next 12 months?
We're going to double down on the photography school; we have a sponsorship lined up, and we're hoping we'll get that sorted - if so, it'll make a huge difference, both in terms of prestige and profitability of the school.
Meet Haje and other expert bloggers at our 'How to turn a blog into a business' event on Tuesday 3rd March at 6.30pm at Somerset House:
Enterprise Nation has helped thousands of people start and grow their businesses. Led by founder, Emma Jones CBE, Enterprise Nation connects you to the resources and expertise to help you succeed.