BLOG
Fund101: Congratulations to our July winners!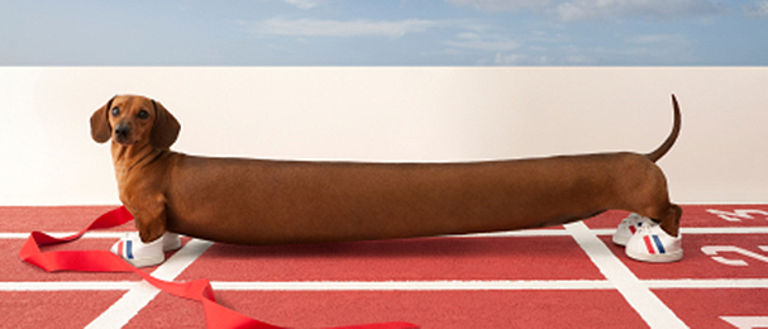 ---
Posted: Thu 1st Aug 2013
After a month of voting in Fund101 for July, two great small enterprises emerged as clear winners in the public vote to receive a funding boost from Enterprise Nation and PayPal.
Chillilicious and Victoria Mae Designs were the two successful applicants after close to 1,500 votes were cast during the month - so it's congratulations to these ambitious and creative small businesses that will be benefiting from both the cash and the increased profile that Fund101 offers. Watford-based Victoria Mae Designs is a ceramic business offering fresh new designs on British made bone china. Country Homes and Interiors Magazine and Living Etc have both shown interest in featuring owner Victoria Galtrey's unique products and she was seeking £500 to invest in new stock so she can maximise her sales following media exposure.
"This is something that would have been really difficult for me to do on my own," said Victoria (left). "Not only will this help with order fulfilment immediately but will also allow me to supply retailers who require more stock on each order. This stock will then pay for more stock and so keep refunding!"
Chillicious, owned by Stacey Galfskiy, is a unique art and food venture that creates delicious chilli food products and an innovative range of chilli inspired fused glass. The Ceres-based company has earned £150 to help pay for a deposit on a new, larger workshop that will enable the business to expand its range of glass classes.
Stacey (left), who promoted her presence on the Fund101 shortlist via both her personal and business Facebook pages, was delighted with the news that she'd got the funding she was looking for. "It means that not only Enterprise Nation believed in us enough to put us through to finals but the public believe in what we are doing with our company - and that makes all the long hours, hard work and sleepless nights that come with a start-up business all worth it!"
Both business-owners also acknowledged that the benefits of being shortlisted for Fund101 were more than just financial. "One of the greatest benefits has been for me to see how many people are supporting me and spreading the word about Victoria Mae Designs," Victoria explained. "It's been so encouraging. The self promotion about the competition is also a great way to get people to notice what you're doing and give them an opportunity to support you." Stacey agreed, saying: "Since being shortlisted, website sales have increased, local and national awareness has increased and I've noticed a renewed interest in Chillilicious from the media - both paper and TV."
Get a discount from Chillilicious
In fact, Stacey's so pleased with her award that she's celebrating by giving Enterprise Nation readers a special discount on products from the Chillilicious website throughout August. All you have to do is type fund101 into the promo code box upon checkout and you'll get 25% off! Vote for your August Fund101 favourite We have five more great small enterprises shortlisted for the August round of Fund101. You can read about their businesses, take a look at their funding applications and cast your vote on the Fund101 candidates page. The closing date for voting is 31st August. View the Fund101 candidates! Want to raise money for YOUR small enterprise?
Enterprise Nation and PayPal are accepting applications for the August round of Fund101. It's easy to apply - just fill out the application form by 23rd August. You can apply for up to £500 and we'll then shortlist five applications with PayPal, to go live for voting on 2nd September. Make your application!
Enterprise Nation has helped thousands of people start and grow their businesses. Led by founder, Emma Jones CBE, Enterprise Nation connects you to the resources and expertise to help you succeed.