BLOG
Four low cost ways to start your business online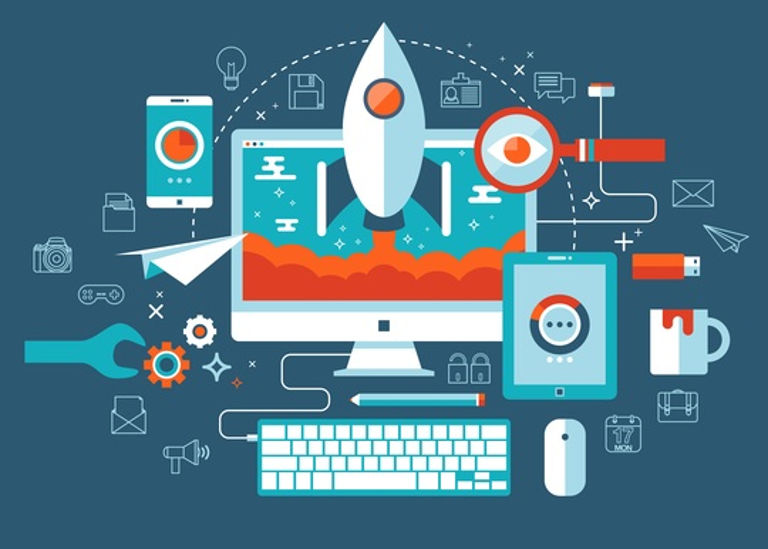 ---
Posted: Wed 23rd Mar 2016
In the age of smartphone and tables, it means your potential customers are just a finger click away from finding what they want.
Ben Hawley, Enterprise Nation's head of the north, shares tips for making sure that when customers look on the internet, they find you rather than your competition.
Ben will host Your online starter kit, our event in Barnsley on 29 March at 5pm. The event will be a whistlestop journey from web page creation to taking online payments and everything in between. Book a ticket here.
1. Get a website
This one might seem very basic, but more than 50% of small businesses don't have a presence on the web! Some are put off by cost, but you can start for free. Many web hosting companies often offer free website builder tools. These are a quick and easy way to get a site up and running quickly and very cheaply. Alternatively, if you're a bit more tech savvy, have a look at setting up your own Wordpress based site. This free to use platform can be installed on any hosting package and is completely customisable by either doing it yourself, or buying a premium theme from sites such as themeforest.net. Of course, you can also go to a web developer who will do it all for you for a price. This probably isn't the best option for new start-ups.
2. Sell on a marketplace
If you're just wanting to dip your toe in the water of selling online, marketplaces are a great place to start. The biggest and easiest market place to get started on is eBay. With over 15m unique visit per month means you can get your products online and in front of your customers very quickly. A full guide to how to get started can be found here. Other marketplaces that you may want to consider depending on the items you're selling would be ones such as Amazon Marketplace, Etsy, Not on the High Street or ASOS. There are a huge amount of varied marketplaces depending on what you're selling, so picking the right ones for your business is important. For more advice, read our guide to selling through online marketplaces.
3. Use social media
Social media is huge. Currently, there is no better way to reach your target market in a quick and cost effective manner. The term social media covers a huge range of sites, but the big five are Facebook, Twitter, LinkedIn, Instagram and Pinterest. If you have the time to create a presence on all of them, great, but not many people do, so pick the one that will help you reach your target market. To help you find the one you need, have a look at this article by Sprout Social as they have a really good break down of the details.
4. Take payment online
Once you get people on your site, you want them to buy. To do this, you need for them to be able to make payments on your site. This means setting up online payment options. A few years ago, this used to be difficult, but now it's easy! First of all, choose the payment option that's best for yourself. Paypal is a good option to get started with as it allows you to take debit or credit card payments online and is quick and easy to set up. It's also a brand people recognise. If your business is more about taking recurring payments, have a look at GoCardless as that is designed to make taking monthly membership fees or subscriptions easy.
For more detailed advice come to Your online starter kit, our event in Barnsley on 29 March at 5pm. Find out more here and book your ticket below.
The event and article is part of Enterprise Nation's Go and Grow Online campaign supported by .COM, Microsoft, BT and Dell. For more tips, events and special offers, click here .
Enterprise Nation has helped thousands of people start and grow their businesses. Led by founder, Emma Jones CBE, Enterprise Nation connects you to the resources and expertise to help you succeed.