BLOG
How to balance your time when you're running a side hustle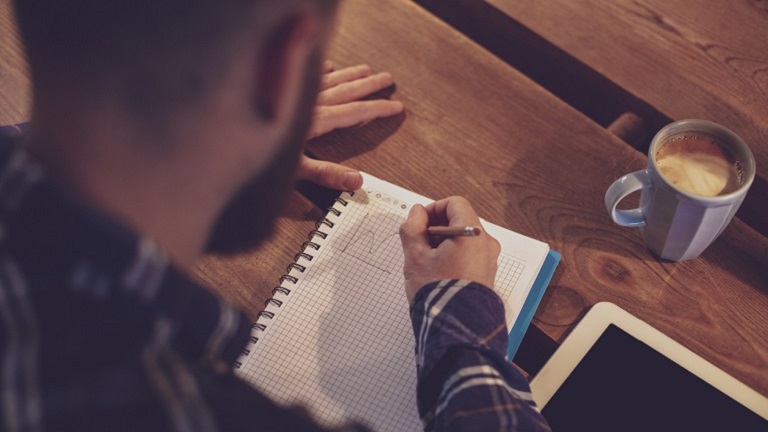 ---
Posted: Fri 6th Mar 2020
It's tough to balance building a side hustle with a full-time job. Working nine to five means putting in 38 hours a week, then there's the commute, life admin, socialising and, in many cases, children to look after.
The key is to find blocks of time where you can concentrate on your project, work in a productive environment and have a clear set of goals.
This guide will help you work effectively if you have a side hustle or are thinking of launching one.
Have a clear set of goals
It's great fun to start tinkering with a project. The sense of opportunity is intoxicating and side hustles give you a chance to use skills you love and don't often get to use, whether it's flower arranging or beer brewing.
It really helps to have an idea of what you want to achieve and how you want to work. The following questions will help provide perspective and tease out your goal. Try writing out the answers.
What problem are you solving for your customers?

How will you know you've created something customers love?

In an ideal world, how much time would you spend on your side hustle? Do you want to go full-time?

What impact will it have on your day job and overall wellbeing?

How much money does it require to get started?

How will you manage your time to keep motivated and avoid burnout?
Enterprise Nation member Justina Markevičienė created Pivot Coach to help purpose-led women with career change, including supporting entrepreneurs. She cautioned that it's important to know what your goal is when you start a side hustle and to consider three main common outcomes:
Earn extra cash through a one-off or a temporary project.

Create an ongoing additional source of income that supplements your day job.

Grow the side hustle into your main income source and be able to quit your day job.
"Having this vision from the start will help you decide how much energy and time to dedicate to building your side business," Justina says.
Write down your long-term goal and return to this exercise regularly to check in with your priorities and keep on track; it will boost your enthusiasm too.
Work in blocks and find a productive environment
Working productively makes a massive difference to how much you can get done. People with side hustles are time-poor, so it's worth examining how you work.
The first thing is to remove distractions. Sometimes you'll be working on a series of small tasks, sending emails, invoicing etc. But it's helpful to identify the larger tasks and work on them in blocks of time.
Mute your phone and close any browser window that creates alerts. Turning off the internet entirely is great if possible.

Set an alarm when you'll finish the block you're working on. An hour is a good amount of time to start with.

Treat yourself when you complete the block. It could be a cup of tea or a piece of chocolate.

Own the itch. It takes time to get used to working in blocks. You'll feel the itch to check your email or social media. Recognise the feeling, own it and make a conscious decision to keep working.
The space you work in has a big impact on your productivity. We often associate environments with certain feelings; work on the sofa and you'll probably be relaxed but unproductive. Stay at the office and it can be hard to shake the post-shift slump.
Look for a space that provides a break from the other elements of your life. It could be a desk in the local library, the corner of a café you love or the lounge of a co-working space.
It can help to get away from everyday life altogether when you're working on strategy or trying to get a big block of work done. Perhaps you can book a day or a weekend away to work with your co-founder.
A big part of your working environment is the people in it, because it's hard to build a business in isolation. Having people around you to sense-check ideas, provide advice and socialise with makes a big difference to how much you enjoy your time; look for an opportunity to work with like-minded people.
Keep an eye on your finances
It's not just your time you need to use carefully - money is a big factor. Running a side hustle is a low-risk way to build a business because your regular job pays the bills. But side hustles often cost money and you might want to leave your regular job eventually.
There are a number of ways to reduce costs:
Use SaaS tools to run your business: Low-cost, monthly subscription tools are available to run your accounts (Xero, Freeagent), manage social media (Buffer, Hootsuite), run a website (Squarespace) and more.

Look for discounts for everything: Google discount codes for anything you pay for. Look into joining an organisation like Enterprise Nation that has lots of offers.

Access start-up support schemes: Local support services offer mentoring and office space and sometimes provide cash too. Check out Enterprise Nation's guide on getting grants.

Barter for services: Think about the skills you have through your full-time job or side hustle that you can trade with other entrepreneurs.
Create a budget for both your business and your home life. As a side hustle grows, you'll be making more money (hopefully!) and it's common to reduce your hours at your day job. Having a budget for both helps understand what you need to achieve to build the business.
Relevant resources
Enterprise Nation has helped thousands of people start and grow their businesses. Led by founder, Emma Jones CBE, Enterprise Nation connects you to the resources and expertise to help you succeed.