BLOG
How to build a community that can help promote your products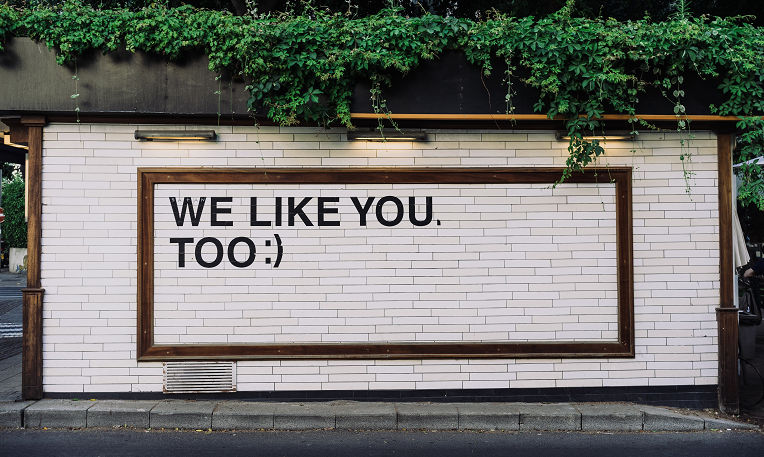 ---
Posted: Tue 28th Jul 2020
Educating customers and building trust is an essential part of selling products online. Communities offer a great way to do that.
If your customers feel like they're part of a community, they will promote new products, support each other and provide invaluable feedback.
But how do you get started?
This post looks at what community building can do for your business, what platforms you can use and how to start building relationships.
Why does my brand need a community?
Communities provide a way for businesses to get new customers and turn regular customers into advocates.
Brand visibility adviser Rachel Whitaker, founder of Indie Beauty Delivers, explained the role of communities in giving customers the knowledge and confidence they need:
"Providing a space where people can hang out and share things is so powerful. You want to become part of their daily life. You want them to understand that you totally get them. That builds the trust that can help you scale your business."
Rachel's hosting an e-learning course on market research, which includes a module on community building, as part of Amazon's Small Business Accelerator. Click here to sign up for free or if you're already an Enterprise Nation member, check out your learning home page.
How to start a community from scratch
It takes time to build a community because you need to interact with members on a personal level.
The good news is that if you get it right, members will start to do the work for you, creating content and helping each other. That feedback loop of user generated content and recruitment is great marketing and can grow exponentially.
But how do you seed a community? Here are six points to get you started:
1. Provide lots of value!
Give potential members a reason to get involved and stick around. Share advice, tell them about your story and seed discussions about topics they are passionate about.
2. Empower your customers to share content
User generated content is essential. Look for ways to encourage members to post.
Try introducing themed days where people post about specific things, like jobs in a related industry or questions on a specific topic.

Get users to share photos of products being used in a certain way or environment using a hashtag.
3. Piggyback off other networks
Look for people with similar audiences and promote each other's work. Both communities can benefit.
4. Build a schedule
Building a community is a long-term effort. Commit to interacting with members and doing marketing regularly. It could be that you post at least once a day or spend 30 minutes each afternoon chatting to people.
5. Get the team involved
Think about ways your team can get involved. People in sales or customer service roles are likely to be interested even if they don't normally do marketing.
6. Leverage the marketing assets you have
If you already have a mailing list, make sure you're telling them about the benefits of getting involved. Share information with new customers.
What content can you share in a community?
Think about your company values and how you want to support your customers; what challenges can you help them with?
Look at the journey your customer is going on when they buy your product and make a note of what comes up in conversation.
Someone selling protein shakes might find customers keep asking about its role in a particular diet. They could post that question (remove the customer's details unless you have permission), offer advice and encourage others to weigh in.
Bex Band's built a 11,000-member Facebook community around her adventure holiday brand Love Her Wild. She recommends thinking about what you're an expert in and using that knowledge to offer advice.
Love Her Wild's Facebook group sets out a number of rules to ensure members take a similar approach.
"This is a KIND and SUPPORTIVE space where you can ask questions and share adventures to help inspire others. Please, NO PROMOTION (we have a 'Take a look Tuesday' thread every month where you can share things like fundraising and blogs but not commercial trips)."
Where can a small business build a community?
There are a number of options to start building your community, including social media platforms:
Social media accounts and hashtags: Communities can spring up around your social media account, with people interacting in your mentions. Using a hashtag empowers your followers to share content outside of your posts.

Facebook groups: Groups offer an easy-to-use functionality that can host communities from a dozen to tens of thousands of people. You have a lot more control than Facebook Pages, where content won't necessarily be surfaced in people's feeds.
There are tools that provide more control and functionality, but require more work:
Slack: Provides an easy-to-use platform to build a gated community.

Online forums: Software like XenForo allows you to build bespoke communities within your website.
How to pick the platform for your community
Start by looking at where your customers hang out. It's easier to encourage people to use a platform that they already use regularly. Ask people where they research and talk about products like yours.
For example, start-ups selling makeup might build a community around YouTube tutorials and interact with fans in the comment section. Booksellers might leverage the Instagram hashtag #bookstagram.
Think about whether your community should be public or private. Being able to leverage hashtags is great, but public social media posts are temporary. It's possible to build public and private elements in parallel.
Closed groups provide more value and create deeper connections. People are more willing to share messages that aren't public and you have more control over the experience.
Thinking about what you're trying to build
You want to build a sense of belonging and are asking people to invest their time, so you need to create the right environment.
Be clear on what you want your community to be. When your community starts to grow, consider:
Creating moderation standards

Limiting access

Giving the most active users benefits
Formula Botanica's private Facebook groups provide a space for the organic cosmetic science school's students to discuss the courses and their businesses. It started in July 2015 with 47 members and has now grown to over 40,000.
"It takes time and effort to build that up," said founder Lorraine Dallmeier. "People come to the group and ask questions or want to showcase what they're doing. If they leave that feeling positivity around your brand it's a really nice way of creating a touch point. It's not just your content, it's user generated content. That's enormously powerful."
**_Want to learn more about building content and communities online? We're offering a free online learning module as part of the Amazon Small Business Accelerator e-learning programme.
Click here to sign up for free or if you're already an Enterprise Nation member, check out your learning home page._**
Chris has over a decade of experience writing about small businesses and startups. He runs Inkwell, a content agency that helps companies that sell to small business owners grow their audiences through content marketing. You can find him on Twitter at @CPGoodfellow.