BLOG
How to test your start-up idea for next to nothing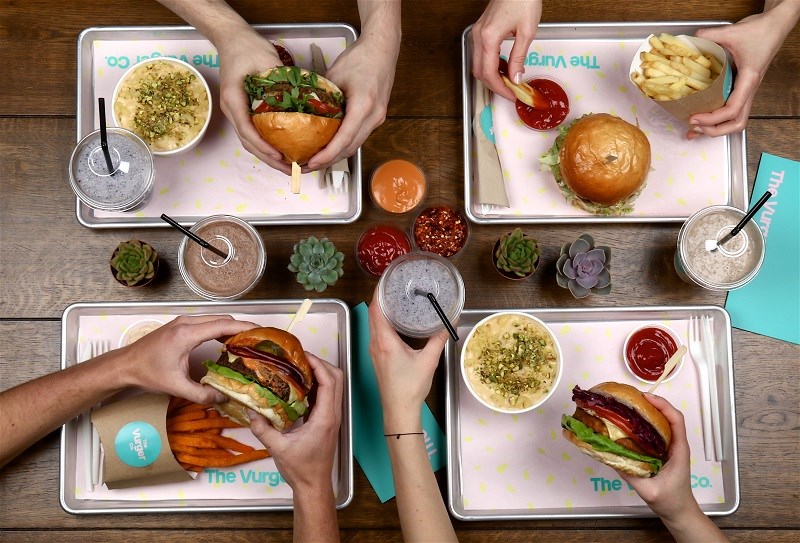 ---
Posted: Tue 3rd Dec 2019
Finding a way to cheaply test the idea for your start-up helps reduce risk and learn quickly.
Rushing headlong into an over-designed concept or renting a retail location is expensive. Finding a low-cost way to test your idea allows you to get feedback from customers, test your hypothesis and develop the idea.
We spoke to founders about their experience bootstrapping from building an AI-powered market intelligence company to vegan restaurants.
Testing a subscription box service in a community church
Oddbox reduces food waste by buying "wonky" vegetables that don't meet supermarket specifications. It delivers these to homes and businesses through a subscription service.
Co-founder Emilie Vanpoperinghe described how the team ran a six-week pilot with two growers and 20 customers to test the idea.
"I was still working full-time. We were doing the packing and deliveries on Saturday mornings from 5 am, so it was quite a tiring trial!", Emilie recounts.
It generated lots of customer feedback – both good and bad – and helped the team to test cost assumptions for packing and delivering.
Free resources and help from friends and ex-colleagues played a key role in the start of their journey.
"We packed our boxes in a local community church in Balham, which allowed us to use the space for free on Saturday mornings," Emilie said.
Oddbox now delivers to over 4,800 homes and 100 businesses across London. The team's made up of 10 office staff, with 15 packing staff and 10 delivery drivers.
The power of the humble market stall
Neil Potts suffered from a debilitating stomach illness for over a decade. Research on medical alternatives coincided with a trip to California in 2016. Seeing the use of plant-based foods provided a seed of inspiration.
"We couldn't believe how well you can eat plant-based foods – without any labels or stigma attached. Amazing flavours, texture and people who were using veggies in innovative ways," Neil said.
The light bulb moment for The Vurger Co happened when they returned to London and couldn't find a place to order a plant-based burger. Neil's co-founder Rachel Hugh said market stalls were crucial to testing the idea.
"It was the absolute best and only way to test our concept with a tiny budget, gain immediate feedback and learn quickly. I recommend anybody starting out to learn from the ground up and a market stall is the best way to do that," Rachel said.
The grill, tables and gazebo were the biggest investments and the team were able to get up and running with a £3,000 investment.
"However, we didn't want to just be a market stall," added Rachel. "Our goal from the start was to ensure we open in a restaurant space, which can need 100 times that budget just to open the doors."
The Vurger Co grew through pop-up restaurants and festival appearances. The first restaurant opened in Shoreditch in March 2018 and their second in Canary Wharf nine months later.
Using SaaS services to build a beta product
Market research company Streetbees raised more than £10 million and grew to 75 employees in three years. But founder and CEO Tugce Bulut bootstrapped the proof of concept.
The team used Survey Monkey and WhatsApp to collect and share research, and G Suite to create a near real-time display.
"We brought Innocent Smoothies on board and were profitable by month three," Tugce said. "We knew that as we grew the smoke and mirrors technology we built wasn't going to take us too far. We needed to build tech and use AI, so we went to the market for investment."
Tugce added generating revenue significantly improves conversations with investors.
"Going into funding is tough if you don't have revenue. If you're earning money the conversation changes dramatically."
Enterprise Nation investor Richard Fifield suggests using new tools like One Pulse, which allow fast, low-cost testing of ideas by connecting you with consumers.
"You can access panels of people fast and gather information faster and more rigorously than before," Richard said.
What should you be looking for from your tests?
Finding low-cost routes to test your product allows you interact with consumers sooner. Talking to customers will help you figure out whether there's  a market and what improvements you need to make.
"Your initial hypothesis will likely be based on you and people around you. It might come out of the experience," Richard said. "The reason for getting the prototypes out is to start getting insight."
It might be functionally brilliant but there's no emotional connection, for examples, Richard added. The way people interact with digital products and the KPIs that measure them may change too.
The benefits of being broke
Starting a business with little to no cash might seem like an impossible challenge. But being frugal and focusing on learning about your customers has an upside. And it's more common than you may think.
"Nobody has the resources when you're starting out and that's a good thing believe me! We started with some savings and worked full time alongside our market stall to keep it going and test our concept," said Rachel Hugh.
"You get to learn a lot, make mistakes that aren't too costly, hustle for everything and make some great friends.
"Then when you have the funds you have a solid footing to build your brand with the people who believed in you when you had nothing!"
Access support to start your business
Visit the StartUp UK hub for resources that give you the education and inspiration to get started on your entrepreneurial journey.
Enterprise Nation has helped thousands of people start and grow their businesses. Led by founder, Emma Jones CBE, Enterprise Nation connects you to the resources and expertise to help you succeed.