BUSINESS NEWS
Enterprise Nation calls for rethink in 'unfair' business rates levied on open co-working spaces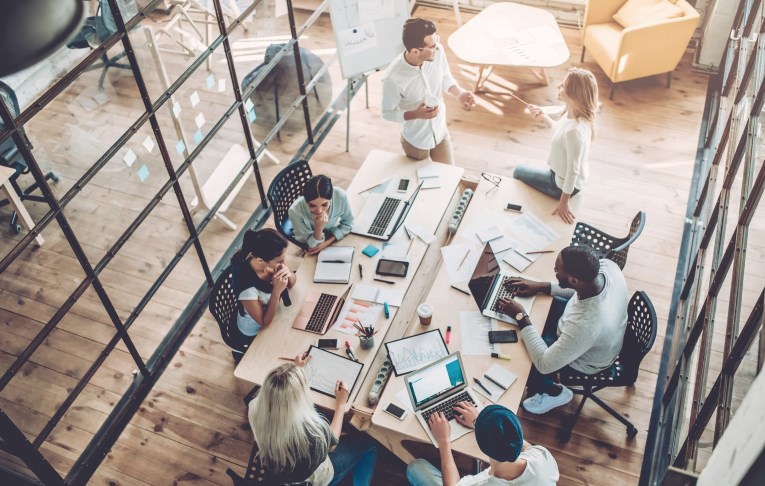 ---
Posted: Thu 4th Apr 2019
Small business support network Enterprise Nation and a group of property experts have called on the government to rethink the way business rates are 'unfairly' levied on open co-working spaces.
In its response to the Treasury's inquiry into the impact of business rates on business, Enterprise Nation, pointed to the unhelpful impact of the way Small Business Rate Relief (SBRR) is applied to such spaces compared to serviced offices, making offering open-plan facilities unprofitable for operators.
The knock-on effect of this policy is a shortage of affordable space and lack of choice for start-ups and freelancers. The problem was much worst in London, the network said.
Emma Jones, founder of Enterprise Nation, said: "Because of the unfair SBRR is applied, serviced offices and individual units can qualify for up to 100% rate relief across the UK. Yet open spaces are not eligible for relief, making it less profitable for open office operators and unaffordable for start-ups and freelancers looking for a base. In our opinion this is stifling growth and entrepreneurship.
"We want the government to urgently re-think this element of the way business rate relief is applied."
According to the network, which worked with a panel of expert partners on its recommendations including Workspace, Bizspace, The Clubhouse and Capital Enterprise, relaxing the rule would cost the government in the region of £36m in lost levies.
But it argued that this would be a cost-effective way for the government to comply with the its own Industrial Strategy principle of creating the right conditions to support increased productivity and growth.
The inquiry is set to close at the end of this week.
ENDS
About Enterprise Nation
Enterprise Nation is a small business support network and business support provider. Its aim is to help people turn their good ideas into great businesses - through expert advice, events, acceleration, diagnostics and networking. Enterprise Nation was founded in 2005 by Emma Jones MBE, also co-founder of national enterprise campaign StartUp Britain. She is author of best-selling business books including Spare Room Startup, Working 5 to 9, Go Global, Start a Business for £99 and the StartUp Kit, Going for Growth. In 2016 she was announced as the Government's Trade Ambassador. In 2017 the Institute of Charted Accountants England and Wales (ICAEW) announced it was to collaborate with Enterprise Nation to start building a world-leading adviser platform. In 2018, Richard Harpin, the entrepreneur behind global home emergency repair firm HomeServe, invested in the company as part of a drive to create a 'more entrepreneurial Britain.'
Enterprise Nation has helped thousands of people start and grow their businesses. Led by founder, Emma Jones CBE, Enterprise Nation connects you to the resources and expertise to help you succeed.