BUSINESS NEWS
Budget 2023: Enterprise Nation calls on the chancellor to turbocharge the small business economy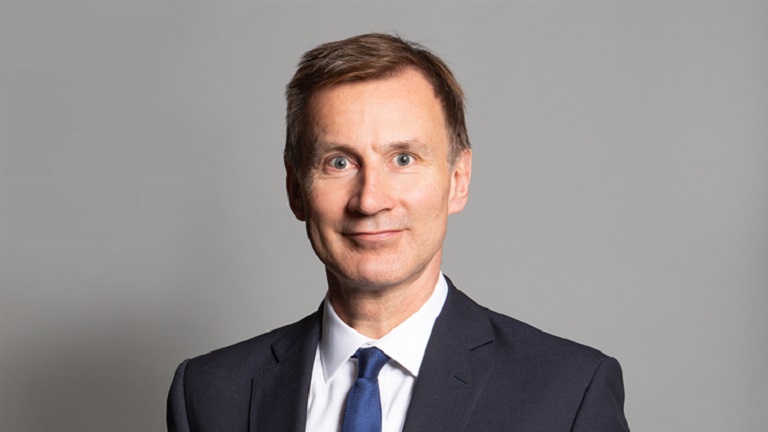 ---
Posted: Wed 15th Feb 2023
With the government's Budget just a month away, Enterprise Nation is calling on chancellor Jeremy Hunt to listen to the 5.5 million-strong start-up, micro and small business community and bring forward policies that will turbocharge the economy and fairly support all entrepreneurs, not just the few.
2022 was another record year for company registrations in the UK. Amidst the doom and gloom and straightened times we find ourselves in, the British enthusiasm for entrepreneurship continues to grow.
According to data published earlier this month, 784,762 businesses were registered at Companies House, that's almost 30,000 more than in 2021 and 114,000 more recorded annually pre-pandemic. In 2019 670,575 businesses were registered.
Entrepreneurship policy matters
We've worked with the chancellor's four pillars to build some practical ideas around 'enterprise', 'education', 'employment' and 'everywhere' to support growth at a time when the UK's entrepreneurs are dealing with increased costs of doing business, with many putting growth plans on hold.
Enterprise
In order to grow, start-ups and early-stage small businesses need access to affordable funding, to life-changing contracts such as those with government, access to new markets and to getting paid on time.
Sort out late payment once and for all
Small businesses are feeling the impact of rising energy costs and inflation, with many resisting putting up their costs but working longer hours to compensate.
Being paid late only adds to this crunch in finances. One thing that is in the gift of the government is to ensure businesses get paid on time for what they do.
Around 65% of invoices to small businesses were paid late in May 2022, according to a study from Intuit, with an average of £22,700 per business outstanding. Enterprise Nation's own research found a fifth (24%) of small firms are often paid late and another 23% are sometimes paid late.
Make it easier for the Small Business Commissioner to tackle large businesses that delay payment and make clearer recommendations to small businesses to ensure they invoice with clear terms and charge interest to those that pay late.
Consider the recent measures from the Dutch government to mandate 30-day terms to larger firms procuring from smaller ones.
Increase government spending with small businesses
Our report Access All Areas: Government found that, despite the ambition to spend 25% of its procurement budget directly with small firms, the government has only so far managed to spend 10%.
Leveraging technology by connecting government's tier one suppliers to suitable digital subcontractors would help.
It is small and nimble businesses that will inject new ideas and innovation into contracts. We recently ran a series of events with Deloitte in London and Manchester to introduce and recruit agile tech firms already innovating in AI and sustainable systems to subcontract with large suppliers.
This could easily be extended across the UK to include other key government providers such as Siemens and Sodexo.
Unleash an export boom
Small businesses have put international trade on hold. It's time to get exporting and go global.
Government could consider launching an Export Vouchers campaign or re-introducing the Internationalisation Fund that closed in January, to enable small businesses to get advice from an export specialist with match funding of their own.
Education
Maintain continuity
Chopping and changing business support programmes causes confusion and can lead to business owners disengaging as they cannot keep track of the programmes for which they are eligible.
Existing initiatives such as the Help to Grow: Management Course, which offers access to learning and experienced mentors, should be maintained as it has started to gain traction.
They should be iterated to respond to small business needs and supercharged with support from the private sector to ensure they become well known and highly adopted, with effective measurement of results to inform future programmes and policy.
Make it clear that the government backs small businesses
A supportive culture that champions the role the 5.5 million small businesses play in the economy, not just the 30,000 scale-ups, is one that sees the most progress and support from entrepreneurs from the classroom to the boardroom. This can only start with government itself.
Employment
Support the over-50s and the 'unretired' into employment and self-employment
Unemployment is expected to rise yet there is no dedicated programme to support a move from unemployment into self-employment since the New Enterprise Allowance scheme was scrapped.
The Department for Work and Pensions should consider reviewing the self-employment targets for the Restart programme so the focus is rebalanced from finding people jobs to supporting people to create their own. Recent ONS stats from the Over 50s Lifestyle Survey found the number of over-65s in work hit 1.5 million in 2022.
Many more are 'unretiring', retraining and launching their own business. According to Enterprise Nation's 2022 Q4 Small Business Barometer, around a third (35%) of small businesses are new started by people in their late-40s onwards.
The government should consider working with the private sector and established groups in the mature employment sector to form a consortium to support entrepreneurs and attract this talent back into small and large businesses alike.
Everywhere
Increase investment in the regional skills base
Many small businesses can't find the skills they need in their local area, which impacts their local economy. One way of tackling this could be to offer tax breaks to regional businesses that actively invest in upskilling their workforce.
Enterprise Nation's Small Business Barometer exposed wide regional differences in growth ambitions, with almost half (45%) of businesses in the East of England expecting to shrink in the next quarter compared to the West Midlands where half (49%) expect to grow. Access to skilled employees is a big part of the growth picture.
Publish the government's entrepreneurship strategy
Recognise the positive surge in start-ups and reflect how government policies in investment zones from finance to housing can create positive conditions to start a business from home, a co-working space and leverage efficient broadband and transport infrastructure to sell well at home and overseas.
The strategy was put on hold by former chancellor Kwasi Kwarteng in May 2022.
Engage with small business groups
96% of the UK's businesses are diverse, small and micro businesses and start-ups. We'd like to see this group represented at the highest level in government at regular meetings in the same way that the government engages with organisations that represent larger businesses.
Enterprise Nation has helped thousands of people start and grow their businesses. Led by founder, Emma Jones CBE, Enterprise Nation connects you to the resources and expertise to help you succeed.