ANNOUNCEMENTS
Emma Jones on the new Enterprise Nation platform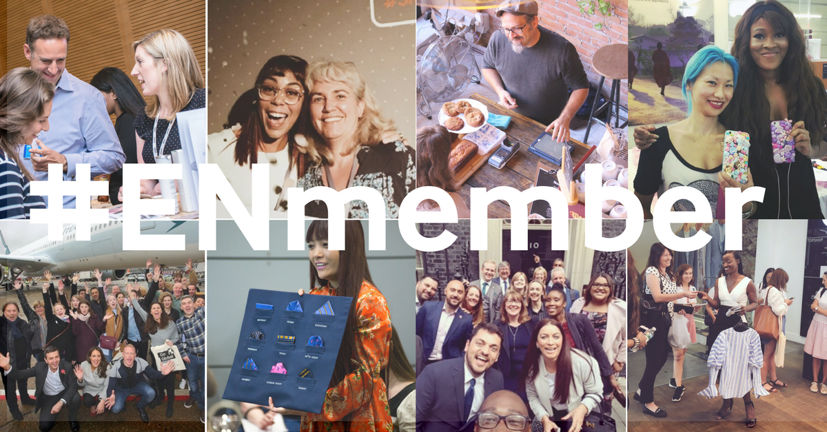 ---
Posted: Tue 3rd Apr 2018
Today, Enterprise Nation takes on a new look and feel. After a decade of delivering support to small business via content, events and campaigning, a new platform enables this work to scale and better connect you to the resources required to get ahead. Emma Jones, founder of Enterprise Nation, explains how the platform has been transformed.
We have long been driven by the belief (and evidence!) that businesses who take advice grow faster than those who don't, yet still so many business owners don't get support. We spent the past 12 months asking you why and the result was; businesses don't take advice because:
you don't know who to trust

you don't know how much you'll be expected to pay
We 're aiming to address this. On the platform advisers have a single page profile through which they can upload content, host events, display ratings/reviews, and offer taster consultation calls, so you can feel confident about the choice of adviser you're making. Advisers will also be encouraged to display pricing - and we'll test if this has an impact on whether small businesses want to buy.
We know that business owners who get access to peer support and content on demand survive at a greater rate.  As a member of new-look Enterprise Nation, you have 24/7 access to each other, plus to a decade's worth of content in the form of blog posts, webinars, podcasts, video footage plus eBooks and guides.
Via your personal business support dashboard you can track activity; advisers with whom you've engaged, events attended, content consumed, services uploaded etc. Via this same dashboard you can activate exclusive deals and discounts and there'll be a surprise appearing in your offers box each month.
If you're unsure of where you need help, there's a tool for that too. Take the Enterprise Nation review, answer a few questions, and we'll serve back to you the content that could appeal and the advisers that suit your needs.
The aim of the new platform is to better connect small business owners to the essential elements of starting and growing a business; those elements being advice, content, deals, and each other!
Once these connections have been made, the next phase of the platform will be to contact you when we see you could benefit from advice, based on data of how you're performing. Open Banking means you can offer permission to third parties to see transaction data so they can better serve you. If we see overspend in areas of the business, or the beginnings of export sales, we can suggest the type of content and advice that is perfectly timed for your stage of business.
The platform has been a decade in development. It's being introduced into a lively community of small business owners and trusted advisers. I hope you like the result and that you'll turn to Enterprise Nation every day as your vitamin for business success.
If you're already a member, log in and get stuck in! If you're not a member, join today.
Following a degree in Law and Japanese, Emma joined international accounting firm Arthur Andersen, where she worked in London, Leeds and Manchester offices and set up the firm's Inward Investment practice that attracted overseas companies to locate in the UK. In 2000, bitten by the dot.com bug, Emma left the firm to start her first business, Techlocate. After 15 months, the company was successfully sold to Tenon plc. The experience of starting, growing and selling a business from a home base gave Emma the idea for Enterprise Nation which was launched in 2006 as the home business website. The company has since expanded to become a small business membership community of over 75,000 people who benefit from events and support: online and in person. Enterprise Nation also presents a campaigning voice to government and the media on behalf of its members. In 2021, Emma was awarded a CBE for services to small businesses and entrepreneurs.