BLOG
Does your small business need a marketing reboot in 2014?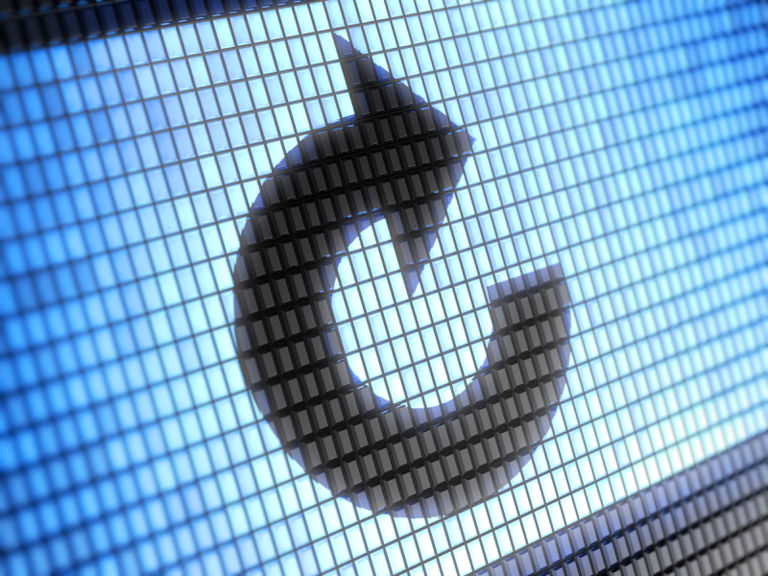 ---
Posted: Thu 16th Jan 2014
A 'marketing reboot' is when you take stock of your marketing to date, see what's working for you, and make a plan to rework and restart it.
A New Year is a great time to do this because most of us have the time over the Christmas & New Year lull to think about our businesses properly. The hamster wheel has stopped for a little while, you're not getting quite so many customer emails, and your brain has time to breathe.
The start of a new year also just feels like a good time to try something different and 2014 will be no exception.
Rebooting your marketing is all about assessing the best ways to get new customers into your business and encouraging existing customers to come back to you again. You'll look back over the past year and see what's worked and what hasn't, and also give yourself a clean slate to work out what's possible for the upcoming year.
Why you need to reboot your small business marketing
If I was being blunt, I would tell you that you were in a marketing rut - doing the same old things, over and over again, with little awareness of whether you could do things more effectively for better business returns.
That may be taking it a little to far, as a 'rut' sounds like a bad place to be, although actually it can be quite beneficial - keeping you on a simple track that allows you to keep moving without too much thought or effort.
In reality, both of these things are true. Your marketing rut both helps and hinders you - the help is that you can get it done and you know what you're doing, and the hindering is that you don't try anything new or look for different things to experiment with.
With the increasingly competitive small business market, nobody can afford to keep doing the same thing. This is because our customers expect us to evolve - even if they love our long-term values, they want to see a steady improvement in how we implement them.
This is where a Marketing Reboot comes in. Instead of carrying on with the same-old, same-old, you're going to look at your marketing as a whole and take proper stock of where you are.
It's not as hard as it might sound, and there are three easy steps you can use to get going now.
N.B. Constant Contact is running a great free training programme throughout January to help you learn new things and put them into action too. More details & booking here.
Three steps to doing your own Marketing Reboot
1. Commit
Intentions are not good enough. Make a commitment to DO this. The best way to do this is to be accountable to someone. For some people who like to be accountable to themselves alone, it's enough to put a daily reminder in your mobile phone, write it on a sticky note and pin it on your notice board, or to say it out loud.
For others, getting a marketing buddy will be more effective. All you need to do is find someone else who runs a small business and wants to reboot their marketing too, and commit to do it together. Figure out how that's going to work - are you going to email or call each other once a week with an update? Will you set goals together? Are you going to share a reward when you hit a target or milestone? You will be able to figure it out together, and if you don't already know someone who could become your buddy, come along to Constant Contact's Marketing Reboot conference on 30th January and find yourself a buddy there.
2. Make a plan
Motivation alone won't carry you through this process - you need to figure out exactly what you're going to do in your reboot.
I recommend the following stages, but how you put it together is up to you (and your buddy, if you have one):
Take a sheet of paper, whiteboard or flipchart and write up everything you've done to promote your business in 2013.

Decide what worked and what didn't, and annotate your list accordingly (if you don't know for sure, take a guess).

Take a new piece of paper (or whatever you're using to make your notes) and write down all the things you think you could do to promote your business and create great customer relationships in 2014. This is where a buddy with fresh eyes can really help, as they may think of things that you wouldn't.

Look at the two lists side-by-side and compare. Is there anything that worked for 2013 that isn't on your 2014 list? If so, why? What is new on your 2014 list?

Put the combined list in priority order.
3. Set aside regular time for marketing (and use it)
Now you know what you're going to do, you need a timetable to get it done. Look at your list, and work out when you are planning to achieve each one.
Start with the items that relate to specific times of year, e.g. Valentines Day, Mothers Day, Bank Holiday promotions, and put them in first. Then work back and fill in the gaps to see where your other items will fit.
Now decide when you're going actually DO this stuff. I recommend a regular appointment with yourself. Block it out in your diary and keep to it (this is another time that your marketing buddy can help to keep you on track).
I find it easier to block out a small amount of time (say 15mins) every day, rather than to try to put aside something like a whole day once a month, or a half a day a week. You may want to try some different schedules out and see what works for you however.
These three steps will ensure that you can get your Marketing Reboot planned and actioned - bit by bit.
Rebooting your marketing means a better chance at building those customer relationships that matter so much, creating more sales for your business, and drawing existing customers back to you again and again.
If you want to find out more about rebooting your marketing for 2014, how to do it, and some of the key marketing techniques that you should be using, join us for our Marketing Reboot series of webinars and the one-day conference in January.
Find out more and book your place here
Tamsin Fox-Davies is a Small Business Marketing Mentor with Constant Contact UK
Enterprise Nation has helped thousands of people start and grow their businesses. Led by founder, Emma Jones CBE, Enterprise Nation connects you to the resources and expertise to help you succeed.