BUSINESS NEWS
Coronavirus: 75% of firms still trading but sales substantially down for two fifths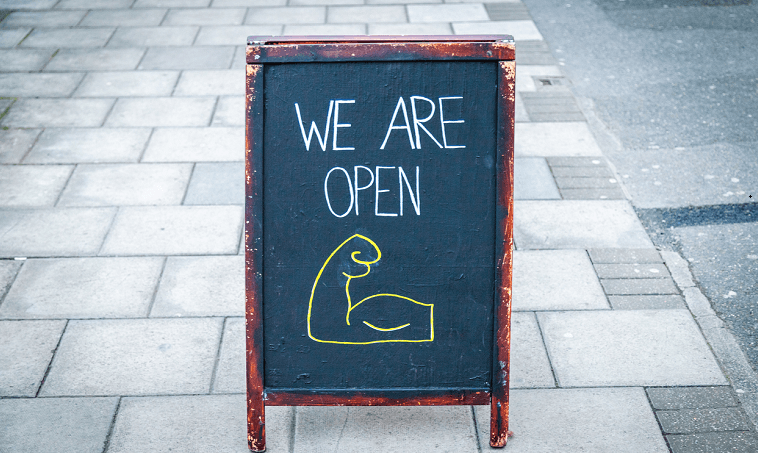 ---
Posted: Thu 16th Apr 2020
Three quarters of businesses are still operating despite the coronavirus pandemic but turnover has taken a significant hit for almost 40% of firms.
The findings come from the Office of National Statistics which is surveying around 18,000 VAT and PAYE registered businesses on the impact of the COVID-19 crisis every two weeks.
A total of 5,316 responded between 23 March and 5 April, the first week of the UK lockdown, and just under 75% of companies were still trading. Another 24.8% were temporarily closed and 0.4% were permanently shut.
Asked about the impact on turnover, 38% said it was substantially down, 17% said slightly lower than normal while 35% said it was unaffected.
For businesses still trading, an average 21% of the workforce had been furloughed through the government's Coronavirus Job Retention Scheme which provides grants for 80% of staff wages. The portal to make claims for the scheme launches on 20 April.
Two fifths of operating companies said they are reducing staffing levels in the short term, but 7% said they have increased their workforce.
Businesses were also asked about arrangements for staff working patterns and 47% reported that employees were working remotely.
Related content:
How to make sales during the COVID-19 crisis
The latest coronavirus support information
We are keeping you updated on the latest information on how to access the government's coronavirus business support here. You can also find advice and ask a question on Enterprise Nation's coronavirus business advice hub. Follow Enterprise Nation on Twitter too for updates.
I'm a freelance content creator and event host who helps small businesses and the organisations that support them. I have 18 years of experience as a small business journalist having interviewed hundreds of entrepreneurs from billionaires like Sir Richard Branson to the founders behind brand new start-ups. I've worked for a range of leading small business publications and support groups, most recently as head of content at Enterprise Nation where I was responsible for the prolific output of content on the company's blog and social media. I'm based in Bristol where I run and host regular events with the local small business community and have strong connections to major business organisations in the south west region. In total, I've hosted over 50 events; from intimate meet-ups to conferences with an audience of hundreds including events for international brands like Facebook and Xero. I'm also a big fan of podcasts having hosted Enterprise Nation's Small Business Sessions as well as lots of online events including Facebook Live interviews, webinars and three live web chats from inside 10 Downing Street. With my partner, I co-run Lifestyle District, a lifestyle blog focused on culture, art, theatre and photography. I'm here to help. I'm volunteering free advice calls of up to an hour as part of the Recovery Advice for Business scheme, over the next 6 months. Please get in touch to see how I can help your business.