POLITICS
Companies that pay small firms late will have to own up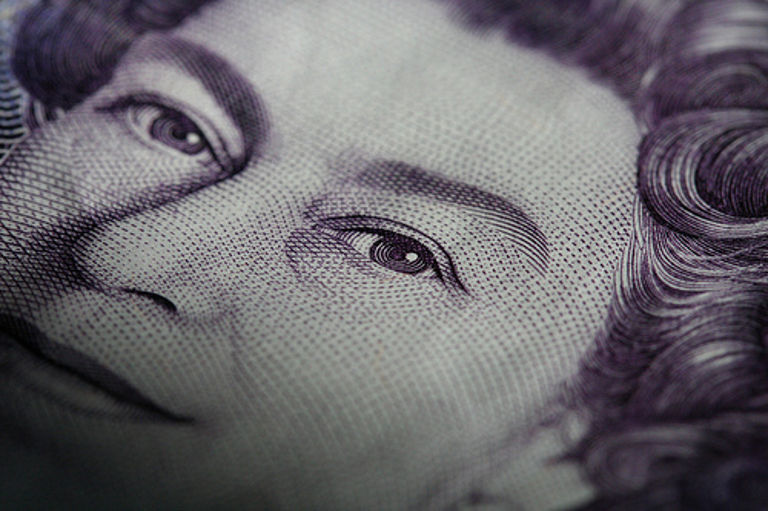 ---
Posted: Thu 5th Jun 2014
Yesterday the Queen announced the long-awaited Small Business, Enterprise and Employment Bill, the first bill to make reference to small firms - ever.
The bill, which is likely to be finally ratified in March 2015 ahead of the dissolution of Parliament and the general election, laid out some planks on which it hopes to build legislation that will support small firms.
Firstly it plans to make large firms publish details about their payment terms. In an article this week in the Daily Telegraph Business Secretary Vince Cable was quoted as saying: "For too long too many large companies have been getting away with not paying their suppliers on time to maximise their profits. It is small business that is suffering as a result and it needs to stop.
"The Government has taken action to create a responsible payment culture but we need to go further. We will now make it compulsory for large companies to publish information about their payment practices so that those who are not playing fair can be held to account."
Fujitsu is a great example of a company that's doing this already. At the Business Summit we held recently, Simon Blagden, non-executive chairman of Fujitsu said his firm had developed a policy of working with small firms - and paying them within six days.
He said: "Half of all our suppliers are SMEs. We are desperate and hungry for more tech companies to come through in the UK. Most of our new ideas are coming from these new companies.
"It makes no difference to this business to pay our small business suppliers in this time frame, and it shouldn't to other firms."
Hear hear.
What else is in the bill that would be useful for small firms? Well, there will be increased powers to the government's UK Export Finance Department which will mean it will be more able to act as guarantor for firms trading overseas and needing to raise finance - something necessary and rather difficult for the smallest firms to manage currently.
There will also be a crack-down on firms that seek to make companies sign contracts that ban third parties from recovering monies. These contracts seem unnecessary if you actually intend to pay.
Another part of the bill would see HMRC and VAT linked to provide accurate credit data to banks in order for them to provide appropriate finance available to small business. This has been criticised as the government 'selling' our tax details on to third parties. But our understanding is that this would be anonymised and might provide new evidence about the financial needs and contribution small firms make to the UK economy. At the moment there is no accurate picture, so maybe banks are within their rights not to offer supply where they see no demand.
Here's an interesting one. The Government wants banks to speed up cheque clearing. Part of the proposal is that an image of a cheque sent via a tablet or a smart phone will be acceptable tender and mean we won't wait until we've got a collection of cheques before we bank them. We can send them straight away and they'll get processed.
Public sector procurement is something the Government has been wanting to make happen for some time, but it's been a hit and miss approach. New measures announced today will see the creation of a Cabinet Office-based mystery shopper who will challenge procurement authorities on roll-out. There will also be a law that means invoices from small firms can be accepted without a kerfuffle.
Some regulatory reforms will include the appointment of Small Business Appeals Champions. This has been out for consultation for some time and if passed will mean there will be a person who checks that new regulation works for the smallest firms. There will also be a regulation impact target which will see new regulations checked every five years to make sure they have not become outdated or redundant.
With regulation in mind the Competition and Markets Authority will have new powers to check out new regulation with a view to ensuring there is not impact on competition anyone might have missed.
Pubs will get the chance to have a parallel rent assessment check - to make sure they are getting a fair deal from pub chain owners and breweries with a tied pub estate.
Child care regulations will change meaning schools will not have to register separately if it wants to care for children under two. It could mean more nursery provision is on the way.
Meanwhile, how do we know which universities are best to create wealth? Under a new proposal in the bill, the Government will be able to get access to earnings of those who have attended higher education to create more accurate league tables. Our source suggested there would be an ability here to identify if candidates were in employment or self-employment.
The dreaded annual return is likely to get a shake-up - which is intended to make life easier for small firms on the up. Meanwhile red tape surrounding insolvency will be chopped.
For employees and those that employ, whistle-blowing will be made less of a risky business and those that don't pay awards imposed by Employment Tribunal panels will be fined.
Zero-hour contracts will be banned from demanding exclusivity and will feature an increased penalty. There will also be legislation to claw back public sector redundancy payments made to people who are re-employed by the same authority.
There are some measures in here that will make life easier for small businesses. We're delighted the Government has taken this into account and raised it to the level of the Queen's Speech. Hoorah!
Liz Slee (@lizziepin) is Head of Media for Enterprise Nation
Enterprise Nation has helped thousands of people start and grow their businesses. Led by founder, Emma Jones CBE, Enterprise Nation connects you to the resources and expertise to help you succeed.